Diego Leanos aka Lil Xan, is an American rapper, singer and songwriter. He is originally from Redlands, Southern California. He is best known for his hit single "Betrayed" which reached no. 64 on the Billboard Hot 100. Lil Xan got his stage name from the prescription drug Xanax. Like other rappers Post Malone, Lil Peep, Fetty Wap; Lil Xan has many face tattoos. Even after his manager told him not to get any more face tattoos, Lil Xan still adding more ink to his face.
Here is a list of Lil Xan's tattoo collection and the stories and meanings behind them.
Lil Xan's Face Tattoos
First Face Tattoo 'Candy' on the Left cheek
Lil Xan got his first face tattoo when he was 18 years old. He wanted to go all out and get a face tattoo but was too sacred of his mom.  He thought if he gets his mom's name tattooed on his face then she won't be mad at him. So, he got his mom's name 'Candy' tattooed on his face below the left cheek. People think it means 'Eye Candy' but its actually his mom's name.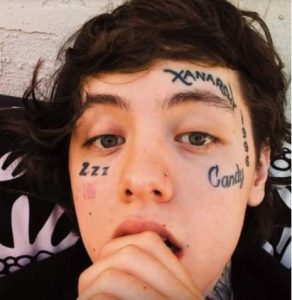 '1996' on the Left side of the face
Lil Xan got his birth year 1996 tattooed vertically on the left side of his face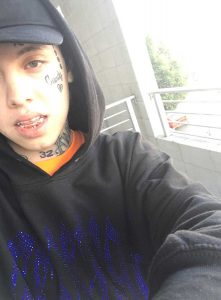 'Love Heart' and 'Soldier' Tattoo on the Left Cheek
Lil Xan added a small love heart tattoo on his face right under his mom's name and later he got the word 'Soldier' tattooed below the love heart.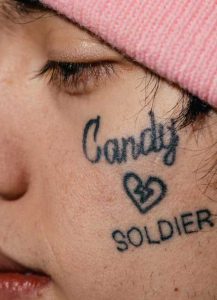 Three 'Z's (Zzz) and 'Low'on the Right cheek
This tattoo does not have any particular meaning. But Lil Xan is always touring and on the road. He nods off quiet often on the bus or on the plane. So, the tattoo represents him perfectly.
Lil Xan started out his career in a hip hop group called Low Gang. So, to pay tribute to his homies Steve Cannon and Aris Ray from Low Gang he got 'Low' tattooed on his face.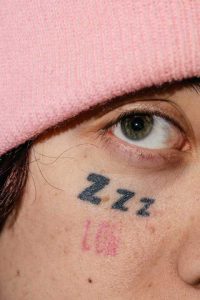 'LOVER' tattoo on the Right cheek
Lil Xan covered his 'LOW' tattoo with 'LOVER' later.
'XANARCHY' tattoo on the Forehead
When Low gang wasn't really taking off, Lil Xan created Xanarchy. He got the name tattooed on his forehead.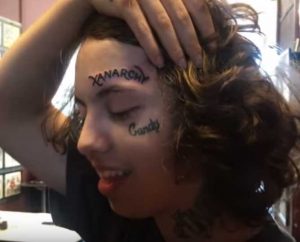 Controversial Upside Down Cross tattoo next to the Right eye
Lil Xan's fans went crazy when he got the Upside Down Cross tattoo on his face. He twitted to his fans that he is not a devil worshiper but he thinks people believe that he sold his soul for a good price because of the lyrics of his song 'betrayed' which is "Pop the trunk, I open up, I sold my soul for a good price". He wants his fans to keep guessing.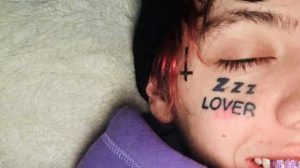 'YOU' tattoo under the Right eye brow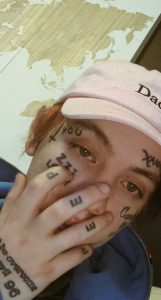 Lil Xan's Neck Tattoos
Lil Xan has three tattoos on his neck; 'CITGO', '32' and 'Anxiety'.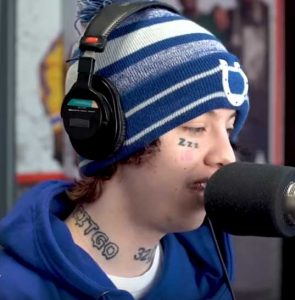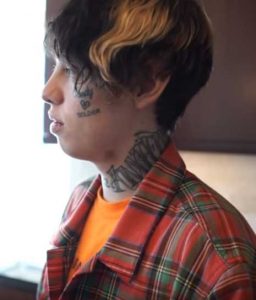 Lil Xan's Forearm Tattoos
'No Face' tattoo on the Inner right forearm
Lil Xan got his very first tattoo at the age of 17. He is a massive anime fan and grew up on Hayao Miyazaki's films. So his first tattoo was the image of No face, a spirit from the Japanese animated film called Spirited Away.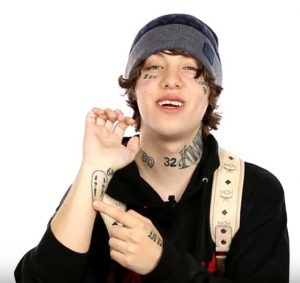 His second tattoo was right next to the first tattoo on the inner right forearm. He is a bit shy to talk about this tattoo because he thinks the meaning of this tattoo is too corny. Its a number 6 and some squiggles next to it.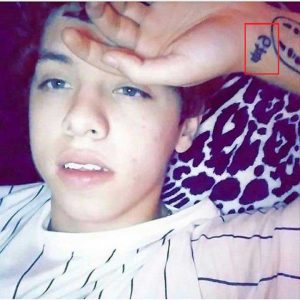 Lil Xan has 'Paranoid' tattooed on his right forearm and 'XANARCHY' on the left.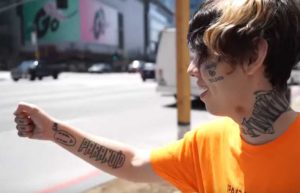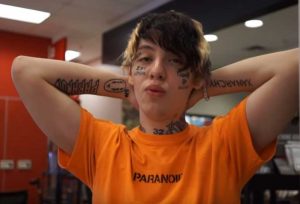 Lil Xan's Chest Tattoos
Lil Xan has couple of chest tattoos. He got tattoo of a Humming Bird, Portrait of a House and DEC. 3 on his left chest.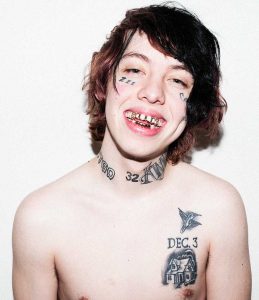 Lil Peep Tribute Tattoo on the Fingers
Lil Xan tattooed 'PEEP' on his fingers in remembrance of Lil Peep.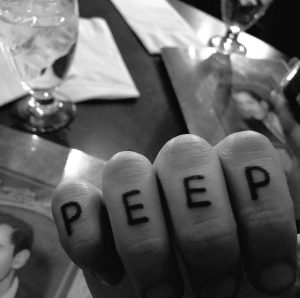 Lil Xan's Hand Tattoos
Lil Xan got a little love heart tattoo same as the one on his face, number 96, 'Do not be overcome by evil' and 'NO RULEZ' on his right hand and 'FUCK OFF' on his left hand.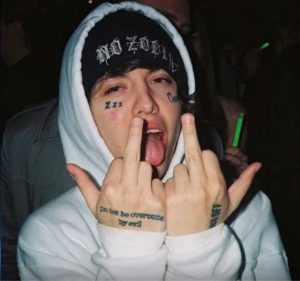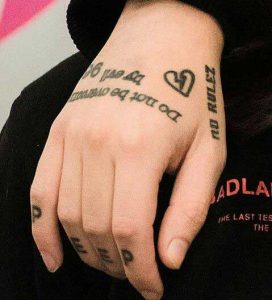 Lil Xan Breaks Down his Tattoos