Thinking of getting a tattoo on your ding-dong, willy, pecker, dick, penis, little mate, doodle or one eyed snake?
Are you curious about things like:
Is it painful?
Do you need to be hard or soft?
What sort of design should you use?
If so here's some helpful information that might just help you to make up your mind about inking your member.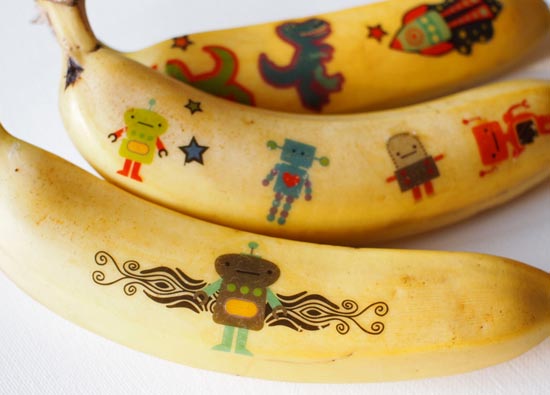 Why Would Someone Ink Their Penis?
Whether its to complete/complement an overall design or body modification theme, or to add a cheeky or rebellious element to their body. Tattooing your penis is as individual a choice as tattooing any part of your body. You may want to do it to show off. It could hold a personal or sentimental attachment for you. It could be viewed as a right of passage or you might just think it to be a funny surprise to show your partner(s) new or old.
Ultimately the reasons for wanting to get any tattoo are yours and yours alone.
Just remember to "Think before you ink"
Who Would You Get To Tattoo Your Penis
So you've made up your mind and you've got your heart set on getting your Johnson branded.
The first thing you'll need to do is find an Artist that's both willing to, and experienced at tattooing penises.
Some artists would charge a "handling fee" which could make this tattoo cost as much as twice the amount that it would cost if the exact same design was done anywhere else on the body.
Ask yourself if you would feel comfortable with having another man handling your junk.
If not you would most likely need to find a female artist to do the tattoo or you'll need to come to terms the another bloke touching your rod.
Some artists might be willing to do the tattoo but they might not want to hold it so they'll get you to hold it instead.
This might make it harder for the tattoo to be done as you're more likely to pull it away once that needle makes contact with your skin.
Remember that both you are the artist must feel comfortable with tattooing such an intimate area.
What To Expect Before Getting A Tattoo
Your personal pain tolerance will need to be considered.
If you're the type to squirm when getting a tattoo, this could not only affect the quality of the end result. It could also lead to nerve damage which we will go into more later on.
If you've never had a tattoo before its best advised that you get one done somewhere else on your body first.
You need to feel what you're going to be experiencing firsthand, before trying it on such a sensitive area.
The day before you get the tattoo done you should prepare for it by getting the area waxed to remove all of the pubic hair.
Don't do it on the same day as you'll need to let the skin recover before getting tattooed.
The artist will most likely still give it a quick shave to ensure that as much of the hair as possible has been removed.
Going in with a full bushel of hair would only make it more difficult to shave and the artist may outright refuse to do it until you'll cleared the area beforehand.
Have a shower/bath before going in.
How would you feel if you had someones smelly crutch in your face while you tried to work?
Its best to clean yourself as much as possible prior to the appointment, especially during summer.
Be prepared to not being able to have sex for a while.
You wont be able to use your penis for any sexual acts until it heals. This includes oral sex and masturbation.
Depending on the follow up care and your personal healing factor. This could be as little as 1-2 weeks or up to 6 months.
You'll need to wait for the "onion skin" and scabbing to go away to prevent infection and tearing of the skin around the new tattoo.
Does My Penis Need To Be Hard Or Soft To Get The Tattoo?
This might seem like an embarrassing question to ask but its a fair one to be asking.
No, you don't need to be aroused to get the tattoo done. Nor would you need to take Viagra before hand.
As a matter of fact it would be unwise to use Viagra as this can not only make the artist uncomfortable, but could also lead to excessive bleeding or mask nerve damage.
If your penis does become erect during the procedure its nothing to be embarrassed about, as the vibration of the needle can affect each guy differently.
Its for this reason that being hard isn't advised.
Most guys would struggle to maintain an erection while another guy is holding their penis and stabbing it with a needle.
If you do get hard try thinking about something else to take your mind off of the vibration. Climaxing would not be something most artists, male or female, would be tolerant of.
Your penis will most likely be tattooed by having your flaccid tool pulled taut.
It will either pulled straight or folded over a knuckle or block depending on the type of detail that the design requires.
Things To Consider When Choosing The Design Of Your Penis Tattoo
First off. Are you a shower or grower?
Meaning. Does your penis grow when erect or are you the same length regardless of if you're soft or hard?
Again this isn't an embarrassing question to consider when it comes to your design.
If you're a shower then the design will more or less look the same regardless of arousal level.
But if you're a grower, then the design will deflate like the picture on a balloon.
This along with girth and overall length will impact on what designs would suit your shaft.
It may seem like a good idea at first or even a romantic gesture to have your partner's name tattooed along your penis.
However if the relationship was to unfortunately break down.
There would be another needlessly painful experience to be had when covering or removing the name.
Potential Risks/Side Effects Of Tattooing Your Penis
1) Infection
Aside for the general infection risks associated with improper tattooing practices.
There is also an increased risk of infection if proper hygiene practices aren't followed during the post care.
Until the tattoo has healed, make sure to change your underwear daily. Wash your hands before handling yourself and NO INTERCOURSE.
Even wearing a condom can cause infection, just don't risk it.
2) Skin Damage and Scaring
The skin of the penis is rather delicate, think of it as a thin sheet of tissue over hard muscle.
As such it can easily be torn if the the artist doesn't know what they are doing.
This can lead to disfiguring scars or pulling of the skin surrounding the scar tissue.
Similar things can also occur if basic post tattoo care practices are not followed.
If the tattoo is allowed to dry out it could form heavy scabbing.
These scabs could also form scar tissue that can lead to the same sort of issues.
3) Erectile Dysfunction
The penis relies on blood flow and nerves to regulate between flaccid and erect functions.
A condition known as Priaprism, occurs when blood is physically unable to exit the penis.
This results in a permanent to long lasting erections.
As fun as this sounds. It can actually cause painful engorgement (swelling) and potential nerve damage if left untreated.
Even without Priaprism occurring, nerve damage can still occur.
The nerves that facilitate erections, or even sensory nerves could be damaged.
Its for this reason that it is best to find someone experienced in doing penis tattoos.
As a small mistake can leave more then just an unsightly tattoo.