Kylie Jenner is known for having the most money out of the Kardashian-Jenner sisters but one other thing most people don't know that she is also the sister with the most tattoos.
Kylie Jenner's tattoos are scattered all over her body and you would never know it but every tattoo that she has, has a specific meaning.
As of now Kylie has grand total of six tattoos.
Here is a guide to Kylie Jenner's tattoo collection.
Kylie Jenner's Tattoos
Kylie Jenner's Heart Tattoo on The Upper Arm
One of Kylie's first tattoos is a tiny red heart on the back of her right upper arm. She had to wait till she was 18 to get tattoos because of her mum wouldn't allow. Kylie got this tattoo in August of 2015 on her 18th birthday. This is one out of four red dainty tattoos Kylie has.
There are many rumors that the heart is a tribute to her heavily-tattooed ex-boyfriend Tyga but Kylie has never confirmed this herself.
Kylie Jenner's matching 'm' Tattoo with Jordyn Woods
Kylie and her BFF Jordyn Woods got matching 'm' tattoos on the inside of their pinkies by the famous tattoo artist JonBoy. It is a handwritten lowercase letter 'm' written in red ink. The meaning of the M never been revealed but there has been a significant to it since the BFFs got it together. These two are such good friends that they got married while in Peru. Maybe the M stands for married?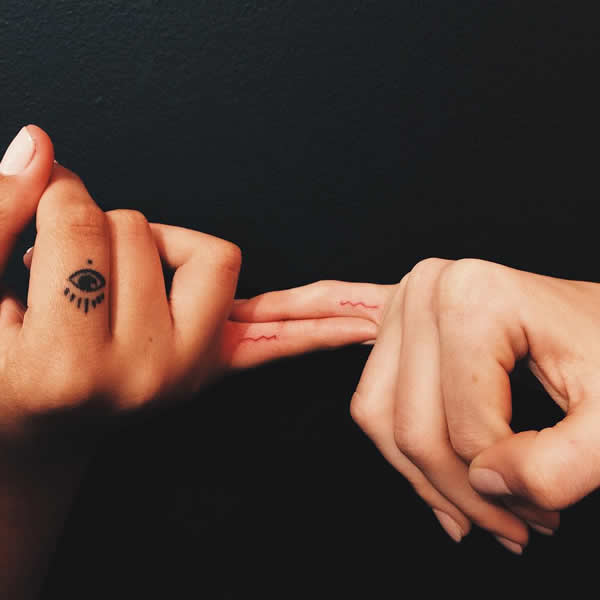 "Mary Jo" on Inside of Her Left Bicep
Kylie's third tattoo is her grandmother's name "Mary Jo" written in her grandfather's handwriting just above her elbow. Like her other tattoos this tattoo is also written in red ink.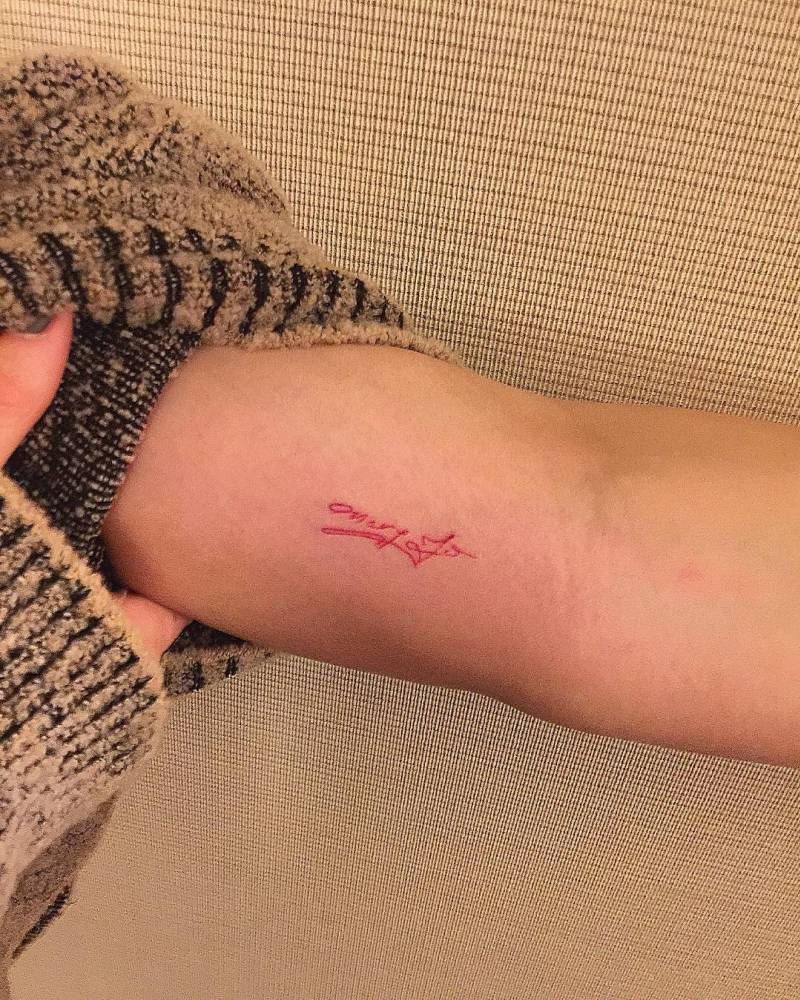 Kylie Jenner's "\'sa-nə-tē\" (Sanity) Tattoo on The Hip
In December of 2015 Kylie got another tattoo in red ink on her right hip. Its Sanity written phonetically (\'sa-nə-tē\). She got this tattoo at the famous bang-bang tattoo parlor where many other celebs like LeBron James, Rihanna and Cara Delevingne got inked as well.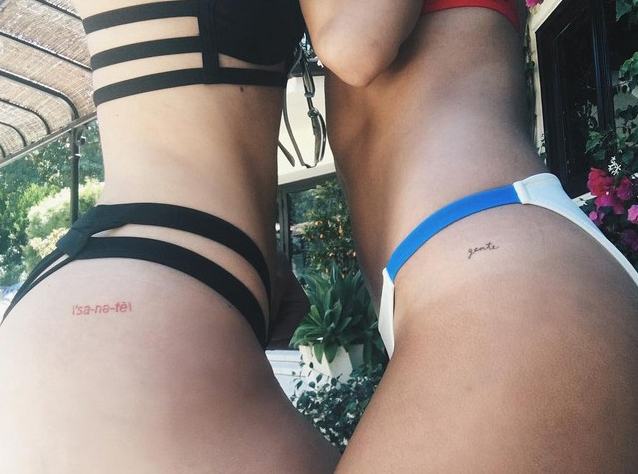 The tattoo is a reminder for her to stay sane in this crazy world. She told V Magazine:
"There was a time when I got [that tattoo] that I felt a little bit like I was going insane. Or, I was going to."
"I thought about it for a while. I just like the word 'Sanity'—just stay sane through it all. A lot of young stars who grow up in the spotlight have a really hard time. I didn't want that to be me."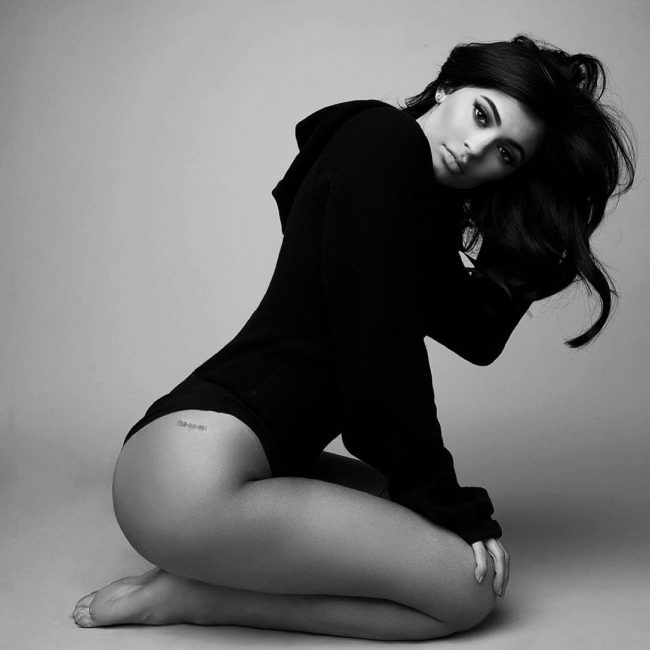 Kylie Jenner's Butterfly Tattoo on Ankle
Kylie loves matching tattoos so much she got another one with her baby daddy Travis Scott. Kylie recently debuted her matching butterfly tattoo on her right ankle. Many suspects that the tattoo references Travis Scott's song butterfly effect.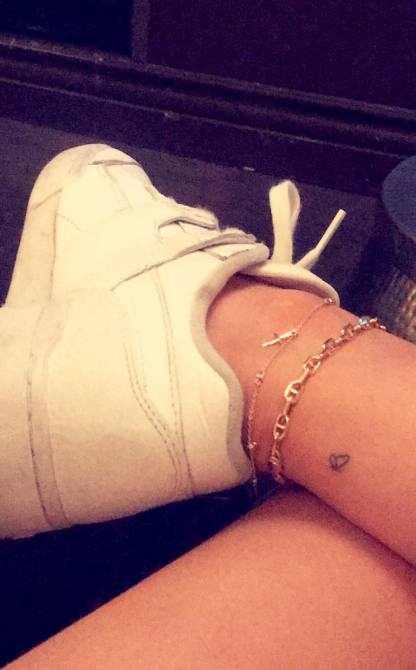 Kylie Jenner's "la" Tattoo on Ankle
Last but not least Kylie's "la" tattoo on her ankle. This tattoo was originally a "t" for her ex-boyfriend Tyga but after their split Kylie changed the t to her hometown Los Angeles (LA).