Internet Celebrity Jeffree Star's body is covered in ink from head to toe but there is a very sad story behind Jeffree Star's Tattoos and why he covered his skin with them. Jeffree spent all his high school years wearing full sweaters and pants to cover his self-harm marks. Once he overcome that, he decided to cover his body with tattoos so the people couldn't see the marks.
Jeffree Star (born Jeffrey Lynn Steininger Jr.; November 15, 1985) is an American Internet celebrity, beauty YouTuber, makeup artist, model, entrepreneur, and singer-songwriter. He is also the founder and owner of Jeffree Star Cosmetics.
Let's dive straight into Jeffree Star's Tattoo Collection and the meanings and stories behind his individual tattoos.
Jeffree Star's Tattoos on Chest
Audrey Hepburn Portrait
The first chest tattoo Jeff got on his chest was the Portrait of Audrey Hepburn. If you are a fan of Jeff's makeup line then you already know that he named on of his shades "Breakfast at Tiffany's" which is his all-time favourite Audrey Hepburn movie. He is a big fan of her beauty, makeup and style. So, he had to add her to his beauty queen tattoo collection.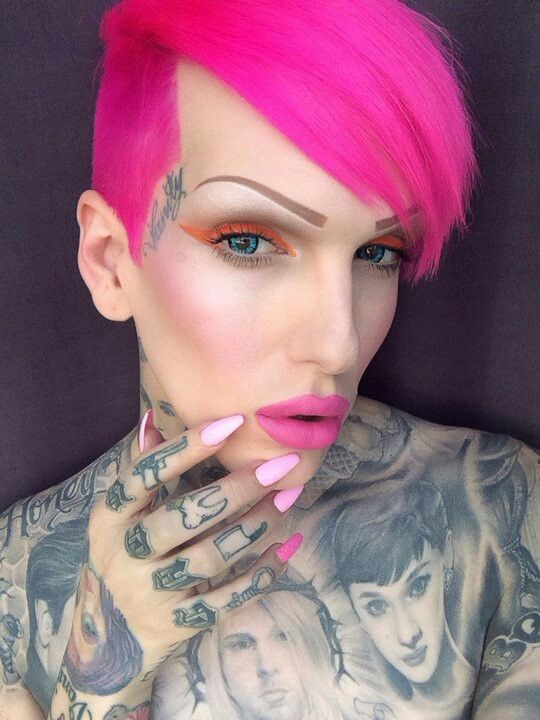 Kurt Cobain Portrait
In the center of his chest, Jeff has the portrait of Kurt Cobain, the legendary singer of the band Nirvana. Jeff is a great fan of his music as well as his philosophies and views on life. As a kid Jeff used to look up to him for inspiration. Kurt Cobain's songs actually helped him grow up as a person and soothed his soul. That's why this tattoo means a lot to him and he got him tattooed on the center of his body.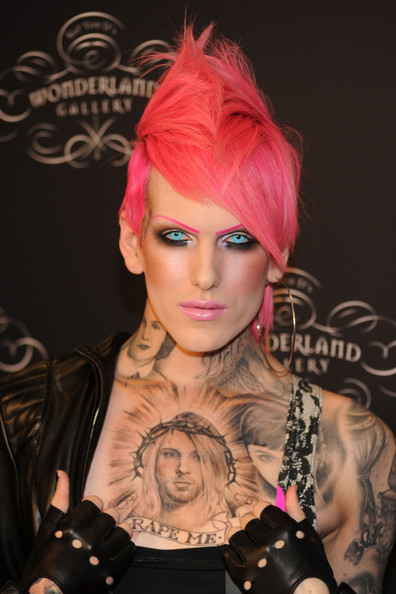 Elvis Presley Portrait
On the right side of his chest, Jeff has the tattoo of the rock legend Elvis Presley. Jeff's mom was a big Elvis fan and when he was a baby, she would play his records a lot. Before getting into makeup Jeff used to play music and Elvis was one of his inspirations. So, he got his tattoo next to another music legend (Kurt Cobain).
Jeffree Star's Tattoos on Neck
Double Scooped Ice cream
Jeff has a double scooped ice cream tattoo on the left side of his neck with the word delicious on top of it. He got a Pomeranian long after this tattoo and named him Delicious. So, it's not his dog's name on his neck. Jeff is obsessed with sugar and it has been his addiction for a long time. Jeff loves all kind of sweets, cakes, candies, ice cream and calls himself a dessert whore. He got a really cool memory with this tattoo. Most of his tattoos are done by Kat Von D. When Kat was trying to place the letters (delicious) below the ice cream it did not look right because of the curves on his neck so Nikki Sixx from Motley Crue who was dating Kat Von D that time came up with the idea to put it above the ice cream and it actually flowed really cool and now its one of Jeff's favourite tattoos.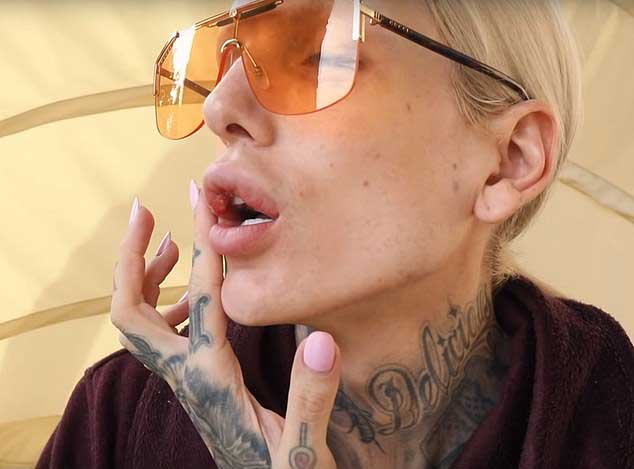 Portrait of Great Grand Mother
Jeff got a portrait of his great grandmother taken in the 1920s tattooed on the right side of his neck. It is a very bold statement to have a family member tattooed on your neck like that. After she passed away Jeff was looking through all of her stuff and found this picture. He loved the photo so much that he kept it with him since high school. She meant the world to him and years later when he found the photo again, he wanted to put her somewhere where he can look at her every day so he got it tattooed on his neck. This tattoo always reminds him how much she helped him grow up and looked after his alcoholic mother and that is why this tattoo is very special to him and he loves looking at it in the mirror every day.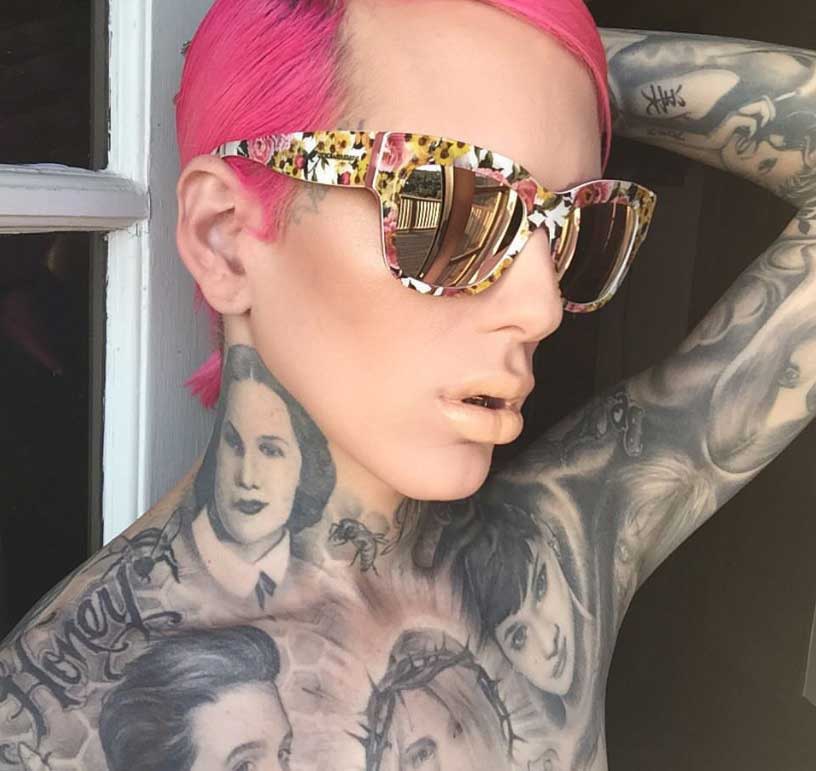 Jeffree Star's Tattoos Roses, Honey combs and Bumble bees
Jeffree loves portrait tattoos but he has a lot of empty spaces on his body where full-face portraits wont fit so he took inspiration from Kat Von D and fill them up with roses, bumble bees and honey combs. Jeff has a love and hate relationship with bees and like his other family members he is allergic to bees. He never got stung by a bee but he is terrified by them.
He wanted to embrace a few things that he was scared of so, he started with the bees. He also loves how honeycombs look and that's why he used honey combs, roses and bees as his tattoo fillers.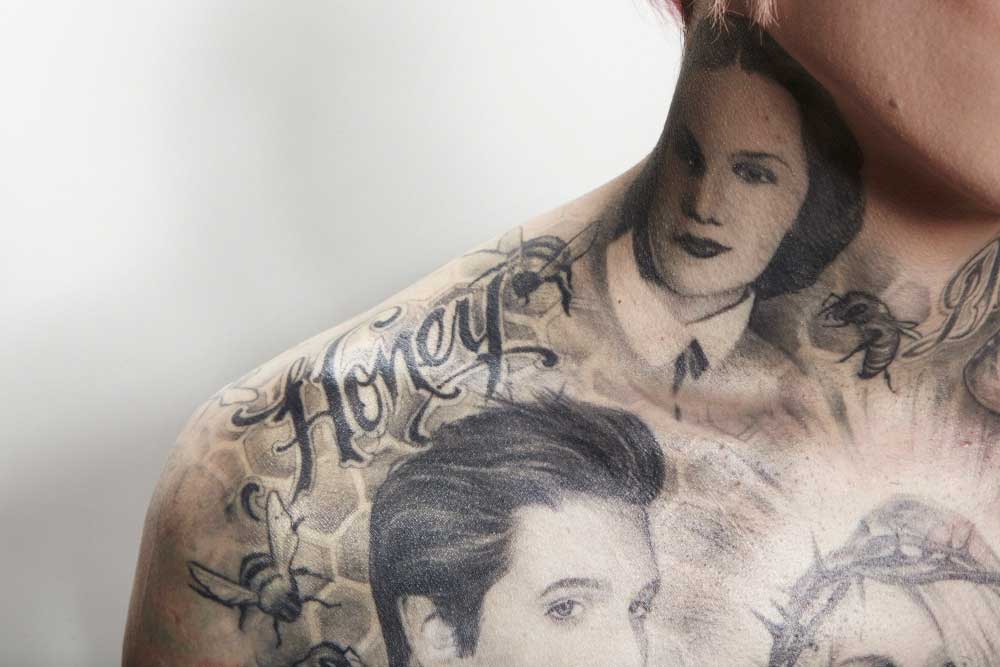 Jeffree Star's Tattoos on Rib
Mona Lisa Tattoo
Left side of his ribcage Jeff got the entire painting of the Mona Lisa by Leonardo da Vinci. Jeff always felt a little bond with her and there's a lot of rumors that Leonardo da Vinci actually painted a man that looked like a woman which he can relate to. There was another rumor that the painting did have brows and then someone played a cruel joke or even Vinci did it himself where he used stuff that removes paint so the eyebrows wiped off later. All these myths and crazy conspiracies and stories about Mona Lisa always fascinated Jeff.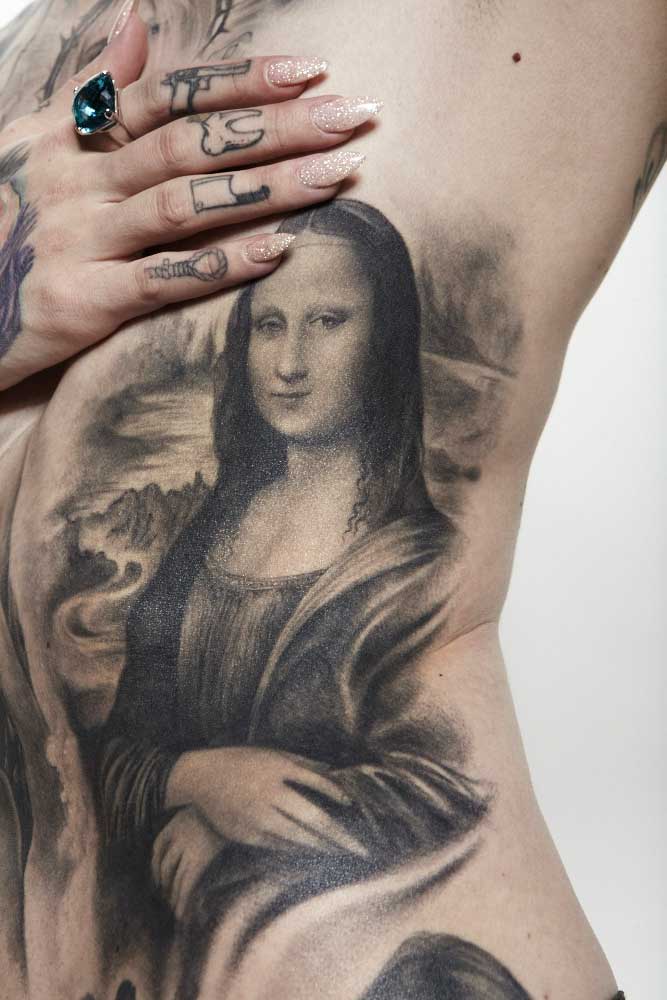 Portrait of Patrick Bateman from American Psycho
On the right side of his rib cage Jeff has a portrait of Patrick Bateman from the movie American Psycho. This tattoo was done by his friend Brian Gonzalez who has a shop in Alhambra California called ink swingers. When he saw the finished tattoo he just fell in love. He wasn't sure with the red at the beginning but was glad that he trusted Brian because it looks unreal with the red blood on the black and grey portrait.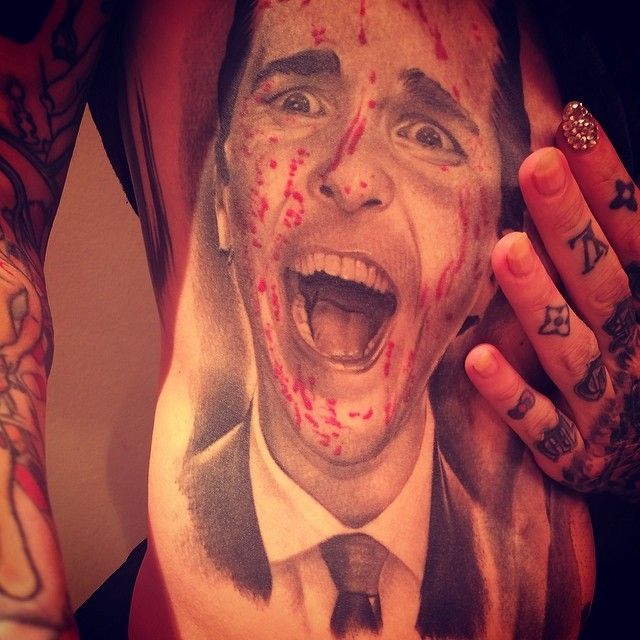 Jaws Tattoo on Stomach
Besides the Bees, Jeff's' one of the biggest fears is Sharks. He loved the movie Jaws; it has one of the most iconic movie posters in the history of American culture and it is such a cool movie that Jeff watched it about 50 times and thought getting the Jaws tattoo in the middle of his stomach would be pretty brutal so he just went for it.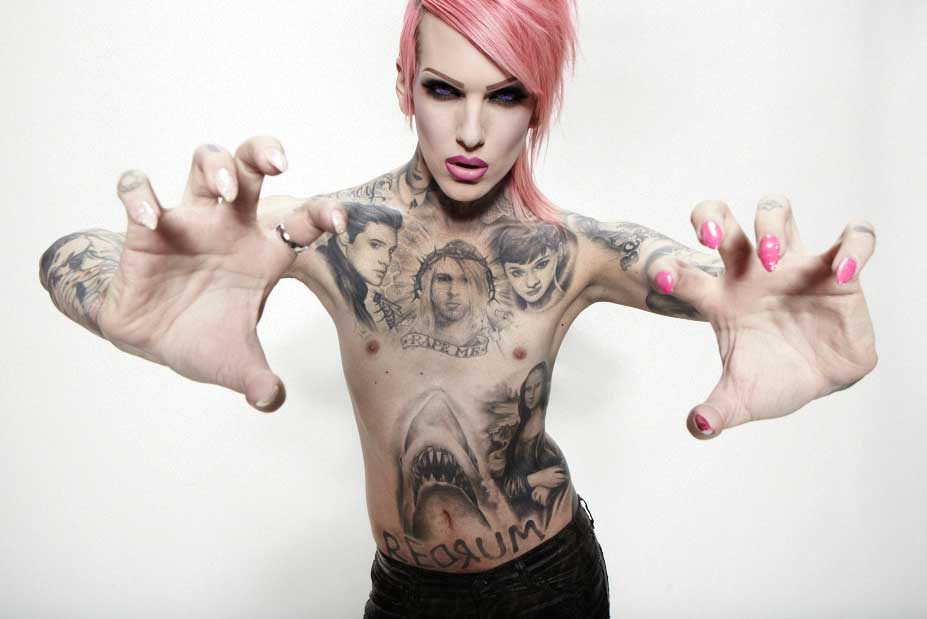 REDЯUM Tattoo
The tattoo right above Jeff's private area reads REDЯUM. Jeff named one of his liquid lipstick lines after it. He was inspired by Stephen King movie "The Shinning". Stephen King's his favourite author. There is a scene in the movie where REDЯUM appearing on a wall with red blood and then it transforms into the word MURDER. If you look at the word backwards in the mirror it says murder.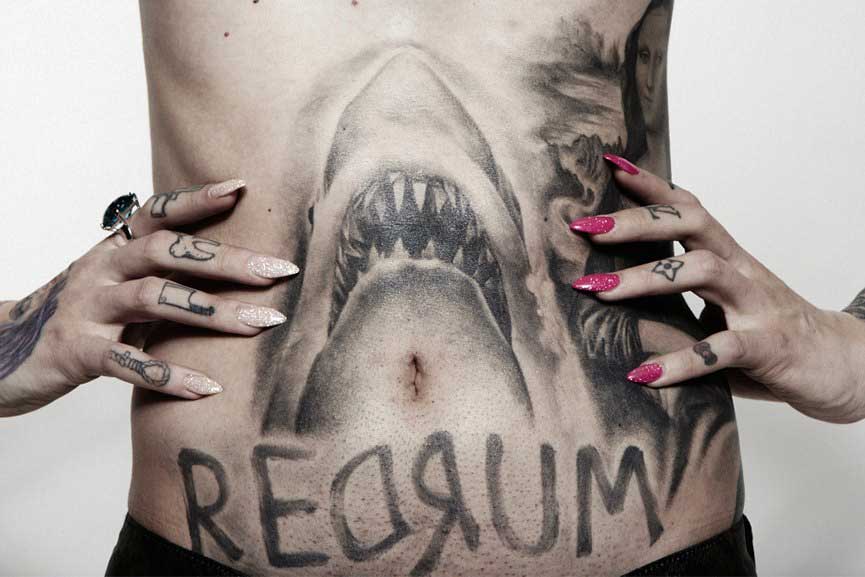 "#TAAC" Tattoo
On his right forearm Jeffree got a matching tattoo with his best friend Brittney that says #TAAC. TAAC stands for "There's always a catch". They used this phrase a lot back in the days mostly when they talked about single guys.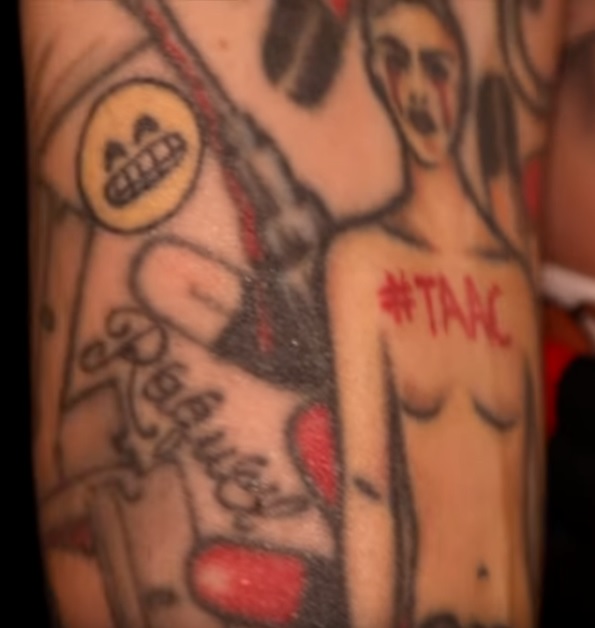 666
This one is a very old tattoo. They were having a party at Kat Von D's tattoo shop and everyone got this tattoo even Kat Von D.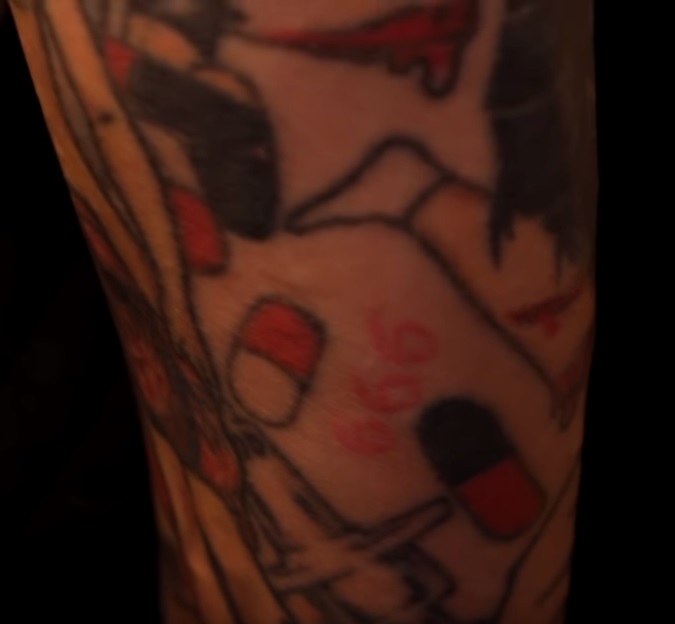 Unfinished lollipop sucker Tattoo
On his right elbow Jeff got an unfinished tattoo of a lollipop sucker. It supposed to be a rainbow like the ones from the circus, Disneyland or carnivals. Each time he tried to get it finished, he ended up getting new tattoos.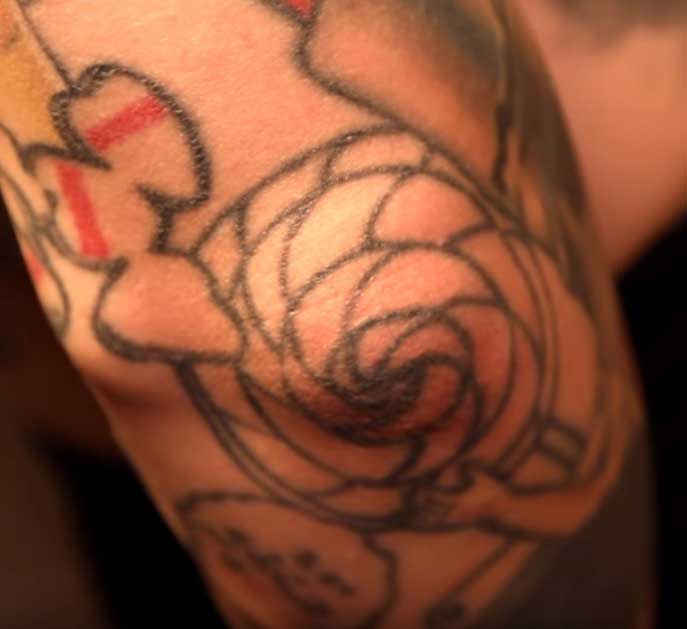 MAC lipstick Tattoo
One of his favourite tattoos is the iconic MAC Lipstick on his right arm. Jeff got his first ever job at MAC when he was 18. He was fresh out of the high school, living in LA for 9 months, doing random jobs and went to the MAC's at Beverly Center for a job interview and got hired. It was a dream come true and a grown-up moment for him. This tattoo symbolizes the journey that he is on right now with his beauty products.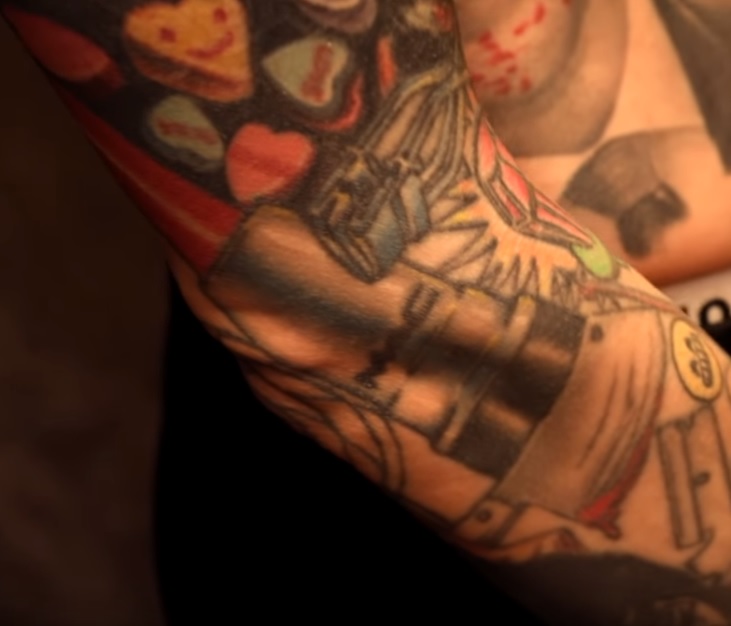 "Vanity" Tattoo
Jeff got the word Vanity tattooed on his right wrist and on the side of his face. Vanity has been always the word that resonates with his music, merch and his entire career.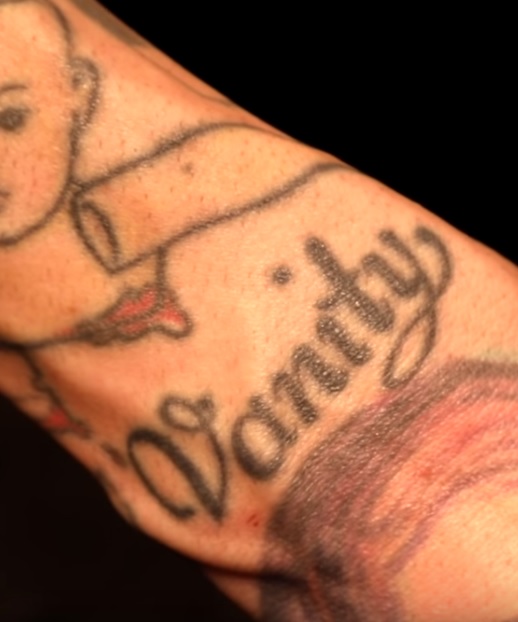 Jeffree Star's Hand Tattoos
Unknown Girl
People always ask him about the girl tattooed on his right hand. It is literally no one. Jeff loves the work of Tattoo artist Gunner who does all sorts of creepy and cool characters. He just hand drew this tattoo on Jeff.
"Fame" Tattoo
Jeff got the word "Fame" tattooed on his right hand. He got that in the memory of the singer David Bowie.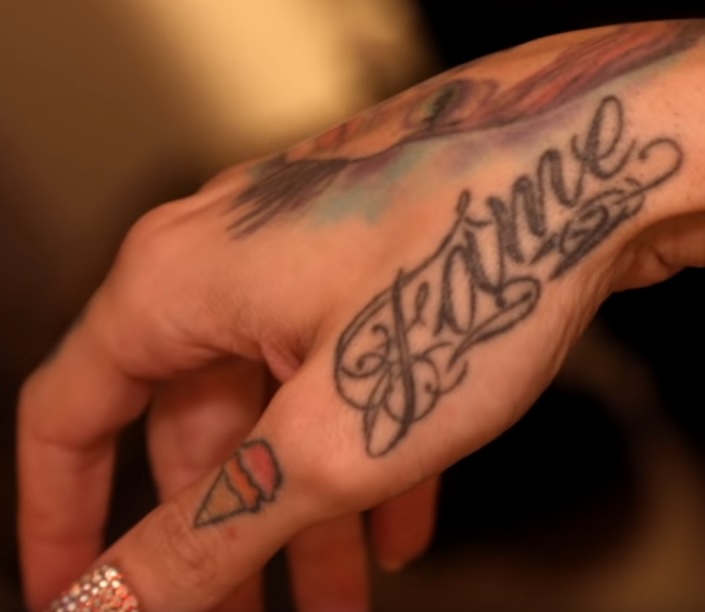 "TFC" Tattoo
TFC is the acronym for Top of The Food Chain. One of Jeff's music artist friend Hi-Tone created this catch phrase for his brand. Jeff loved the motto of the Phrase. It is not about money or success but more like being the best version of yourself. It is a reminder for him to grow more internally to be on the top his game and be the best of him.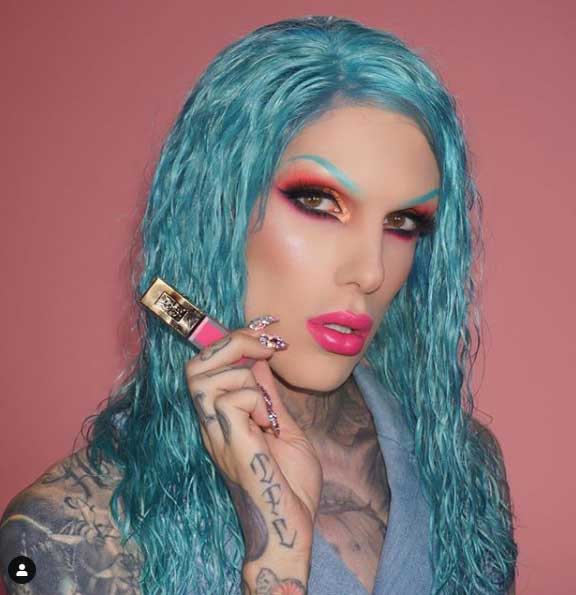 Jeff Star's Knuckle Tattoos
Jeff's knuckle tattoos says "Cats meow". This is what his grandma used to cat him. She meant him being a little shit by it. It is an old saying back in the days.

Jeffree Star's Finger Tattoos
On his finger Jeff got some tiny tattoos of a Rope (from the game clue), butcher knife, tooth, a gun and ice cream. The rope is from the board game called Clue. The butcher knife is for the very first song he ever wrote "Eyelash Curler and Butcher Knife". The tooth is for all the crazy dental work he had got. The gun is a Desert Eagle for his dad who used to be a marksman.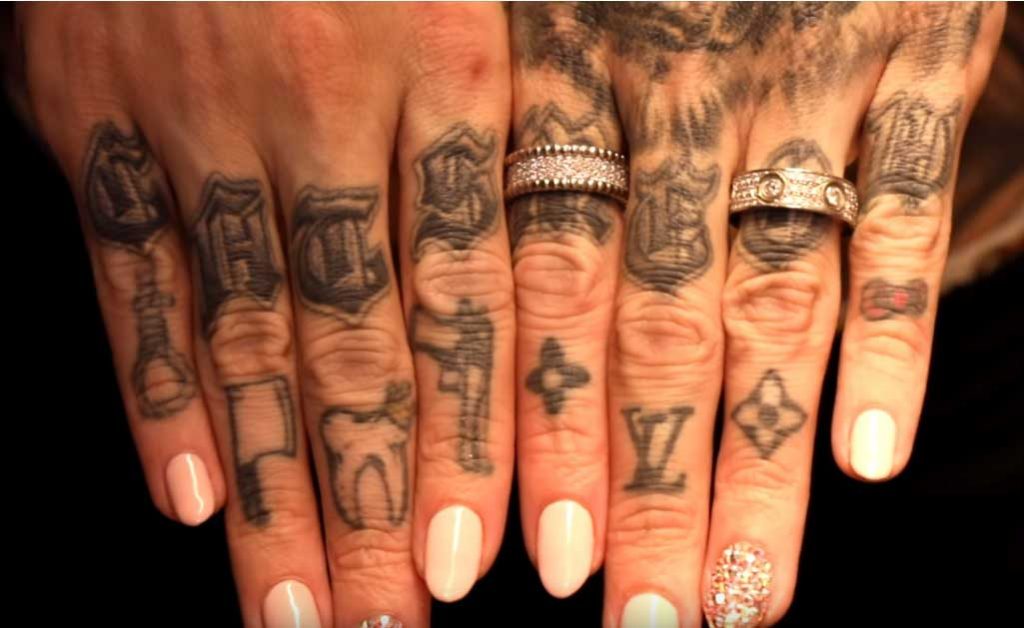 Pennywise Tattoo
This is Jeff's another Stephen King Tribute tattoo. He told on Instagram "Since the whole world is watching #IT 🎈Throw back to my tattoo of #Pennywise done by @little_pingping 🤡 I've been a huge Stephen King fan since I was in 6th grade and have read every single one of his books. fun fact: I own every single first edition book he's put out and have a library in my house"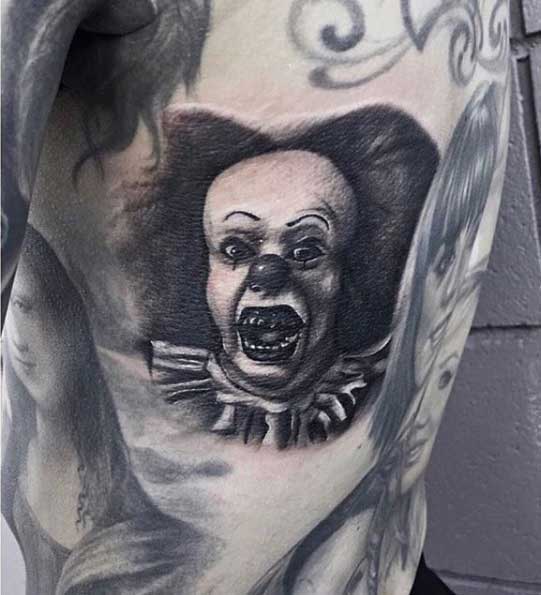 Jeffree Star's Old and New Arm Tattoos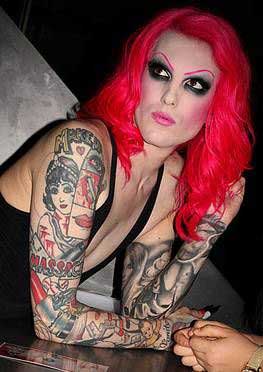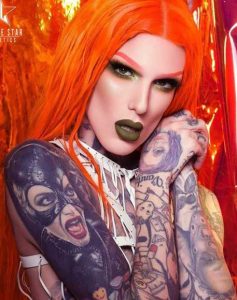 TRUTH about Jeffree Star's Tattoos (cutting scars)
THE JEFFREE STAR TATTOO DIARIES