Joseph Jason Namakaeha Momoa (born in August 1, 1979) is an American actor, writer, film producer, director and model. He is known for portraying Aquaman in 2016 superhero film Batman v Superman, later Justice League and his 2018 solo film Aquaman. He is also known for his television roles as Ronon Dex on the military science fiction television series Stargate Atlantis (2004–2009), Khal Drogo in the HBO fantasy television series Game of Thrones (2011–2012) and as Declan Harp in the Netflix series Frontier (2016–present).
Jason Momoa appeared in the latest Aquaman movie (2019) covered head to toes in tattoos. We have also seen him with many body arts when he played Khal Drogo in Game of thrones. Besides all these fake inks Jason Momoa has quite the collection of real tattoos.
Here are the meanings behind Jason Momoa's real tattoos:
"etre toujours ivre"
Jason Momoa's right forearm tattoo says "etre toujours ivre". This French saying comes from the poetry of Charles Baudelaire and it translates to "always be drunk".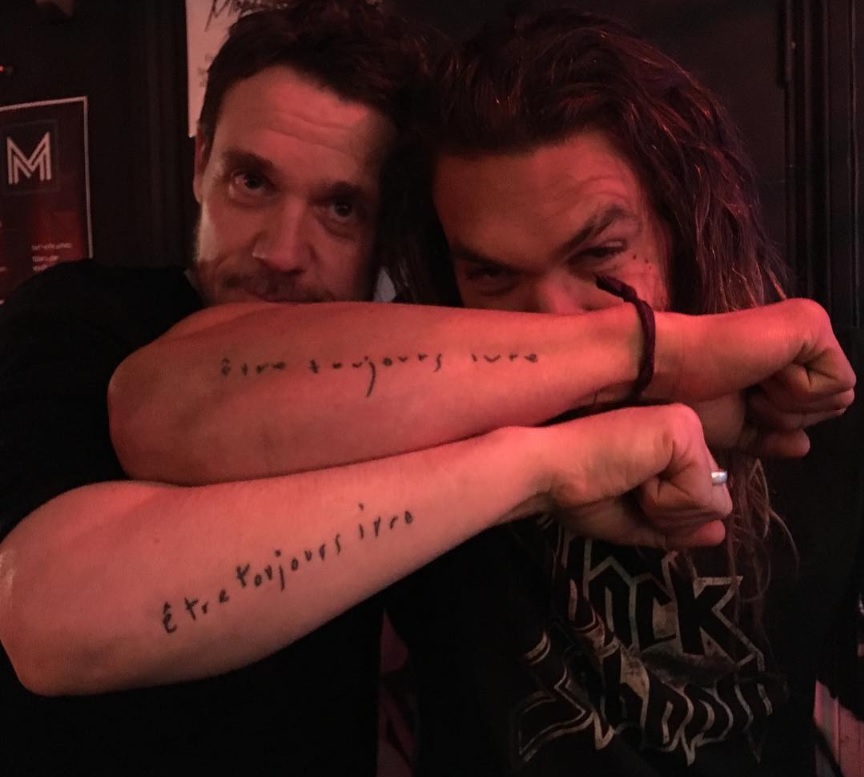 "Diablo"
Tattoo on Jason's middle finger reads "Diablo". He got this tattoo in the memory of his best friend who passed away.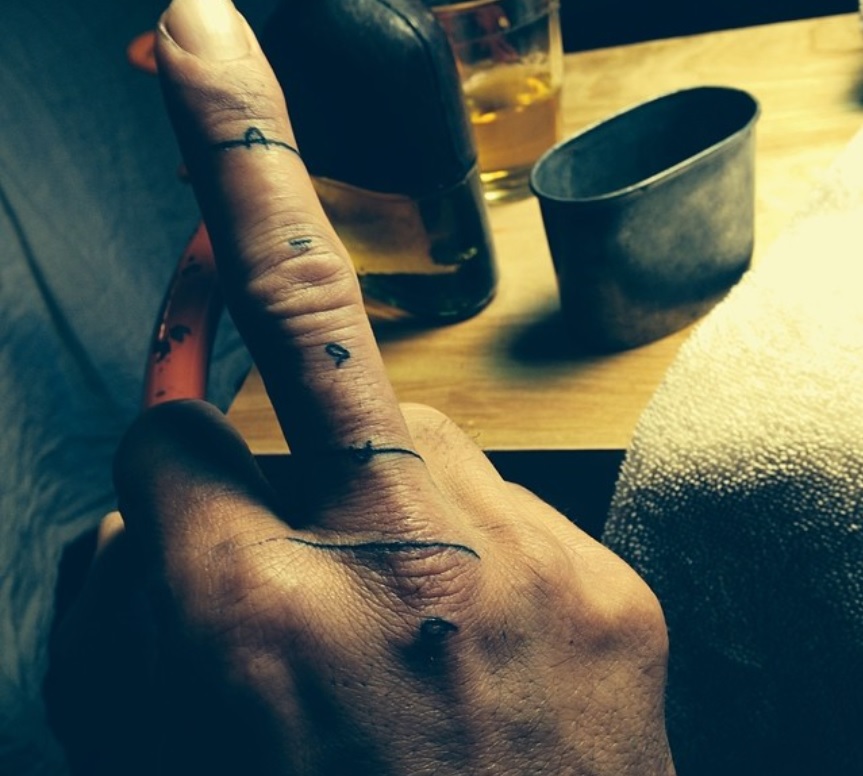 Chest Tattoo
Jason got his children Lola and Wolf's signatures permanently tattooed on his chest.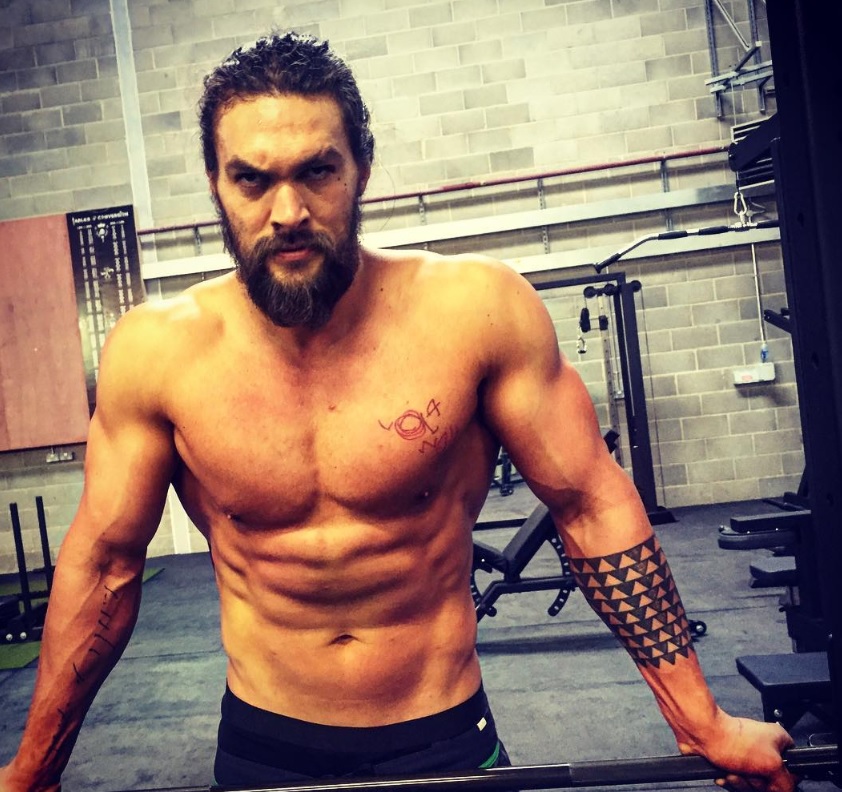 "Pride of Gypsies"
On his inner right forearm, Jason has a tattoo that reads "Pride of Gypsies," which is also the name of his production company that he founded in 2010.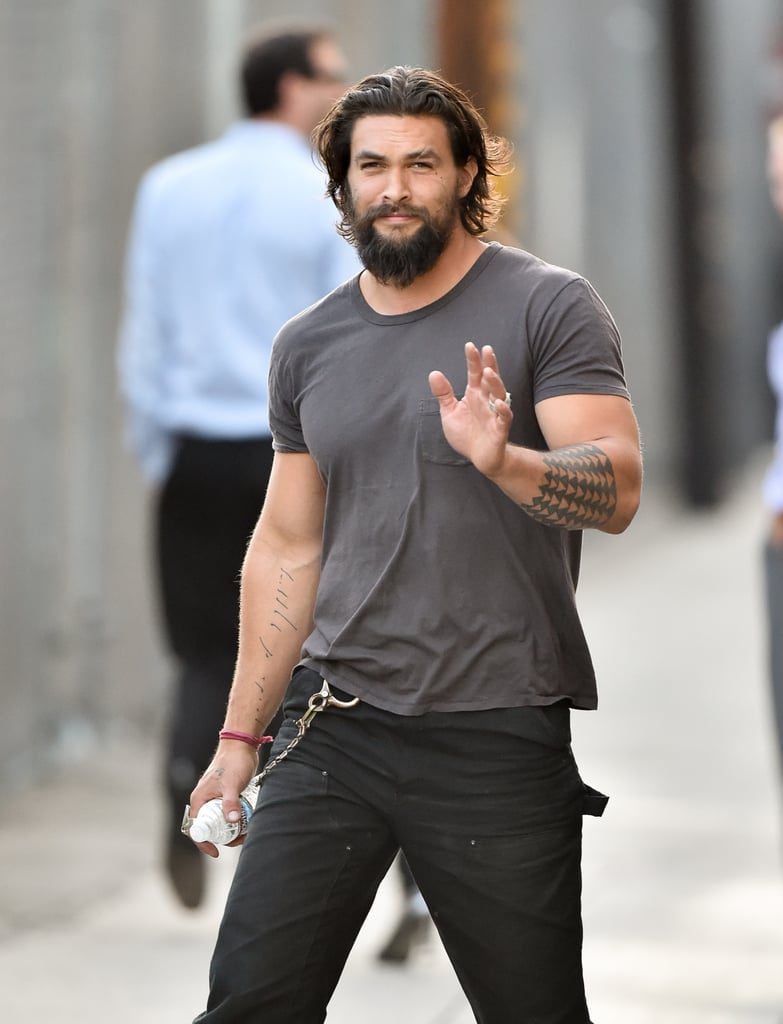 Tribal Sleeve Tattoo
Jason has a half sleeve tribal band tattoo on his left forearm, made of nine rows of triangles. The fake tattoos he had for the Aquaman movie were actually incorporated with this tattoo. In an interview with Fresh TV, Momoa said that the tattoo is a nod to his family God Aumakua. In Hawaiian mythology "Aumakua" frequently manifested as animals such as sharks or owls. His family's guardian is a shark, which is why the triangles in his sleeve tattoo symbolizes shark teeth. The negative spaces between the teeth are to take the darkness out and bring in the light.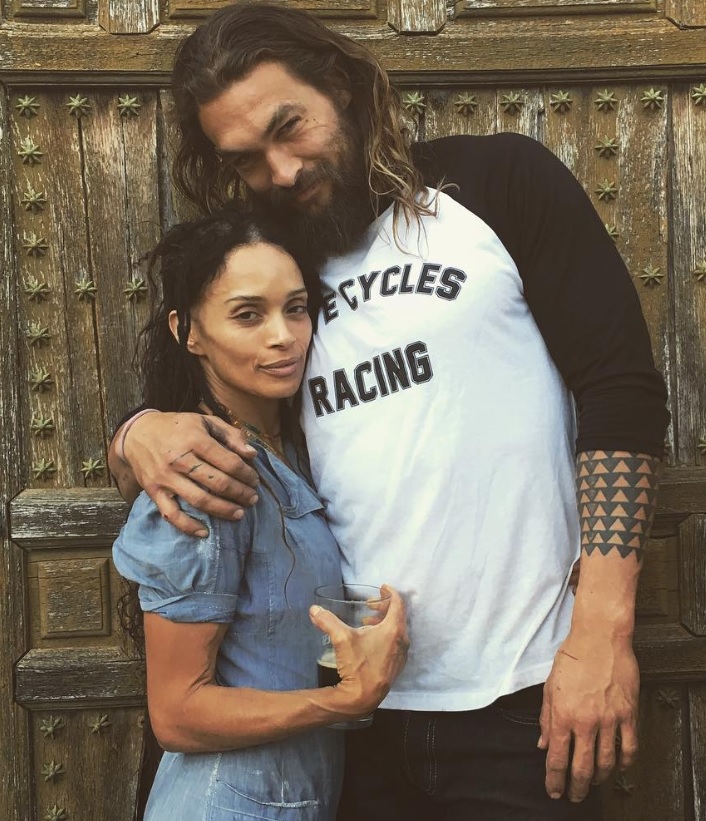 Skull Tattoo
Jason got a small skull tattoo below his right thumb. He finds the skull pretty bad ass.