Juan Luis Londoño Arias (born 28 January 1994), better known by his stage name Maluma, is a Colombian reggaeton singer and songwriter. Maluma has several singles that have charted within the top 10 on Billboard Hot Latin Songs, including "Felices los 4", "Borró Cassette", "El Perdedor" and "Corazón". He has won a Latin Grammy Award and two Latin American Music Awards.
Maluma explains the meanings of his tattoos
"MALUMA" Tattoo
Maluma always wanted to get a tattoo since he was very young and he got his first tattoo "MALUMA" on his left leg when he was 14. He took the first two letters of his mom, dad and sister's names; Marlli, Louis and Manuela and created the name "MALUMA".  His mom was pretty mad at him for getting such a big tattoo but when he explained her the meaning she was OK with it. It was a great idea for him to get his first tattoo.
"Magia" Tattoo
Maluma got "Magia" tattoo on his left forearm which is the name of his first album. He got this tattoo done by one of his very close friends who he used to live with in Bogota.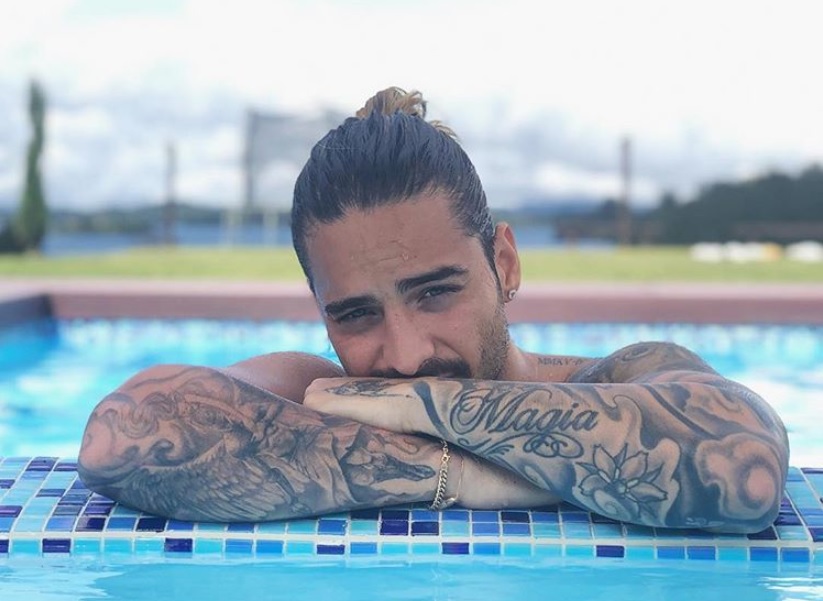 Buddha Tattoo
The Buddha on his left forearm is his first big tattoo. Maluma loves Buddha because the way he used to think and for all his teachings. Even though he is a Catholic, he loves to take the best of every religions and that's why he got the Buddha tattoo.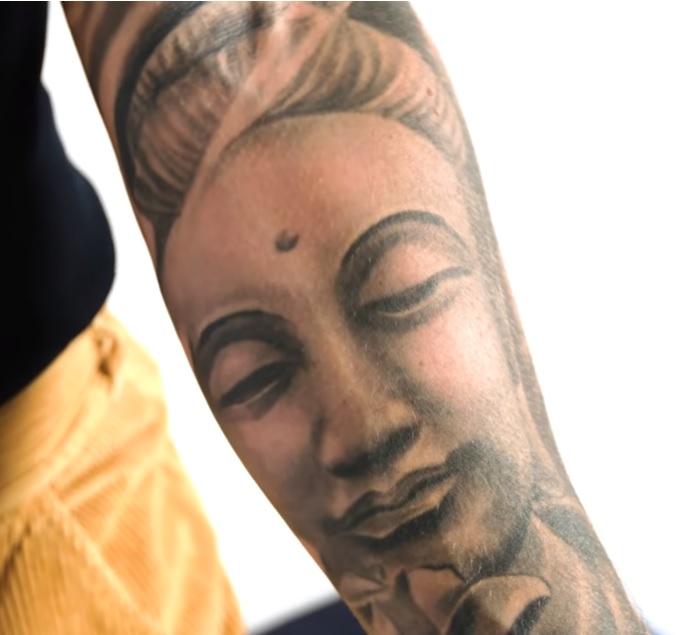 Elephant Tattoo
In Miami, Maluma met a tattoo artist named Stefano Cantando. He asked Stefano to work on his right arm. One of the tattoos on his right forearm is a family of elephants which represent Maluma's family. Even his mom and dad are divorced this tattoo is a reminder that they have to keep together.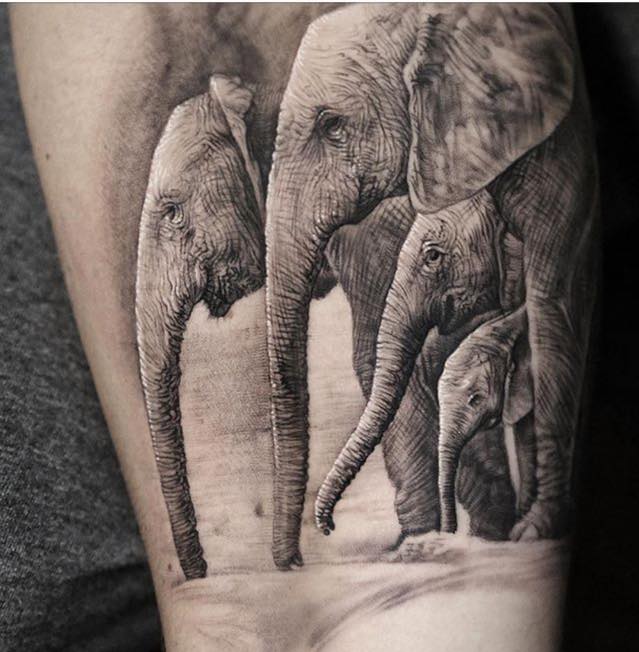 Horse Tattoo
Maluma's got a horse tattoo on his right arm in the memory of his first horse called Hercules.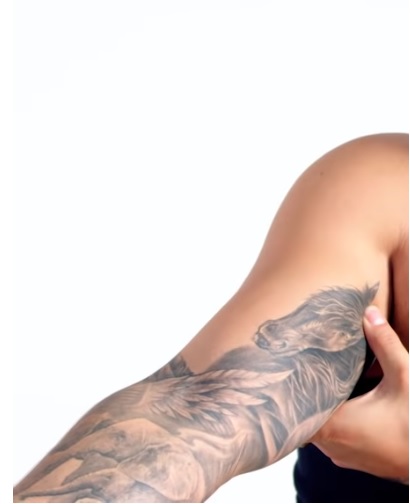 Owl/Búho Tattoo
Owl in Spanish Búho represents wisdom. For him this is a important tattoo which is also very spiritual because he believes that it protects him from all the bad vibes and bad energies that are around the world and helps him to control them.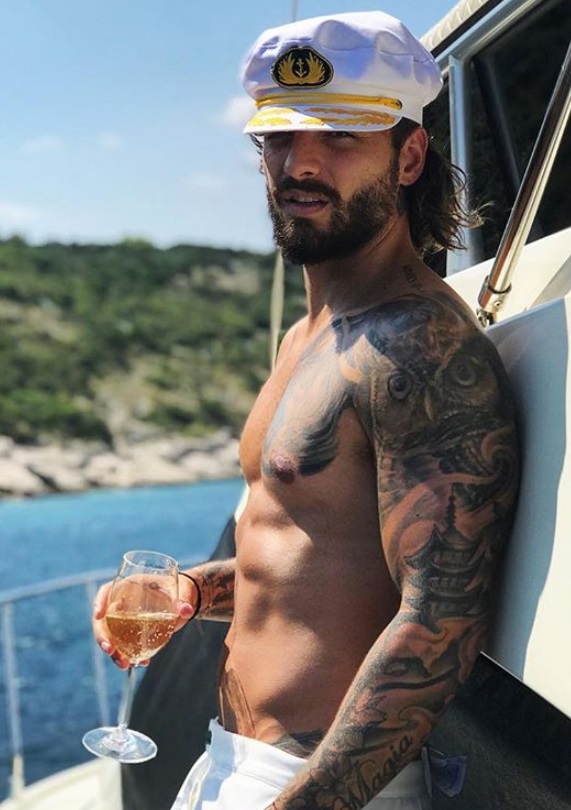 Japanese House Tattoo
Maluma got a Japanese house tattoo on his left arm. He always feels at home when he looks at this tattoo. It is like his sanctuary. He also added flowers and wind around it.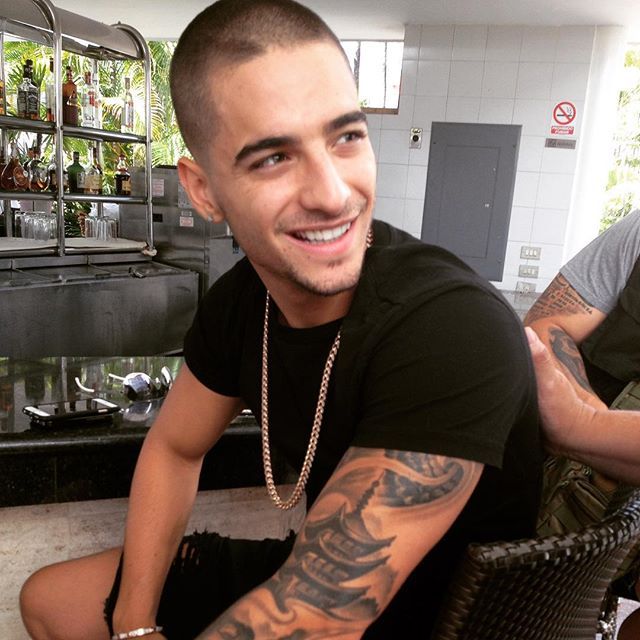 Lion Tattoo
The lion tattoo on his chest was pretty painful but one of his favourite tattoos. He was going through some difficult time in his life when he was young and got the lion tattoo for strength to overcome it.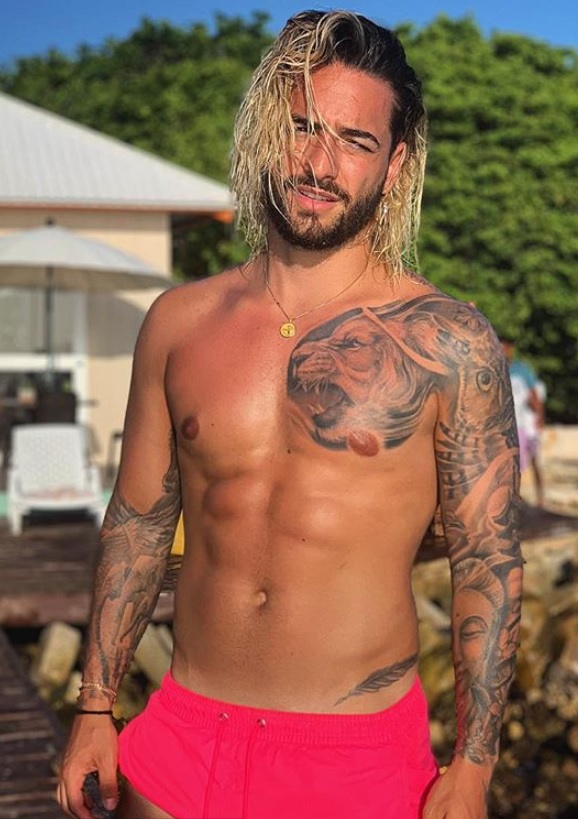 Girl Tattoo
Maluma believes that behind every successful man there is always an incredible woman. That's why he got this tattoo of a girl holding his back on his right forearm which could be his mother, girlfriend or grandmother.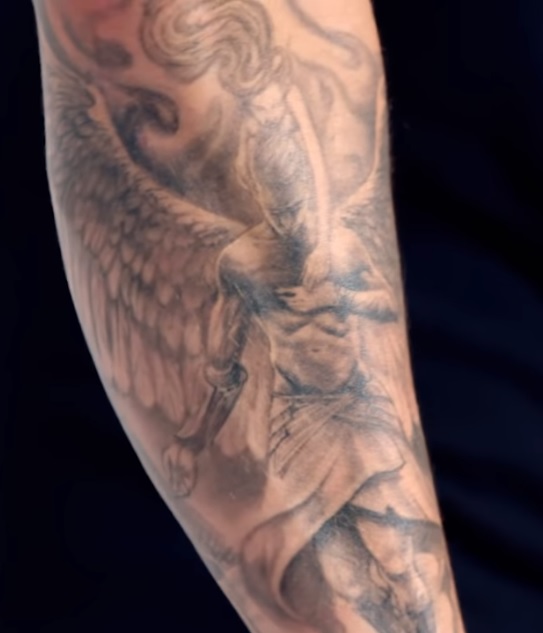 Rose Tattoo
The rose tattoo on his right elbow represents respect to all the women.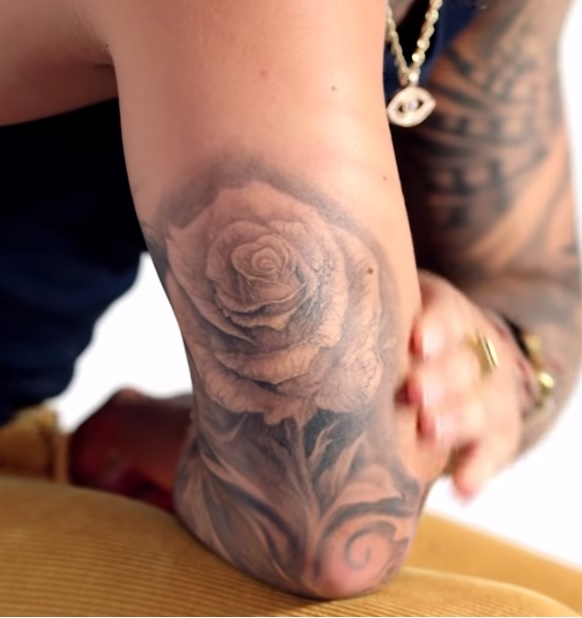 Maluma Breaks Down His Tattoos (Video)