David Reed Bromstad (born August 17, 1973) is an American designer and television personality. He became the winner of the debut season of HGTV Design Star in 2006. He also hosted his own television show called "Color Splash with David Bromstad" which debuted in March 2007 on HGTV. He also hosts HGTV's My Lottery Dream Home, in which he helps lottery winners find their dream real estate property. Bromstad's mother is of Swedish and German descent and his father is of Norwegian descent.
David Bromstad is also famous for his tattoos and got some amazing inks on his body. David doesn't have a specific style of tattoos. Each and every one of them holds a special meaning for him.
It wasn't easy for him to get tattoos when he was young. David grew up in a conservative, Christian family in the Midwest and his parents wouldn't allow him to get tattoos. But he still got a dragonfly tattoo on his shoulder right after college which was his first tattoo. Later David and his sister started a design company called Dragonfly Designs, so the dragonfly tattoo meant a lot to him.
Stories and Meanings behind David Bromstad's Tattoos
Disney Cinderella Castle Tattoo
David was a big Disney fan since he was a child. While attending his high school David made a decision to pursue a career as a Disney animator. After finishing High School David attended the Ringling College of Art and Design in Sarasota, Florida, a school known as a starting point for careers with Disney and later worked as a Disney illustrator.
He got the Disney Icon Cinderella Castle tattooed on his thigh recently by his favourite tattoo artist Cortni West (who is a big fan of Disney too). On his Instagram feed, David said "A princess has found her castle. My thigh never looked more magical. So happy with the results @misswildwest is amazing with her extraordinarily talents. I trust no one more with my skin."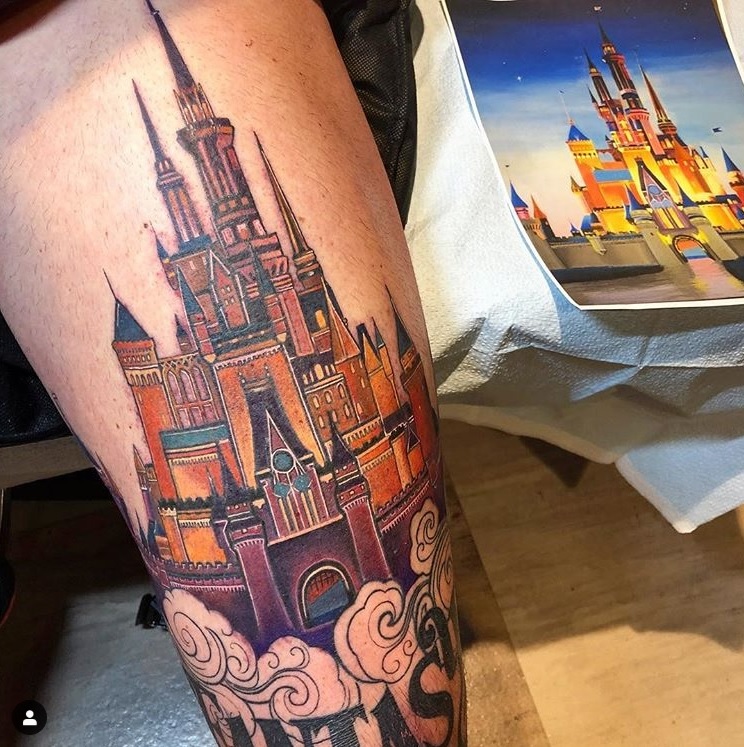 LOVE
David go another amazing tattoo on his right leg by Cortni West that says "LOVE". The letter are very vibrant, colorful and look like they are part of a retro neon sign.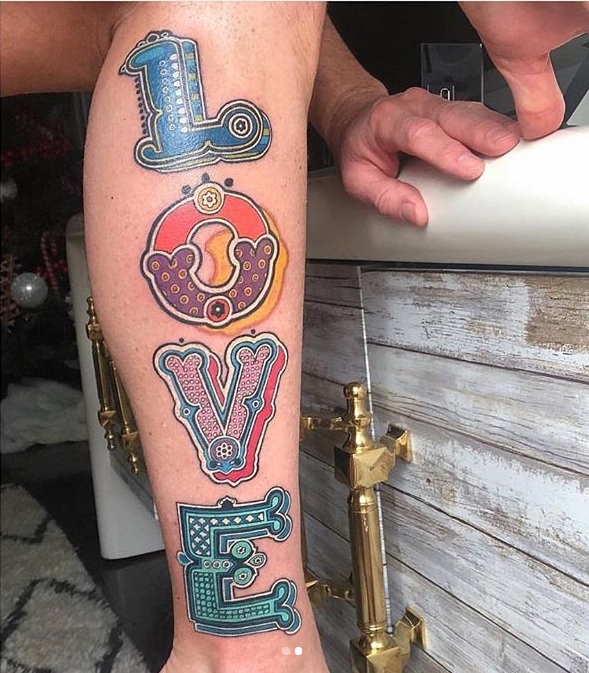 Rainbow
David got the rainbow flag, also known as the gay pride flag or LGBT pride flag tattooed on his leg like a band around the "LOVE" Tattoo. Regarding this tattoo, David posted on his Instagram "My tattoo addiction is shining bright with a rainbow of delicious colors. It symbolizes so much for me. The gay flag, my love for color, my first tv series, color splash, freedom and it's just plain happy. I encourage u all to embrace the core of who u are. I just happen to to be wacky colorful artistic weirdo and I love it. So much more to come!". It explains the meanings behind this tattoo.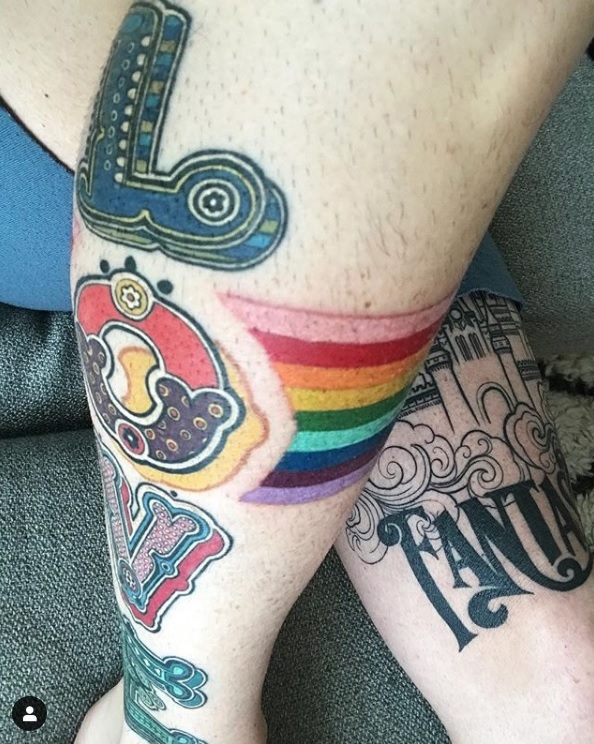 David Bromstad's Forearm Tattoo
David got a beautiful Chandelier tattoo on his right forearm. The Chandelier looks like it is from one of the of Disney castles.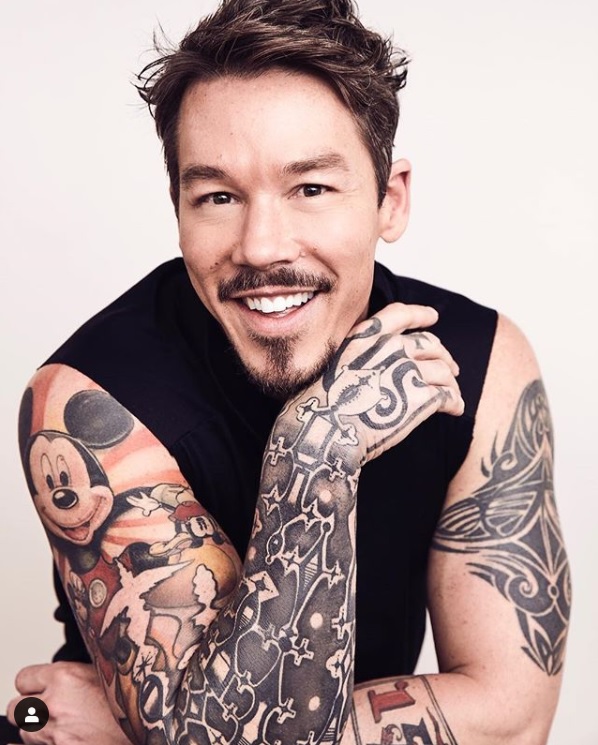 Mickey Mouse Tattoos
David loves Mickey Mouse. Out of all his tattoos Mickey Mouse tattoos are the most joyous for him because Mickey not only makes him happy but everyone else around him as well which is like a magic. His full sleeve on the right arm features several tattoos of Mickey Mouse.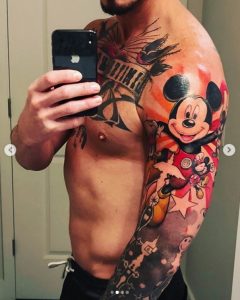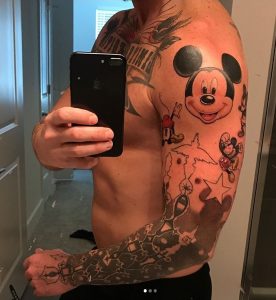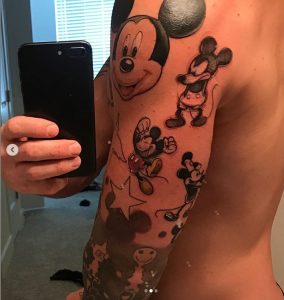 Minnie Mouse Tattoo
David got a Minnie Mouse tattoo on the inside of his right biceps.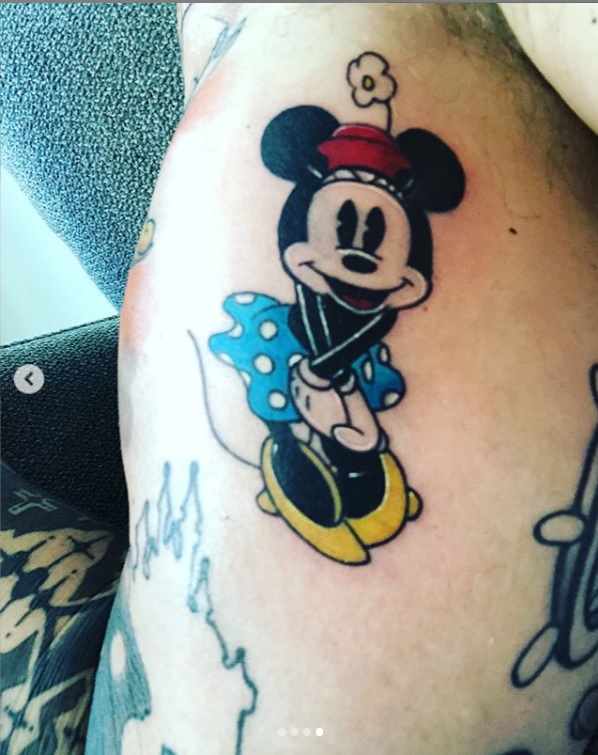 Lion Tattoo
David's zodiac sign is Leo. So he got a Tattoo of a lion tattooed on his left leg.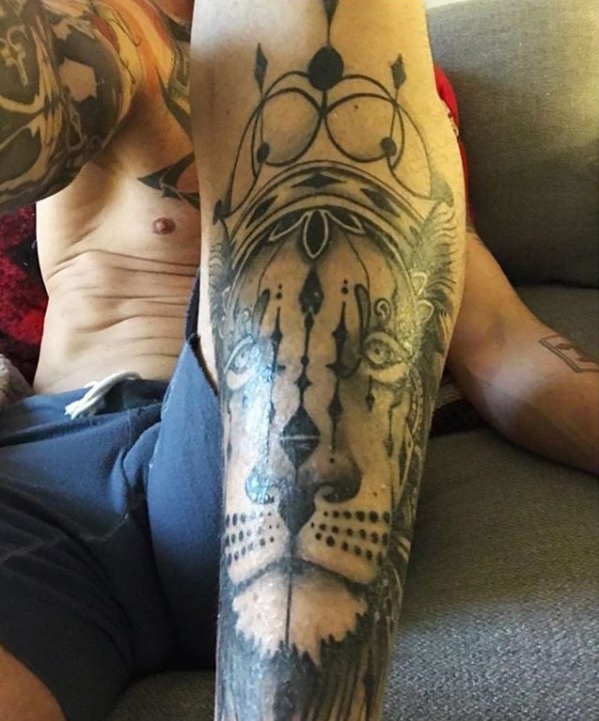 David Bromstad's Chest Tattoos
LIMITED EDITION
Tattoo on his chest says "Limited Edition." When he first inked that tattoo, he only had the words, but later he added a gorgeous design by adding a heart in the middle with a crown and two swallows. He calls it tasteless, shameless for barging about himself.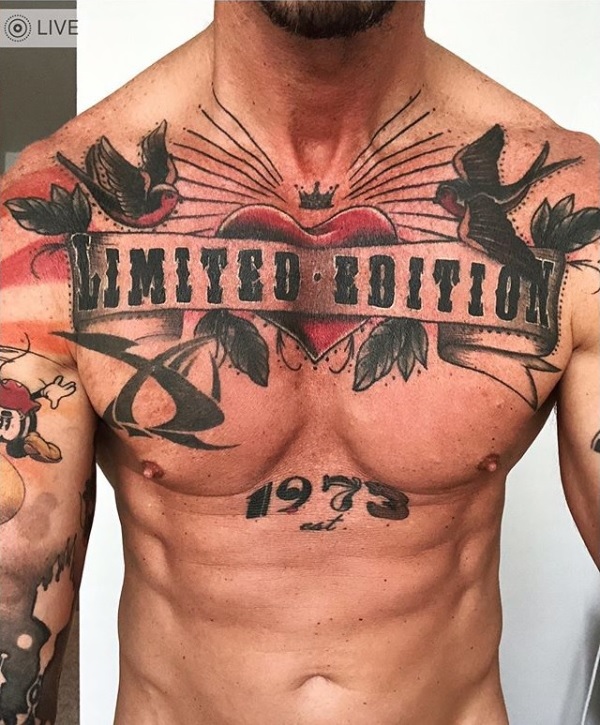 1973 est.
David got his birth year tattooed right under his Sternum, it says 1973 est.
David Bromstad's Hand Tattoo
David's beautiful hand tattoo says "Artist" where the "T"s look like the cross.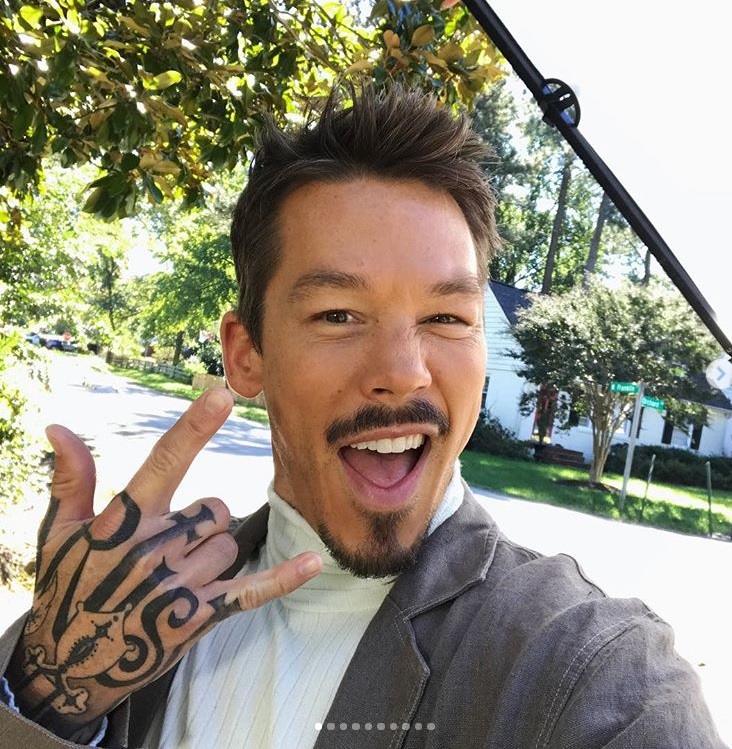 Tribal Tattoos
David got two tribal tattoos. One on his left arm and the other one is on his chest. The Tribal tattoo on his arm designed with three Chinese letters. They mean Artist and Painter.