Fairy tattoos are hugely popular today. What many don't consider is that legends of fairies go back hundreds of years, if not longer. These small, human-like creatures are often said to symbolize a love and respect for nature. In modern times, they have also taken on a variety of other meanings. Some fairies represent beauty and femininity, while others are a symbol of female strength and power. Some fairies are young and innocent, while others have a more seductive and mischievous  nature. But no matter what attributes a fairy might exhibit, there is no doubt that they offer a glimpse into a  world of folktales and magic. Because fairies are so versatile, many people find that they make for excellent tattoos that can be altered to suit a person's individual tastes in body art. No two people are the same, and the same can be said of fairies (and fairy tattoos!).
If you are considering getting a fairy tattoo, take a look at some of these interpretations.
Inked Fairy Tattoo
This fairy tattoo, located on a woman's back, has some ink of its own!
Rose Fairy Tattoo
This fairy is surrounded by beautiful red roses, representing a connection with nature.
Seductive Fairy
We're not in Neverland anymore; this tattoo shows that fairies aren't just for kids.
Moon Fairy
This fairy tattoo shows a whimsical fairy on a crescent moon, representing a connection to the heavens.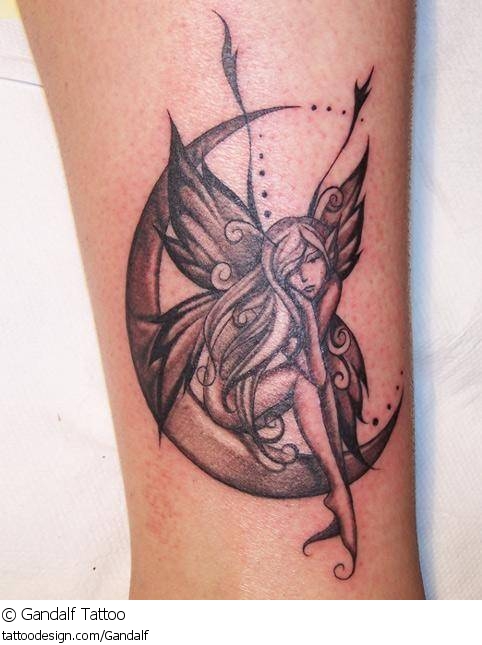 Pin-Up Fairy Tattoo
This nude but tasteful fairy is reminiscent of 50's pin-up art.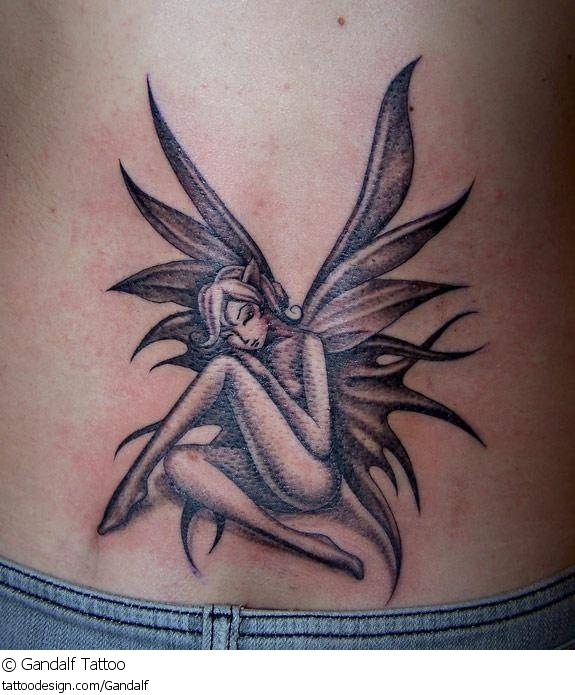 Colorful Nature Fairy
This fairy tattoo incorporates colors to make it stand out from the crowd and reflect the tones of the outdoors.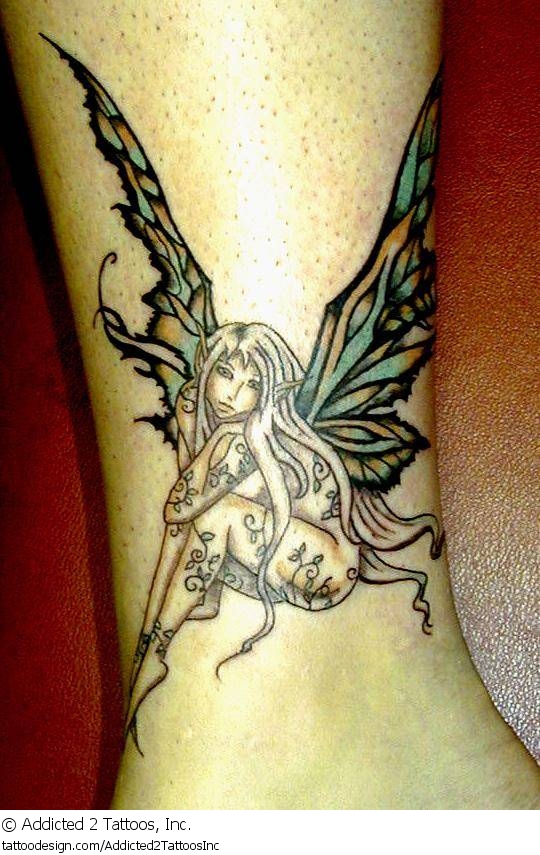 Modern Fairy Tattoo
This fairy, adorned with modern clothing and hair, is a spin on more traditional designs.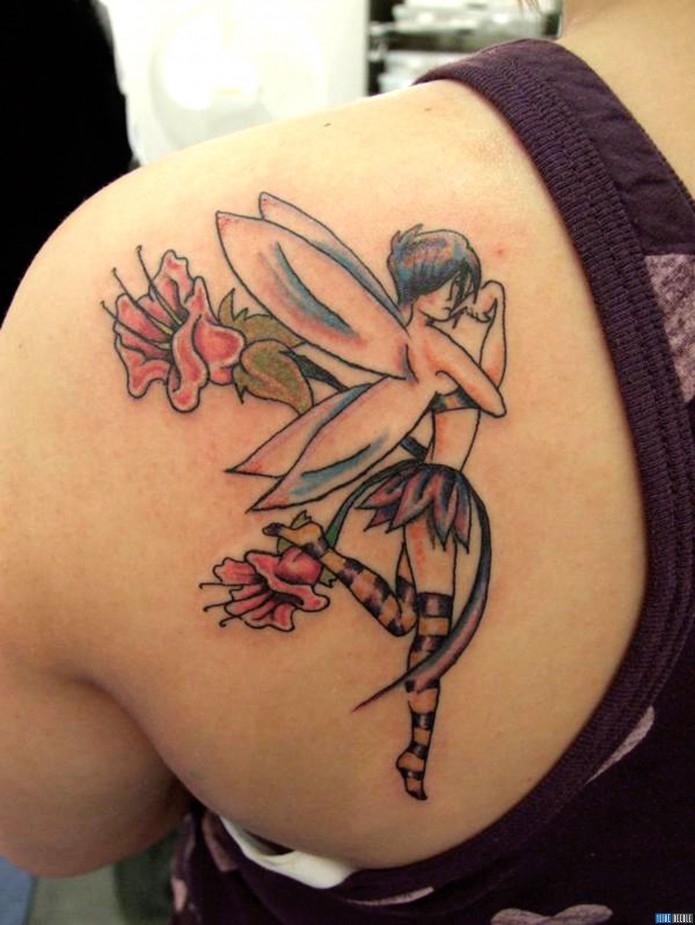 Fiery Fairy Tattoo
This fairy appears to be adorned with flames, leaving no doubt that it is both small and powerful.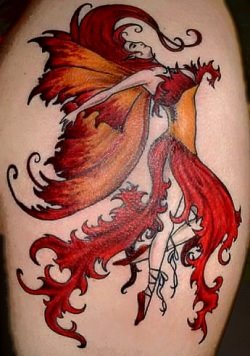 Sitting Fairy Tattoo
This black-and-white fairy has intricate wings.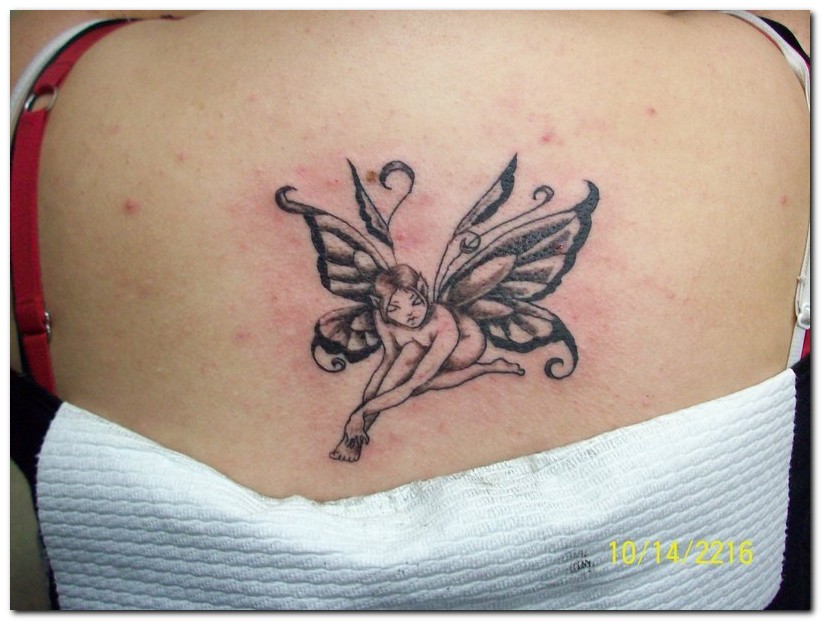 Flower Fairy
Covered in pink blossoms, this fairy definitely has ties to nature.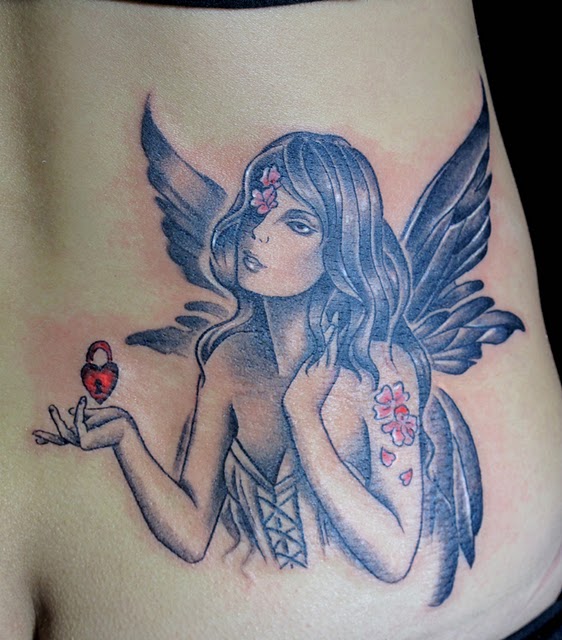 Tinkerbell Tattoo
Perhaps the most famous fairy of them all, Tinkerbell is a popular tattoo.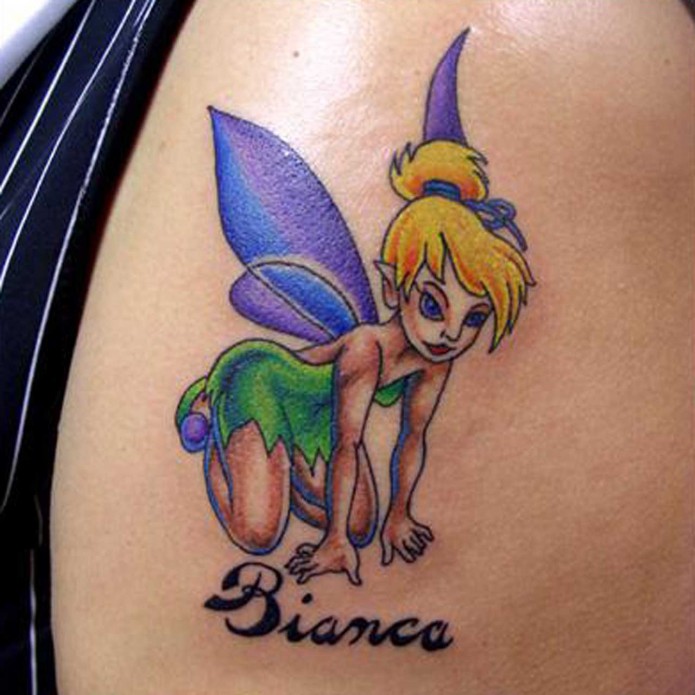 Long-haired Fairy Tattoo
The shading of this tattoo creates depth and detail.