Because of the very visible stages of development they go through, butterflies are said to represent maturity and change in a person's life. A butterfly starts out as an unassuming caterpillar, with no real outstanding features. However, it eventually cocoons itself in a chrysalis, and after a period of time it emerges from its shell as a beautiful butterfly. Butterflies are a reminder that even the plainest of caterpillars will someday grow wings and begin a new life.
This transformation is a symbol of hope for people who are going through difficult times, and who desire change in their own lives. For this reason, butterfly tattoos have come to represent personal development and growth.
If you are thinking about getting a  butterfly tattoo to commemorate a change in your life, or if you are hoping that you will soon find yourself in a new situation, check out these butterfly tattoos for inspiration.
Butterfly Tattoo Behind the Ear
This small butterfly tattoo is located behind the ear, an increasingly popular location for small tattoos.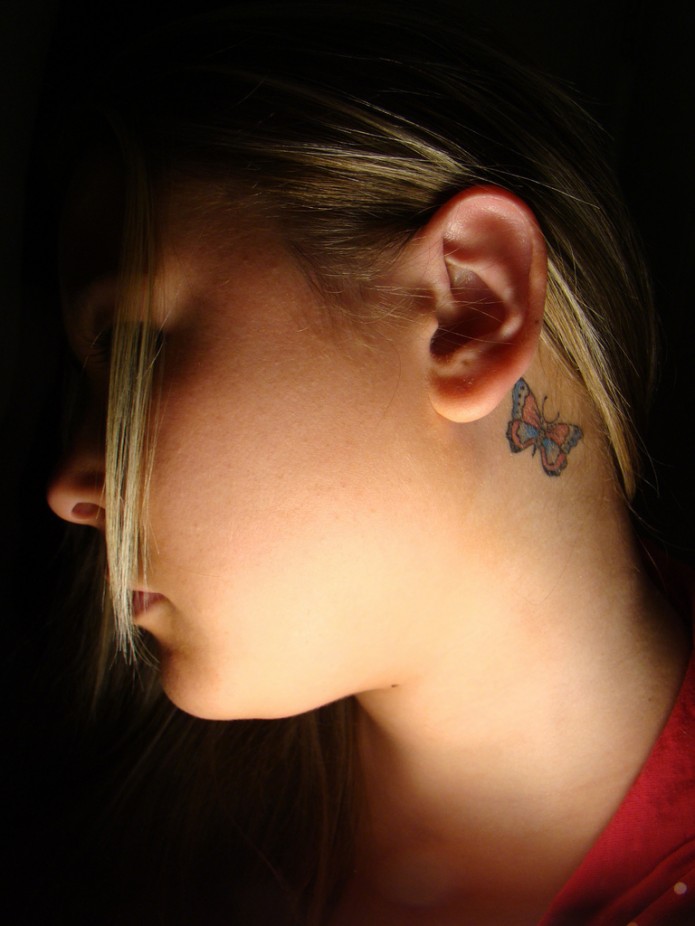 Realistic Butterfly Tattoo
Sitting on a beautiful cherry blossom branch, this butterfly looks very peaceful and beautiful.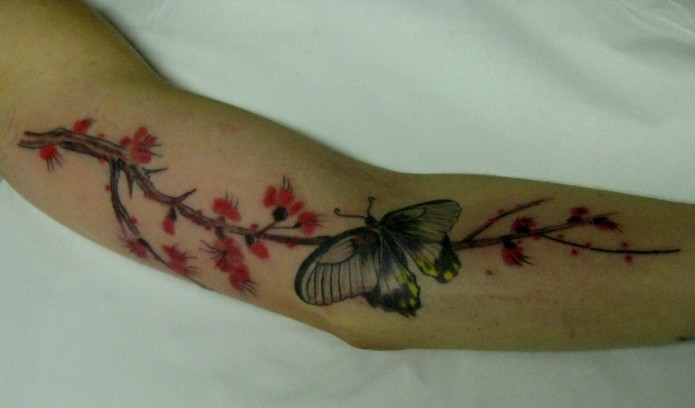 Large Blue Butterfly Tattoo
The shoulder blade is a perfect location for this large blue butterfly tattoo.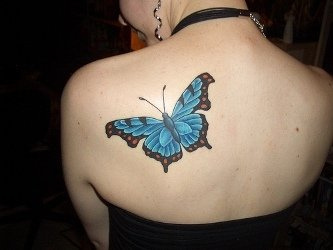 Small Monarch Tattoo
This small butterfly looks as though it is about to take flight.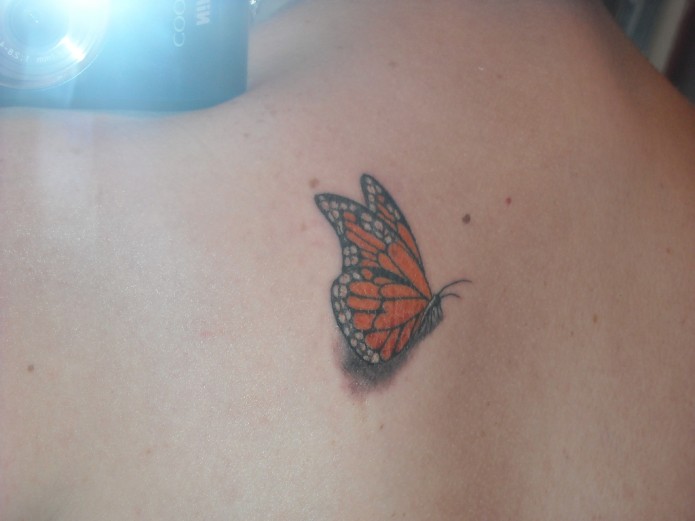 Whimsical Butterfly Tattoo
The wings of this butterfly, in conjunction with its lack of body, give it a whimsical look.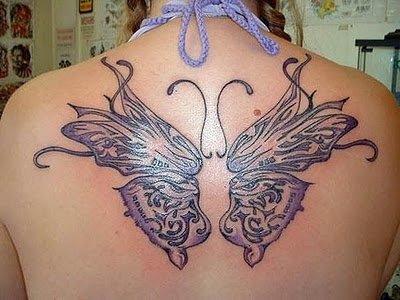 Purple Butterfly Tattoo
This purple butterfly tattoo looks great with the pink cherry blossoms further down her back.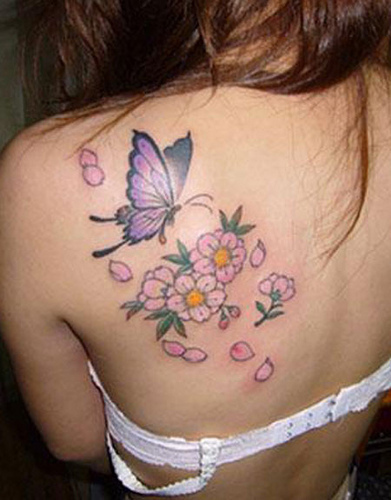 Butterfly Lower Back Tattoo
This is a very popular design with many women looking for a lower back tattoo.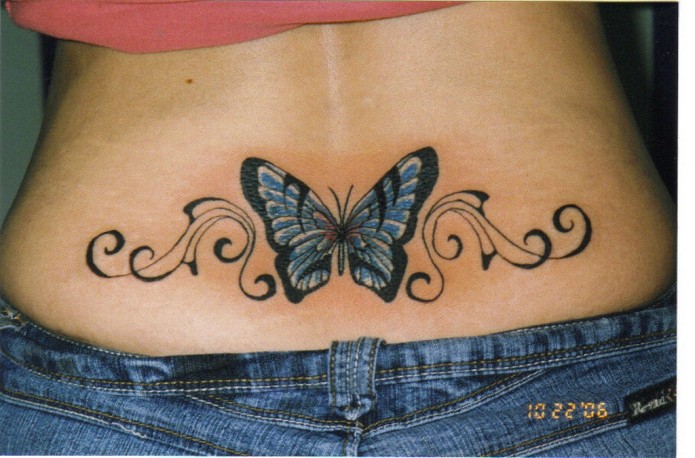 Butterfly Hand Tattoo
This small butterfly tattoo on the hand is colorful and bright.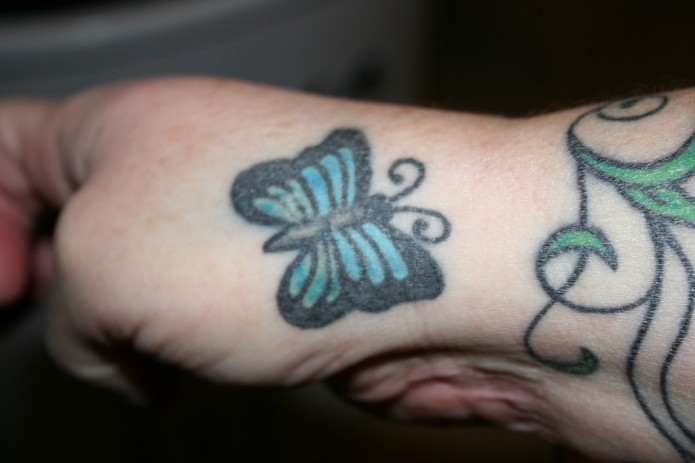 Indian-Inspired Butterfly Tattoo
The bright colors and intricate designs of this butterfly tattoo are reminiscent of henna designs.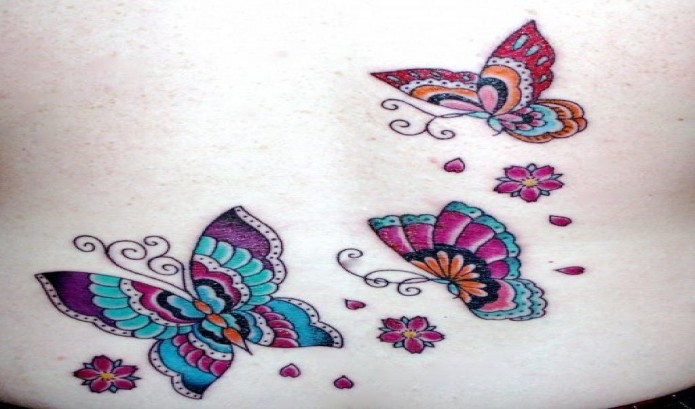 Butterfly Shoulder Tattoo
This brightly colored shoulder butterfly tattoo looks great and is easily visible in tank tops or beach wear.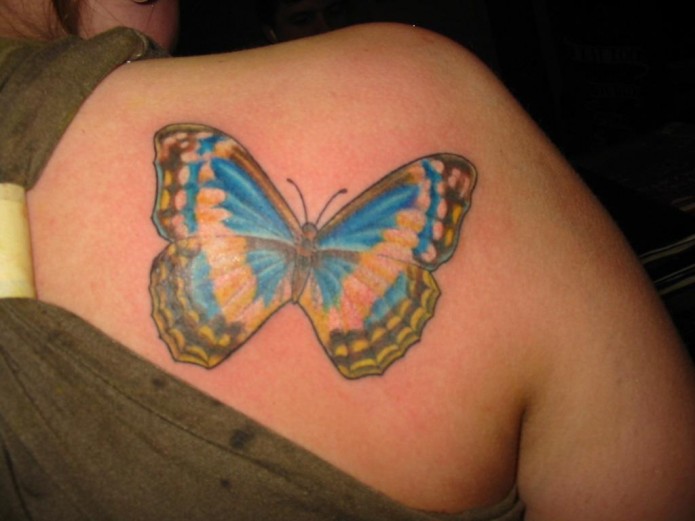 Butterfly Foot Tattoo
The placement of this monarch butterfly tattoo would look great in flats or flip-flops.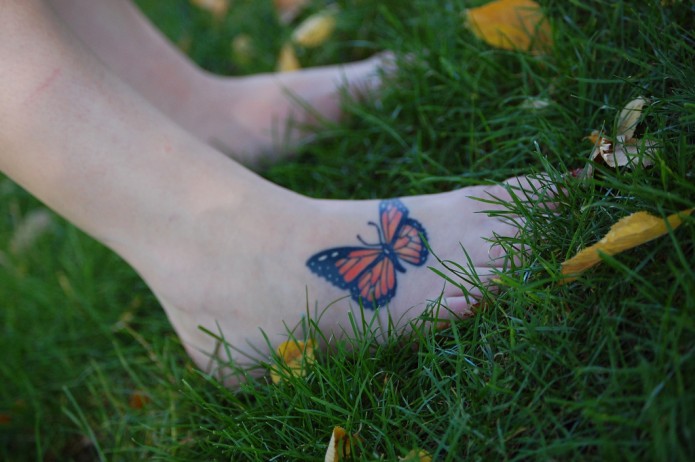 Small Butterfly Wrist Tattoo
This small butterfly, accompanied by a date, might represent a meaningful event or the death of a loved one.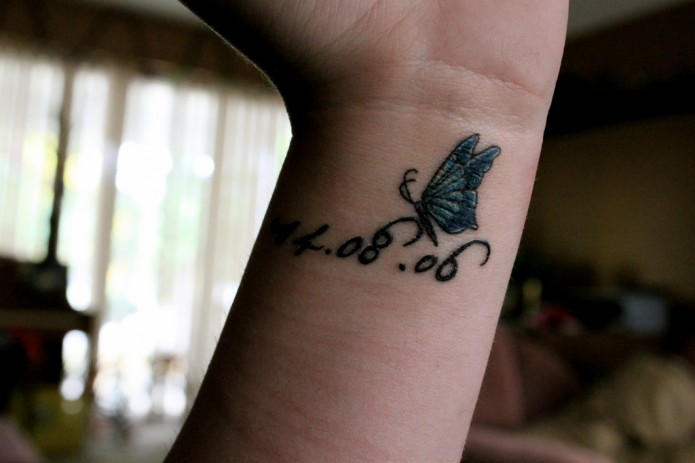 Blue Butterfly Tattoo
These blue butterflies are a whimsical piece of body art.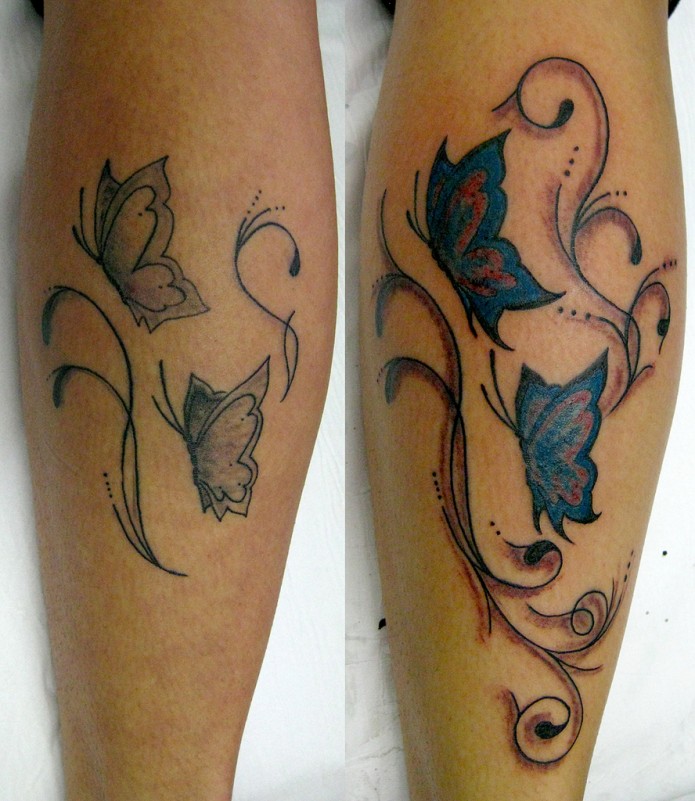 Tribal Butterfly Tattoo
These butterflies flutter around a large, bold tribal pattern.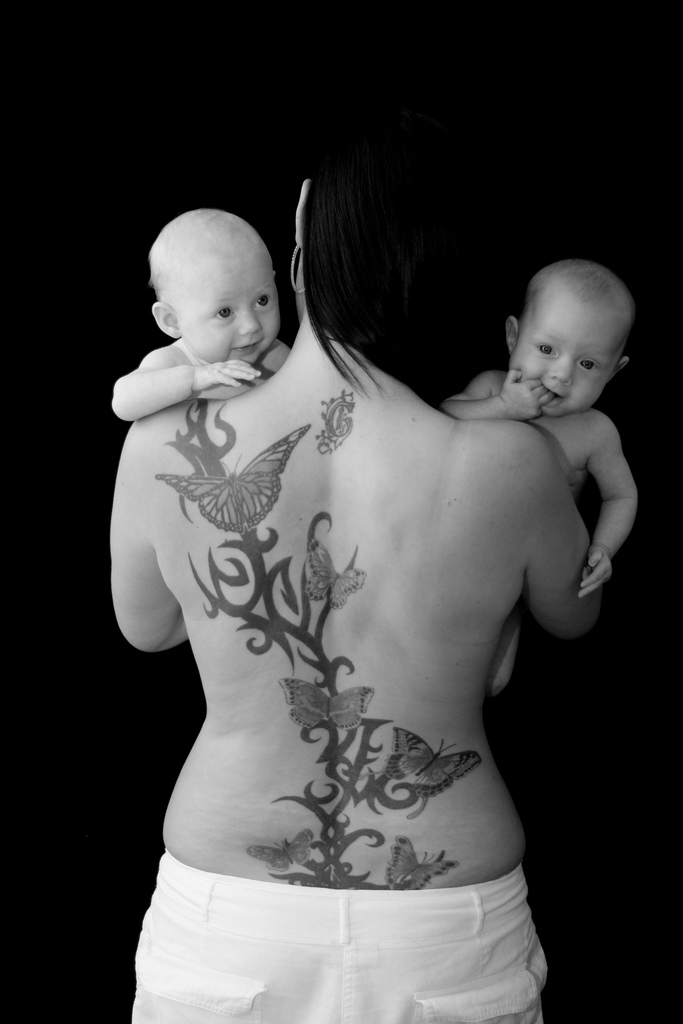 Black and White Butterfly Tattoo
This black and white butterfly tattoo looks great on the inside of the arm.
Monarch Butterfly Tattoo
These highly detailed monarch butterflies adorn the  right side of a woman's back.