Humans have always been fascinated with the idea of an afterlife, and especially of having a special guardian who looks after them. In modern cultures, we usually refer to these protectors as our "guardian angels." Angels are especially prominent throughout Christianity, as followers believe that angels are entities that have close affiliations with God. In the Bible, angels are used as messengers between God and mortals, and serve a very important purpose for spreading the word of God.
Some people also believe that the spirits of deceased loved ones become angels in the afterlife, giving us a way to connect with those we love and miss. It is very comforting to think that a friend or family member is sitting in heaven with our best interests at heart.
Whether for religious purposes or in memory of a loved one, angels are a very popular subject matter for tattoos. Here are some great examples of angel-themed body art.
 Masculine Angel Tattoo
This tattoo is a beautiful depiction of a strong male angel.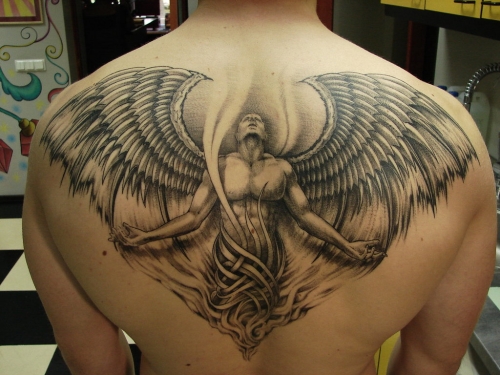 Colorful Angel Tattoo
This angel tattoo uses bright colors to draw attention to the wings.

Skeletal Angel Tattoo
This image of a skeletal figure with wings combines differing ideas of death and the afterlife.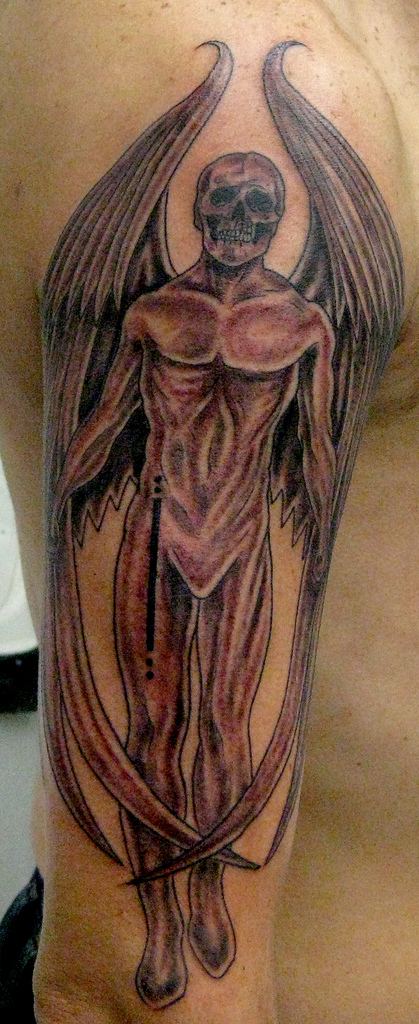 Angel with Halo
This angel tattoo is complete with a halo and hands in a praying position.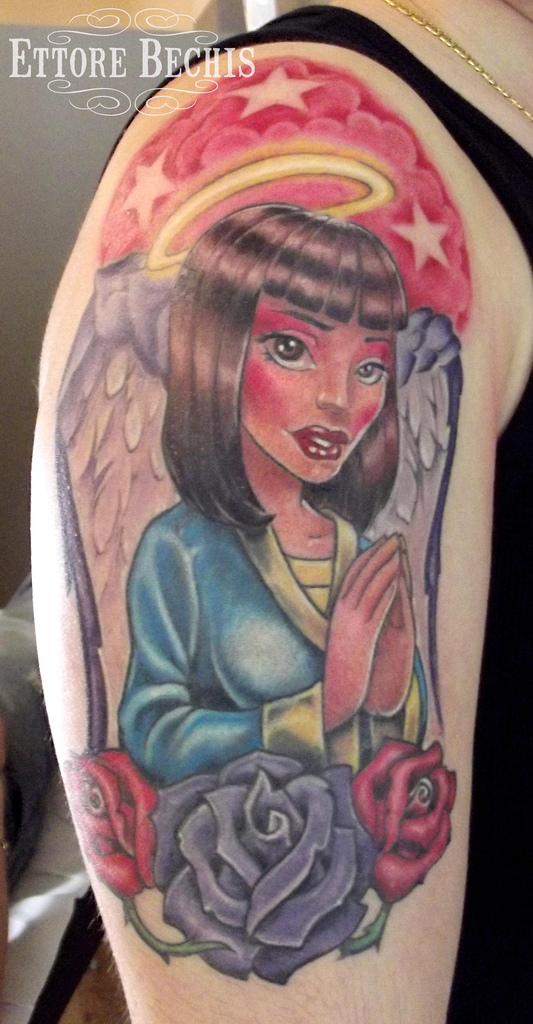 Beautifully Shaded Angel Tattoo
The artist uses shading to create the image of an angel wrapped in its own wings.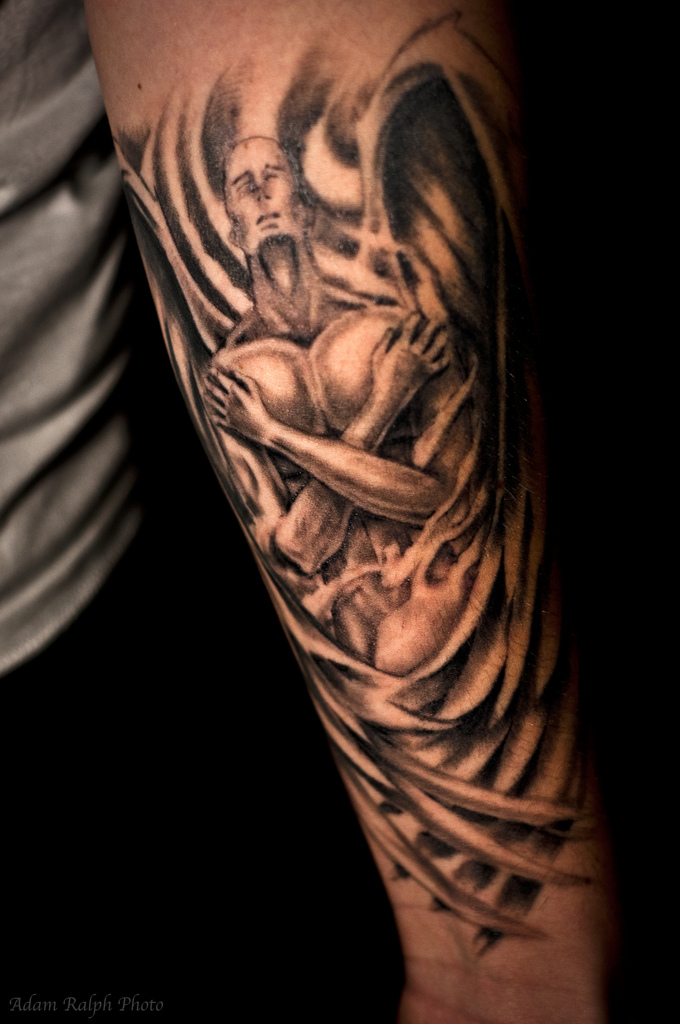 Female Angel Tattoo
This tattoo features a beautiful woman as an angel.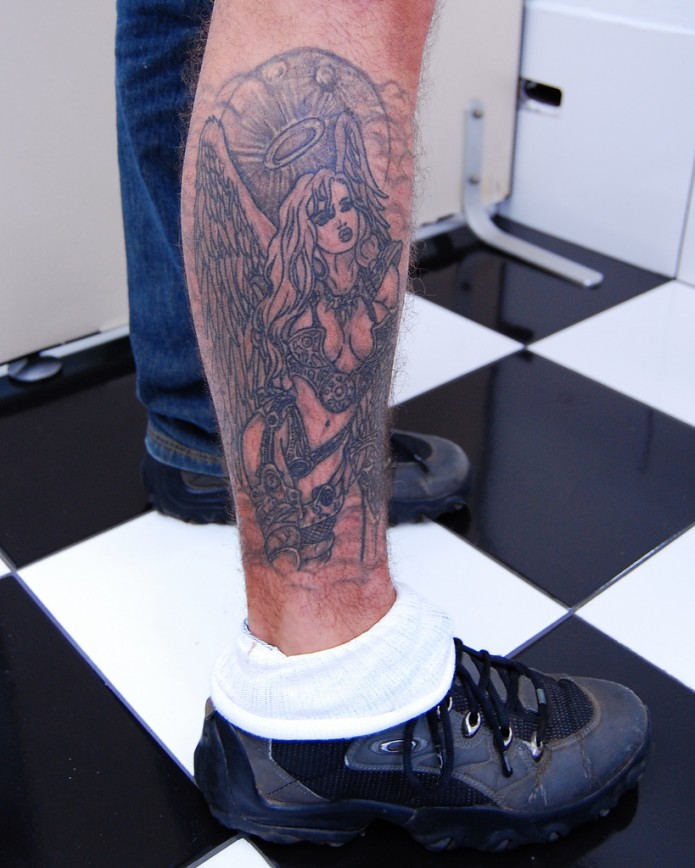 Angel Wings Tattoo
These angel wings give the wearer the appearance of being an angel.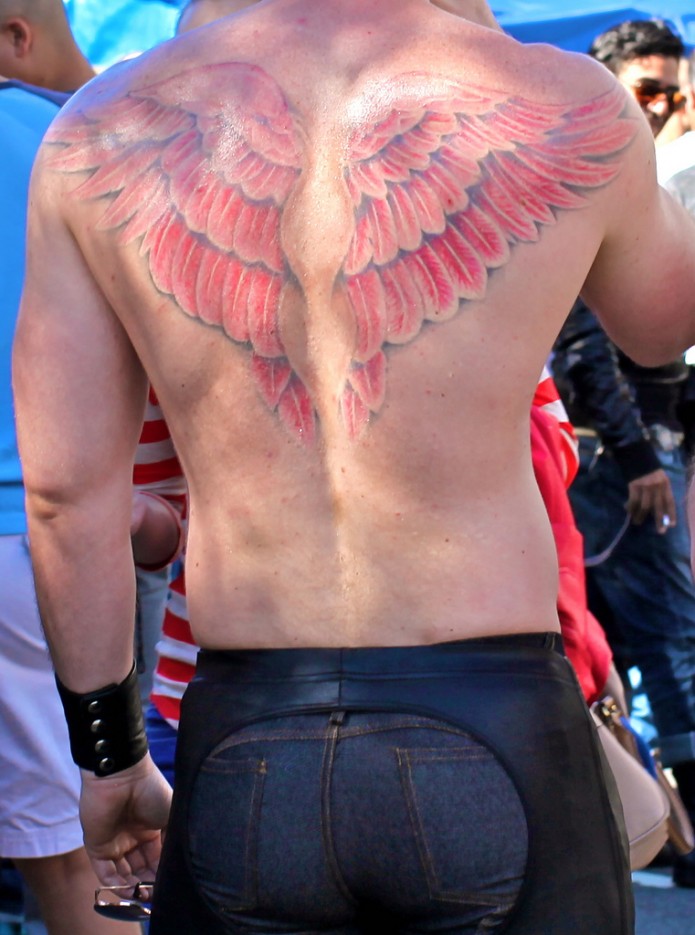 Small Angel Wings
These small angel wings might be a tribute to a loved one.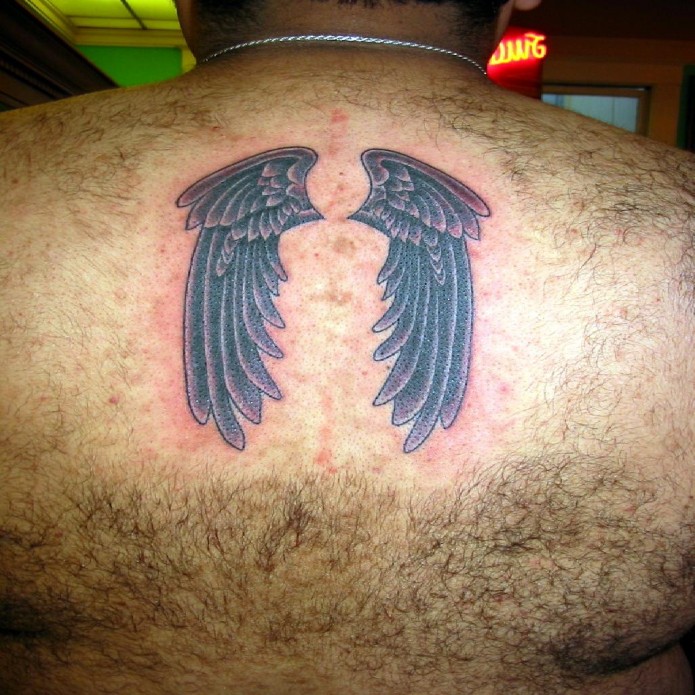 Male Angel Tattoo
This image of a male angel makes for a great tattoo.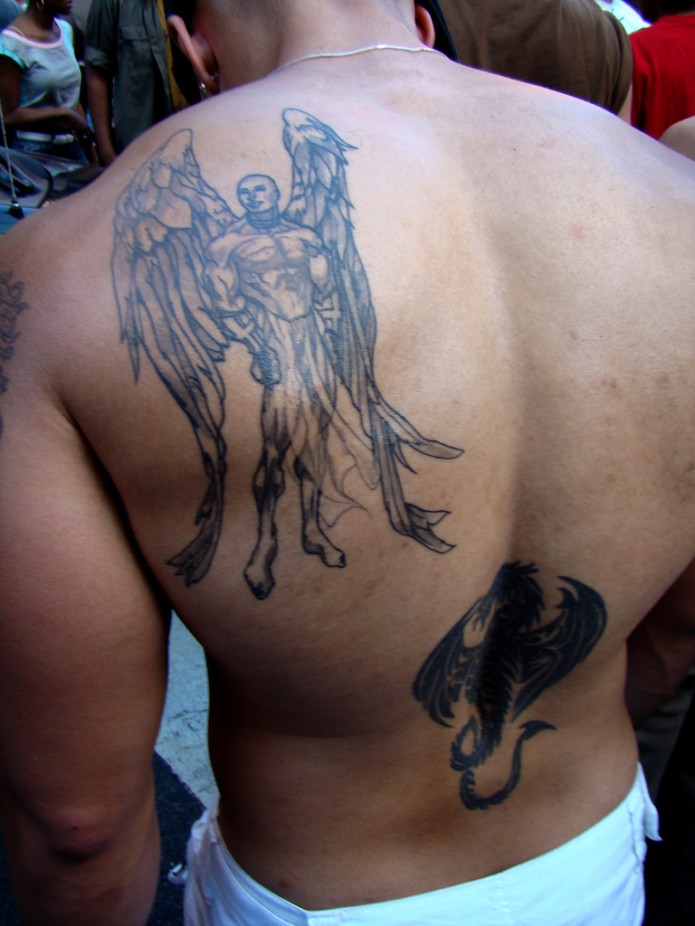 Angel with Snake Tattoo
This angel is depicted with another Biblical image; that of a snake.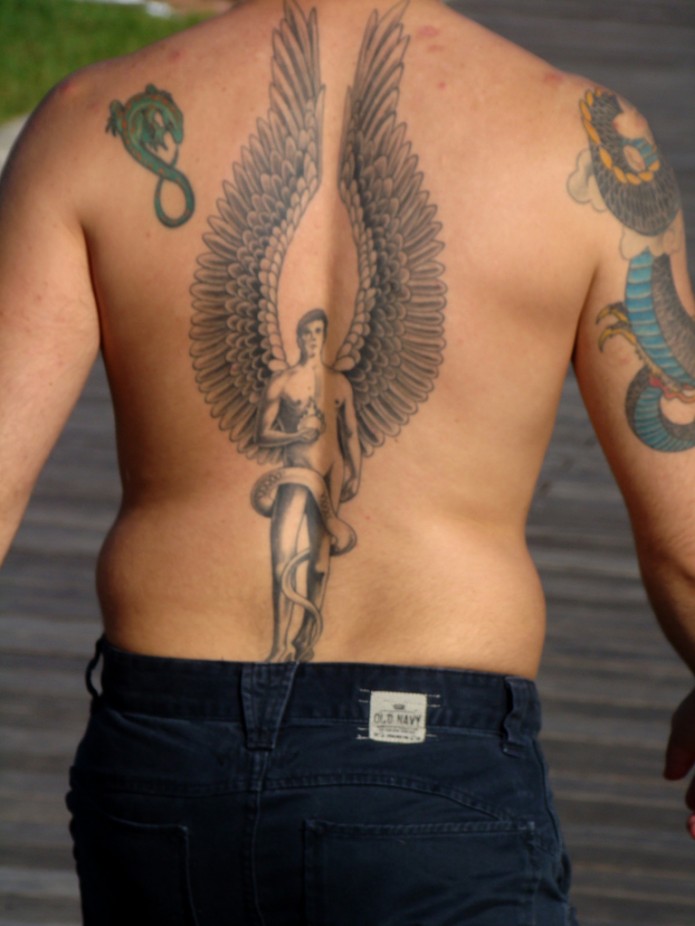 Angel Rib Cage Tattoo
This unique angel tattoo is located on the man's rib cage.