Tyler Robert Joseph is an American singer, songwriter, record producer and a rapper. He is also the lead vocalist of a very popular alternative hip-hop band called Twenty One Pilots. His first real exposure to the music world was the christian hip-hop group called DC Talk.
For Tyler, tattoo is a conversation starter to get to know someone better. When he went for his first job in a restaurant, he was told that he was not allowed to talk about politics and what he believes. It felt very strange to him that expressing one's beliefs could be offensive to some people. Tyler expresses his beliefs (Political and Spiritual) through his tattoos and he never hides them from his fans. He has the opportunity to talk about his tattoos in front of the crowd but he prefers to have a personal conversation if anyone asks him about them. It tells that he doesn't like to preach his philosophy but willing to share it with the people who are genuinely interested. Tyler is a practicing Christian and his faith influences his music and his tattoo designs.
Tyler have millions of fans who would really like to know him personally and the real meanings behind his tattoos which seems to be impossible but it doesn't stop them from trying to figure out the meanings of his tattoos.
Disclaimer: All the meanings of Tyler Joseph's tattoos below are assumptions and theories of his fans and are collected from the internet. Only Tyler knows the true meanings of his tattoos and the personal stories behind them. So if you ever get the opportunity to meet him personally then he might tell you the real stories behind his tattoos.
Tyler Joseph's Wrist Tattoos
Tyler has three thin bands tattooed around his left wrist & three dots on the inside.
Tyler's fans believe that the bands on his wrist represent struggle with self-harm. People often wear rubber band on their wrist and snap it when they are having a moment to avoid self-harm by the pain of that. He did reference it in several songs before getting the tattoo. He was seen wearing a rubber band in a lot of pictures but when he realized that he did not need the bands anymore, he had them tattooed as a reminder of harder times of his past and how far he has come.

He got the dots added later in the bands. Apparently three dots represent "Me  vida loca" which means 'my crazy life' but three dots are also associated with the Holy Trinity which is more fitting for Tyler.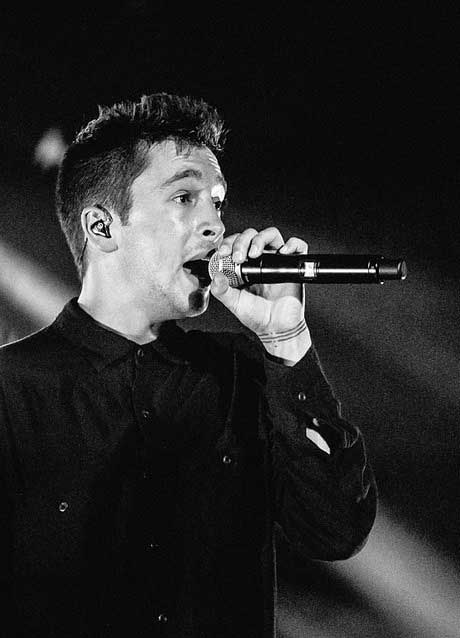 Tyler Joseph's Forearm Tattoos
Tyler has a set of symbols ( •|i|• Ø i+! ]•[ ) tattoo on his right forearm.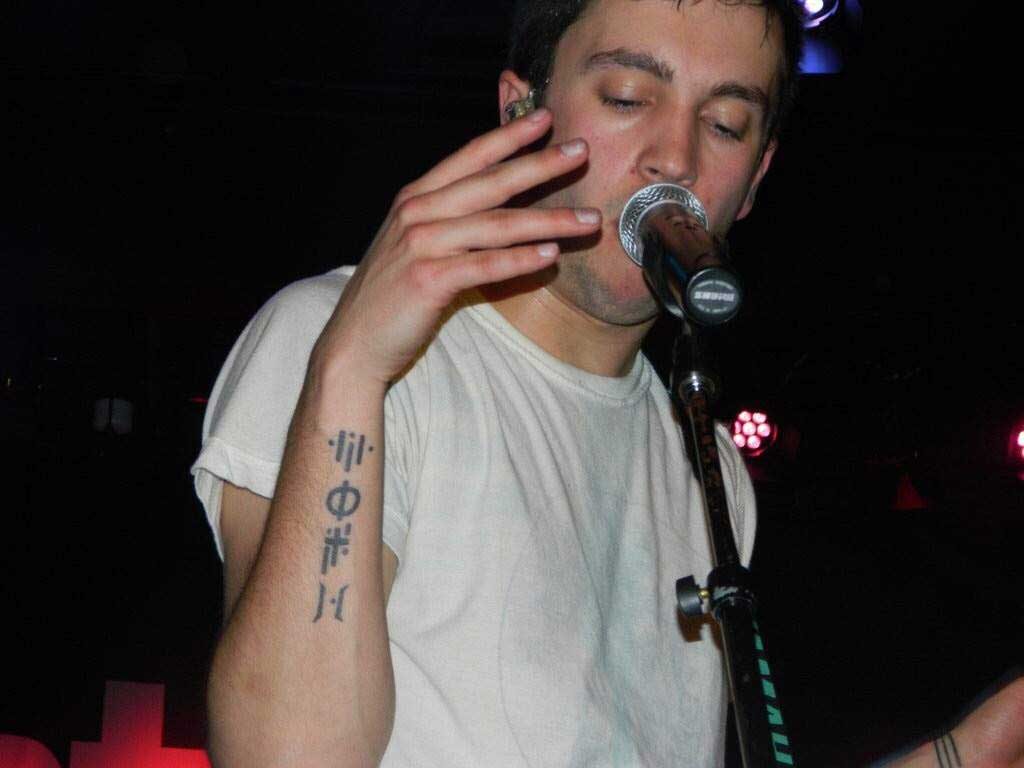 He has a pattern of shapes on his right forearm actually spells out "Carpe Noctem" which means "Seize The Night" in Latin. In many of his songs he referenced the night as a rough time for him so, some fans believe that maybe he wants to seize the night and take control of his life.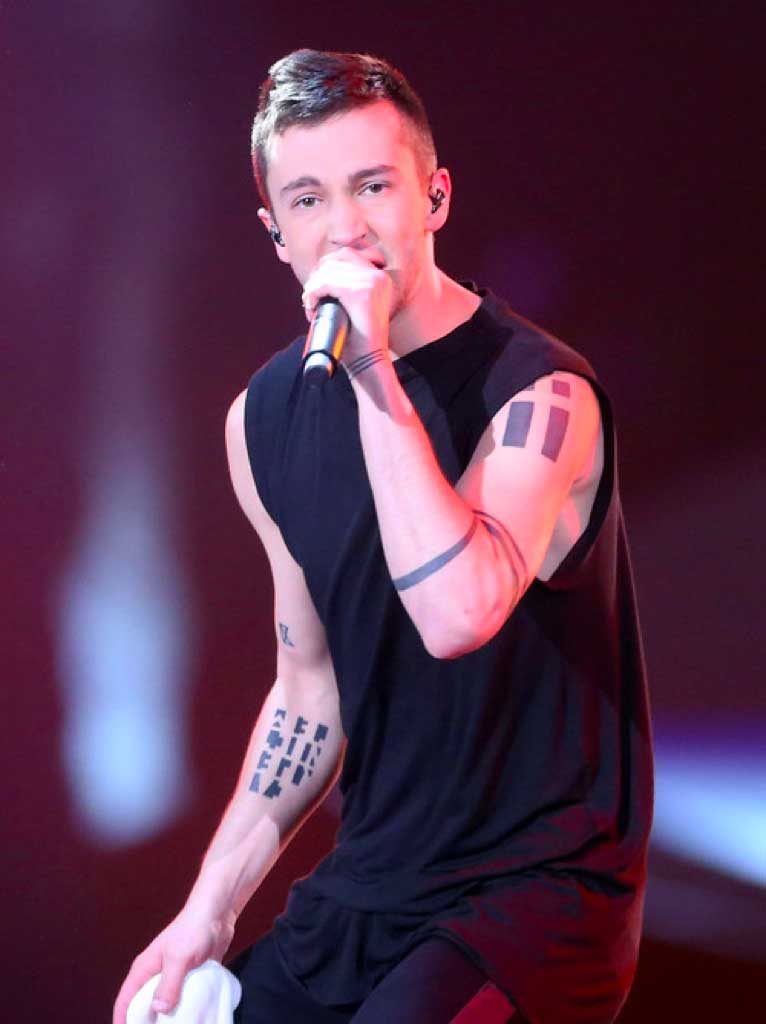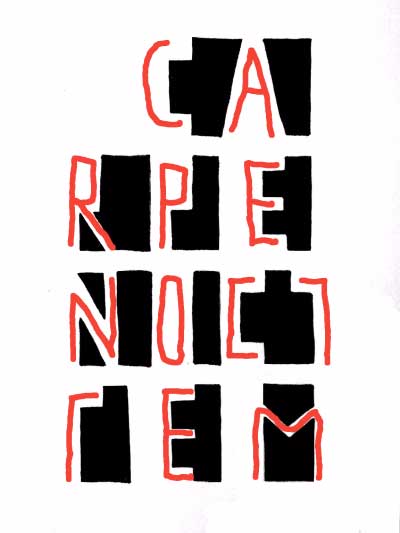 Tyler Joseph's Arm Tattoos
Tyler has three thick arm bands tattoos on his left arm. Some fans count these and his wrist bands as one tattoo. Arm bands tattoo symbolizes mourning and suffering. Solid black band is normally placed on the ankles, arms or wrists.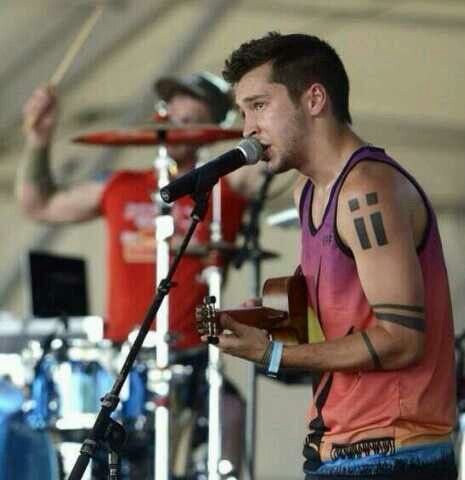 Tyler has a letter C tattoo with a letter X through it on his right arm. Both Tyler and Josh Dun (Twenty One Pilots drummer) have the same matching tattoo on their bodies to symbolize their dedication to their hometown fans in Columbus, Ohio.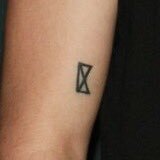 Tyler has roman numerals tattoo on the inside of his right arm. The Roman Numerals translate to 43:16:33. Fans assume that it can be the verse (John 16:33) from the Bible. In John 16:33 it says "I have told you these things, so that in me you may have peace. In this world you will have trouble. But take heart! I have overcome the world."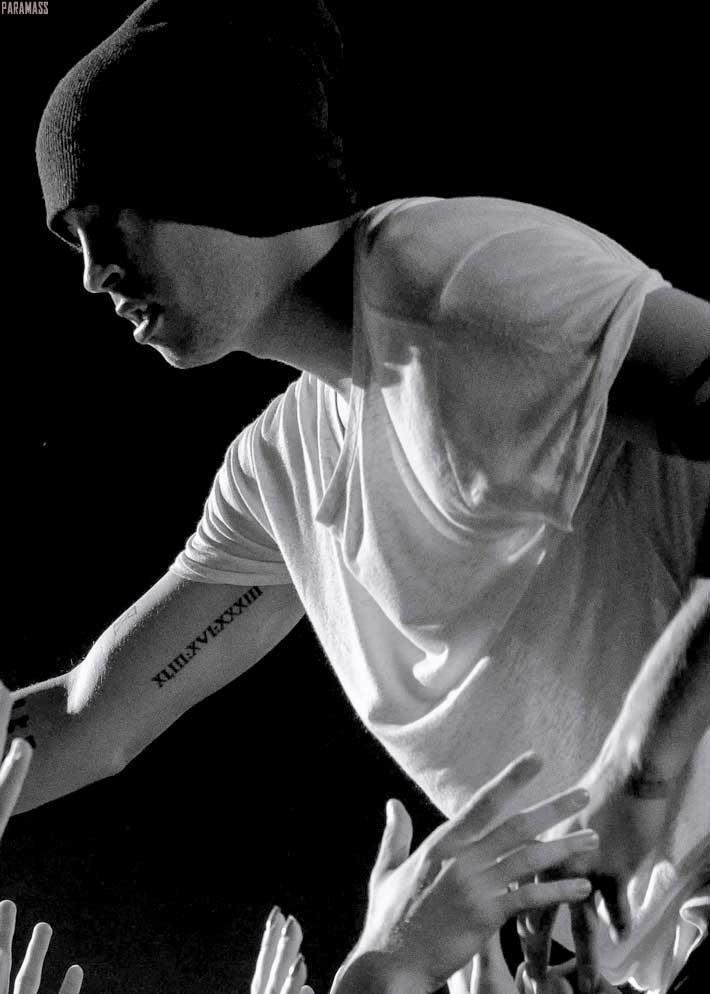 Tyler Joseph's Shoulder Tattoos
Tyler's shoulder tattoo looks like two bold lower case "i"s but actually it is a Cross if you look carefully.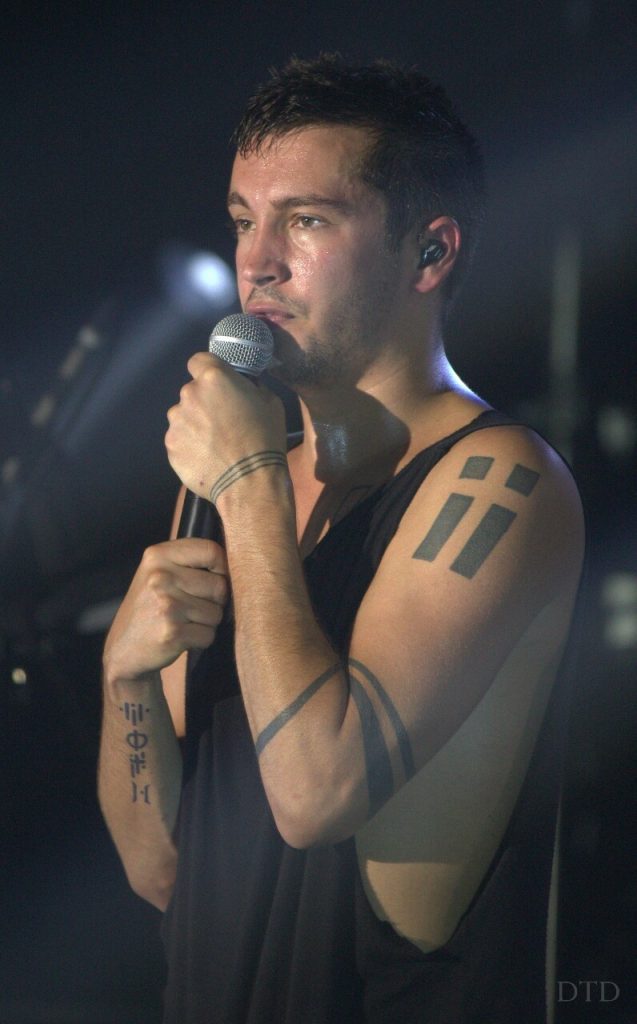 Tyler Joseph's Legs Tattoos
Josh Dun the drummer of his band tattooed his name on Tyler's right thigh onstage. This is Tyler and Josh's second matching tattoo.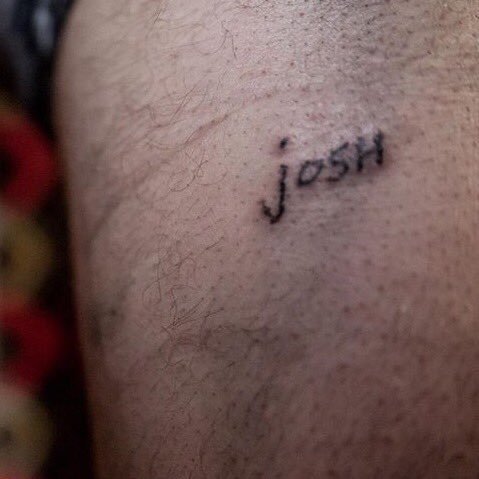 Tyler Joseph's Chest Tattoos
Tyler has four rectangles tattoo on the left side of his chest. The rectangles on his chest make a cross in the middle and these rectangles are not filled like the rectangles on his left shoulder. The rectangles that are filled represents the darkness he has gone through while the empty/clear rectangles that create the cross represents the light he can now experience through God.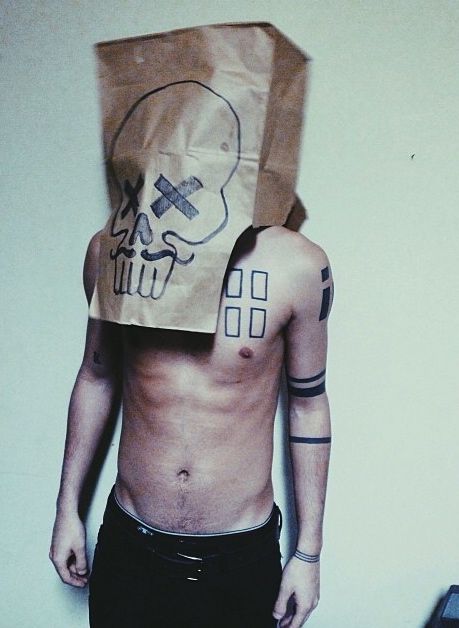 Tyler's right chest tattoo is a rectangle made up of varieties of triangles (& a trapezoid). The X in the square actually an hourglass that represents life is short.