Though small, there is no doubt that scorpions are very intimidating creatures. They often go unnoticed until they have already struck out at their prey, making them very capable hunters and a silent threat to everything around them. Because of their iconic stance with their tails poised for striking, scorpions are often thought to represent defensiveness or protection. They are also symbolic of a person who likes to be in control, considering their formidable nature.
Scorpions also spend the majority of their lives alone, leading them to be associated with solitude and someone who is capable of taking care of themselves. However, this time of loneliness is interrupted by short and intense bursts of passion that come with mating.For this reason, scorpions can also symbolize passion.
Because of all of these attributes associated with the scorpion, they are a very popular tattoo choice for people who are strong and independent. If you are considering getting a scorpion tattoo, check out some of these great pictures for inspiration.
Blue Scorpion Tattoo
Blue shading gives this simple scorpion tattoo an extra touch.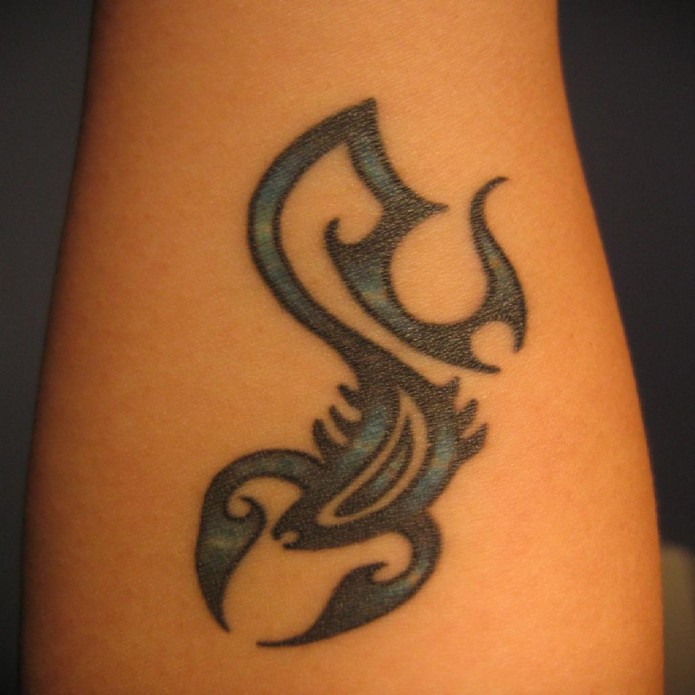 Tribal Scorpion Tattoo
Bold lines combine to form the shape of a scorpion on this shoulder tattoo.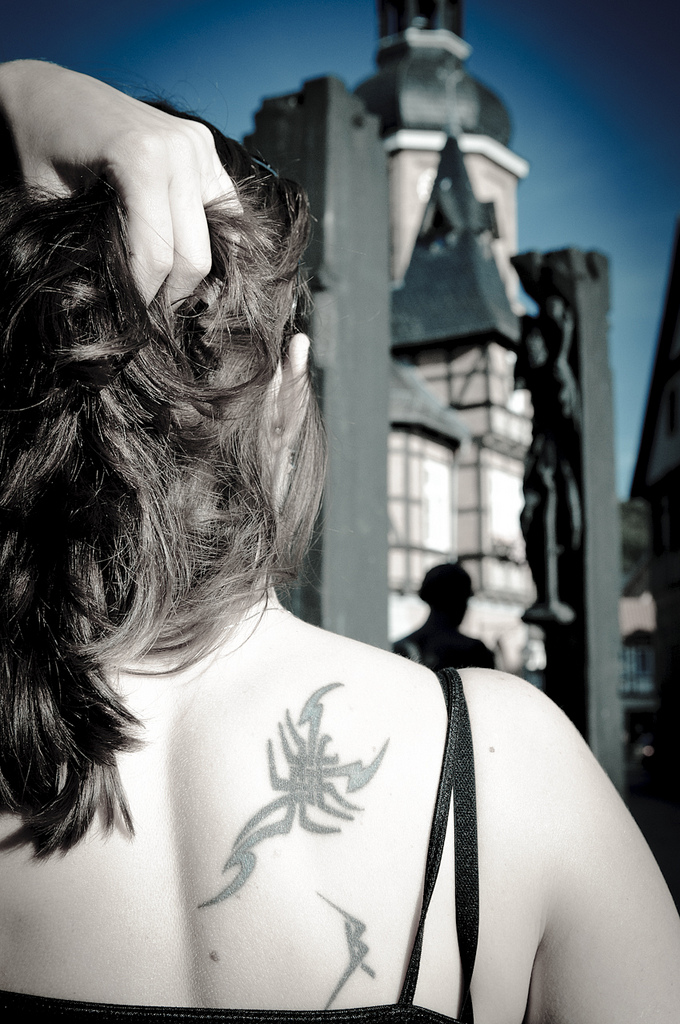 Scorpion Hip Tattoo
The hip bone is a perfect location for this deadly scorpion tattoo.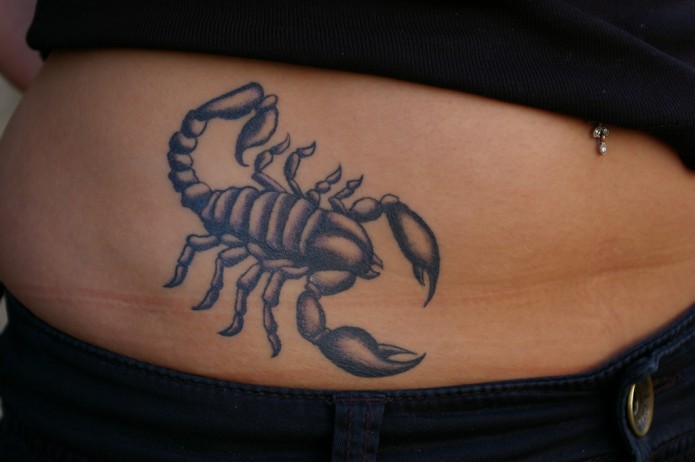 Scorpion Tattoo
This scorpion tattoo shows the lethal features of the feared scorpion.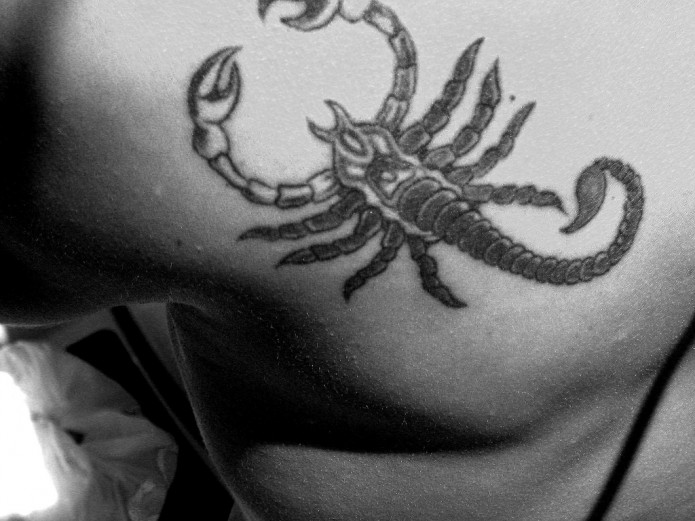 Three-Dimensional Scorpion Tattoo
The shading below the scorpion's body gives this tattoo a three-dimensional look.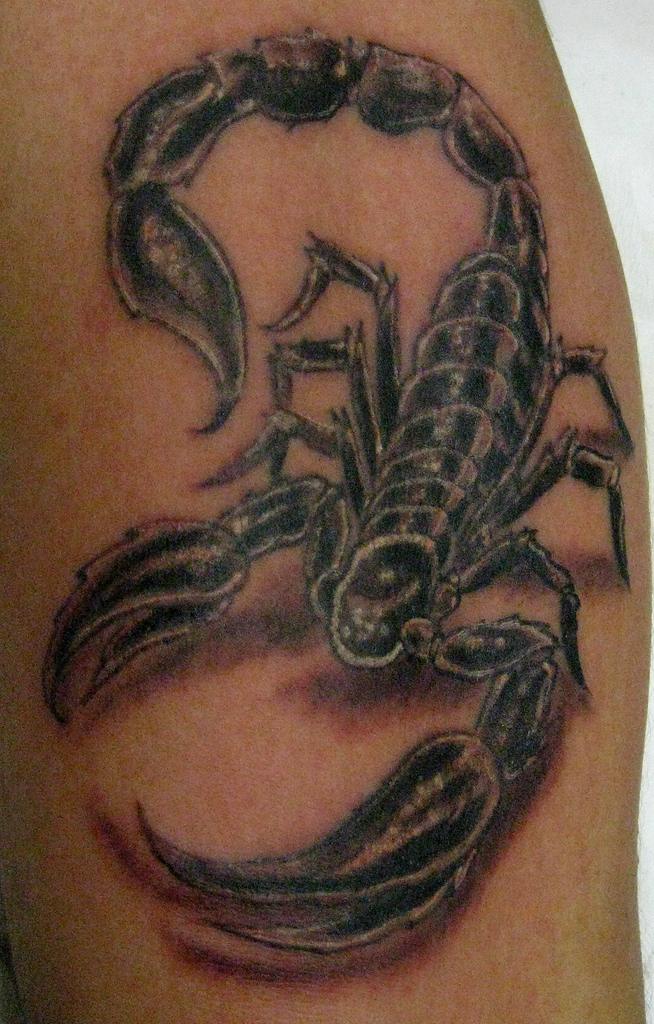 Colorful Scorpion Tattoo
Bright colors make this scorpion tattoo look especially intimidating.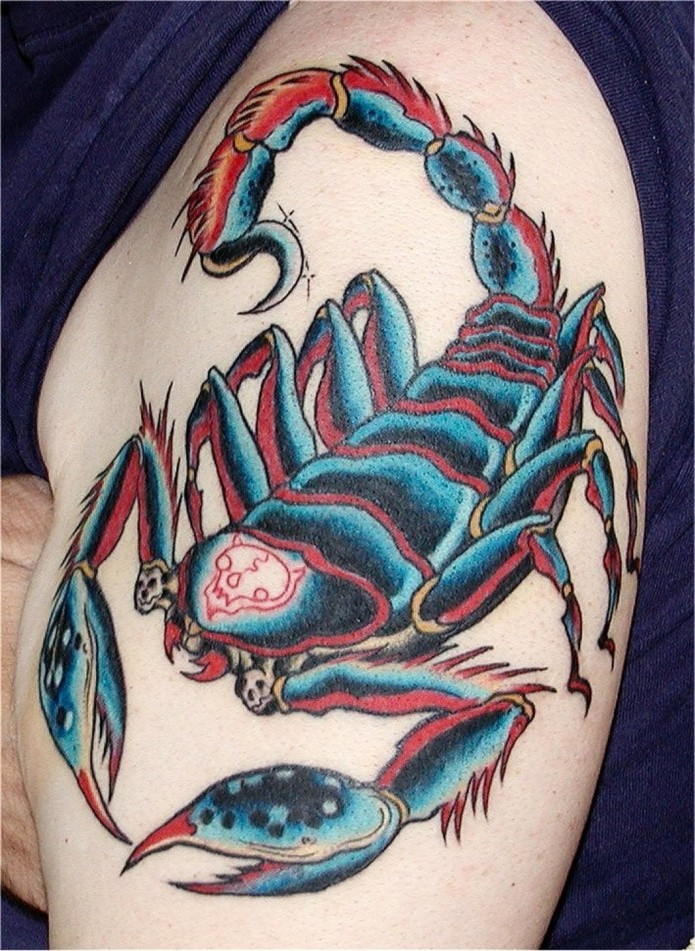 Scorpion with Rose
This black and grey scorpion tattoo is completed by a red and green rose.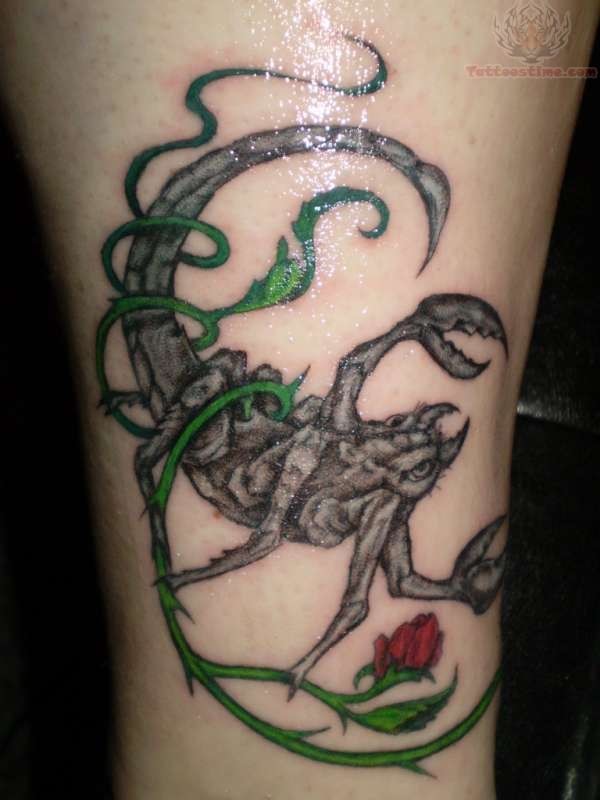 Purple Scorpion Tattoo
The purple ink of this scorpion tattoo gives it a feminine edge.
Red and Black Scorpion Tattoo
The most deadly parts of this scorpion are shaded in red ink.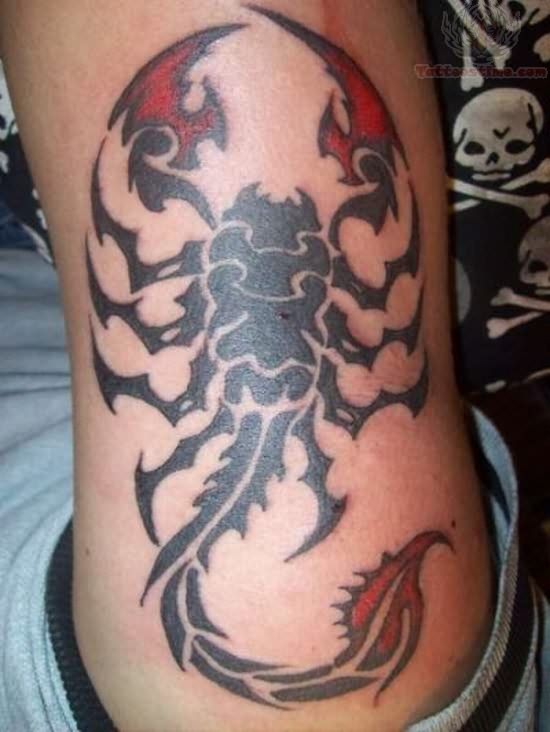 Metallic Scorpion Tattoo
This scorpion appears to be made out of metal, giving it a new and original appearance.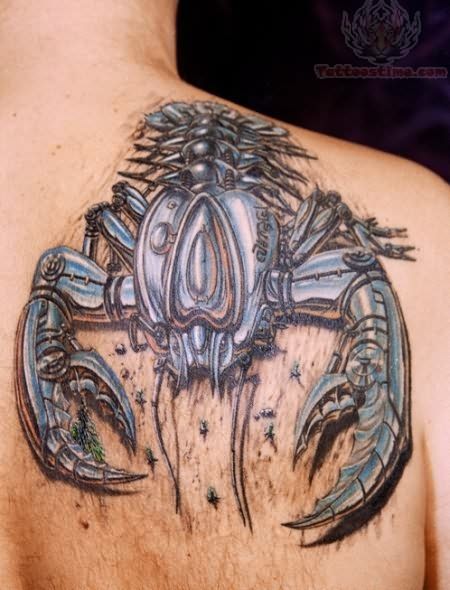 new
Black and Blue Scorpion Tattoo
Electric blue details shed new light on scorpion tattoos.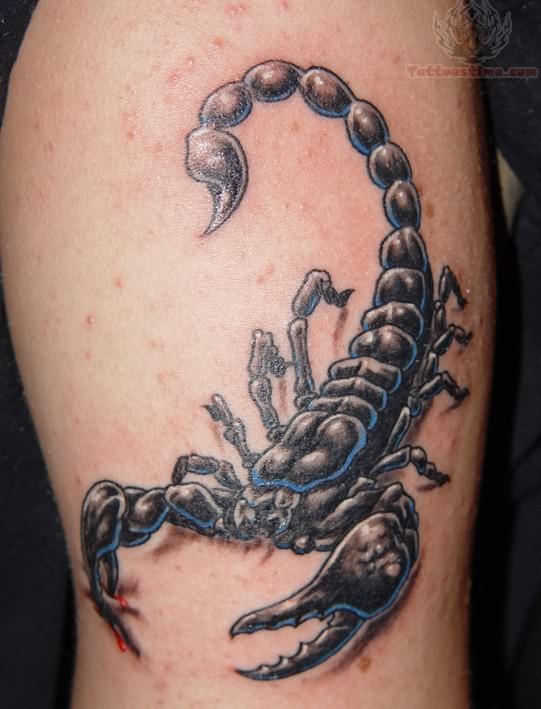 Large-Eyed Scorpion Tattoo
The eyes of this scorpion tattoo stand out from the others'.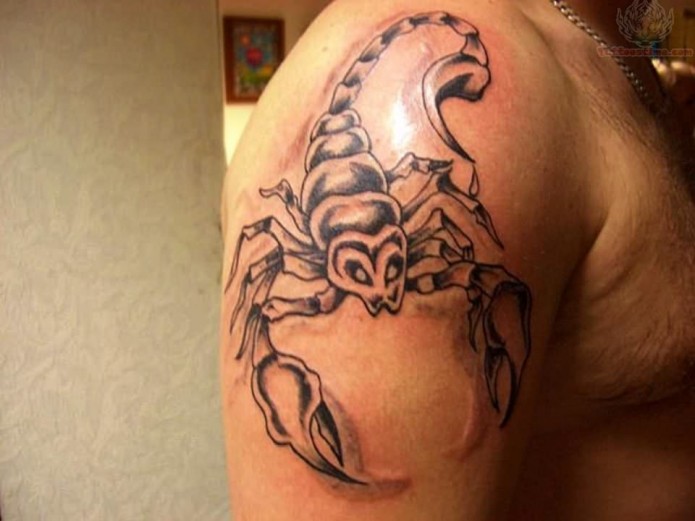 Poised to Strike Scorpion Tattoo
This scorpion tattoo could serve as an indicator about a person's personality; they could be ready to strike at a moment's notice.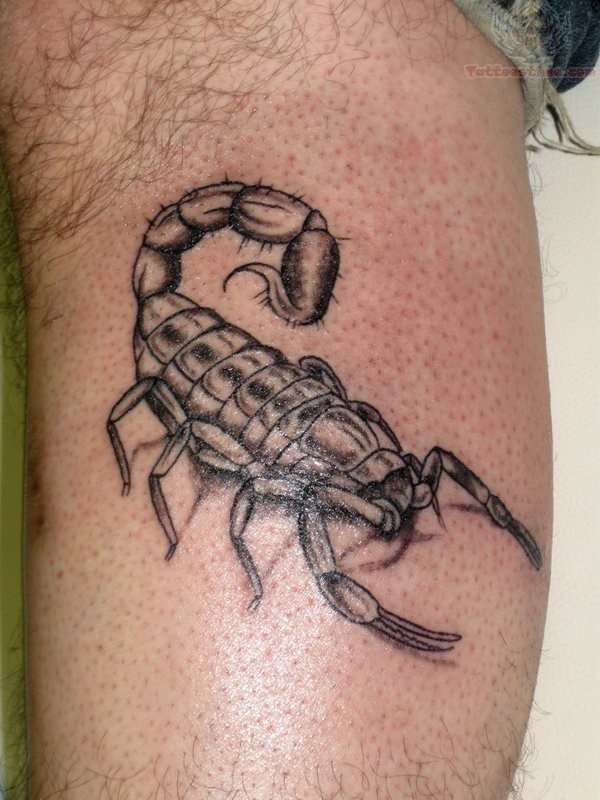 Screaming Scorpion Tattoo
This scorpion tattoo is nontraditional in the sense that it has an almost human face.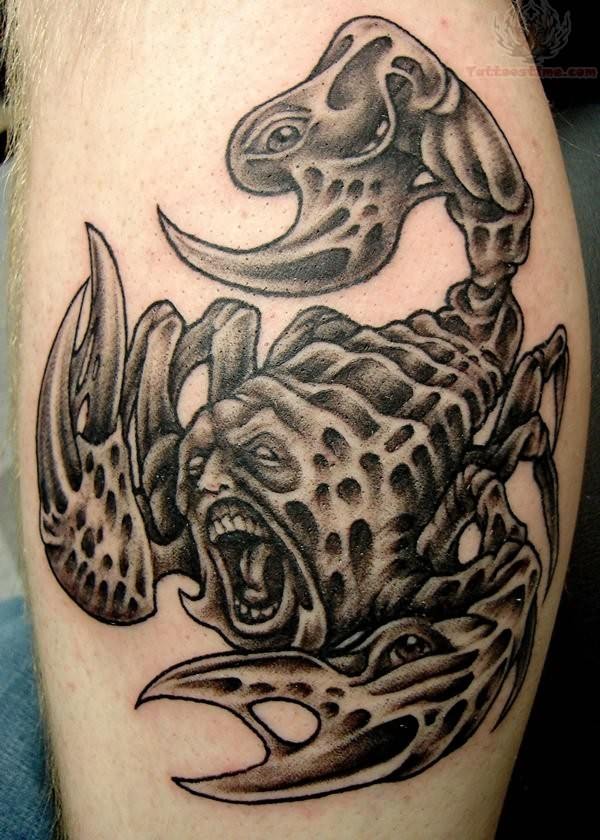 Black Scorpion Tattoo
This black scorpion tattoo is ready to strike.