Lea Michelle is an American actress, singer and author. She started her career as a child actress on Broadway. Her mainstream success came from the TV show Glee. Lea loves getting inked and she has quite a few tattoos with significant meanings.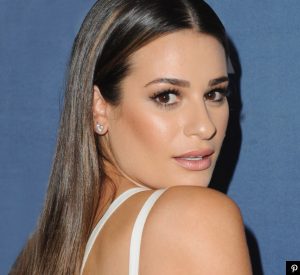 Leah Michele Tattoos for Cory Monteith
Finn tattoo on the left buttock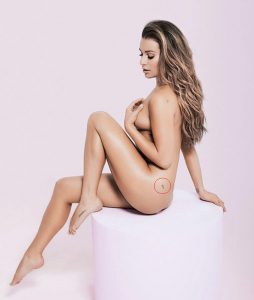 Lea Michele's third tattoo, which reads "Finn" is a tribute to her late boyfriend Cory Monteith who played the character of Finn Hudson on Glee.
Number 5 tattoo under the arm
In the memory of her late boyfriend Cory, Lea got number 5 tattooed under her arm. Cory played Finn Hudson, star quarterback for William Mckinley High School on Glee and the number on his school football jersey was 5.
"I love you more/ If you say so…" Cory's last words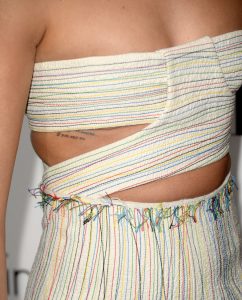 The phrase "If you say so" tattooed on Lea's rib cage apparently are the last few words Cory said to her during their final conversation.
Coffee Cup tattoo on finger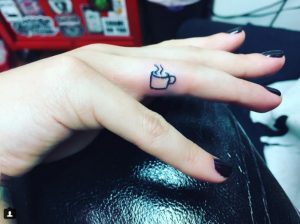 Lea got a tiny coffee cup tattoo on her finger in honor of her late grandmother. Leah's grandma gave her her very first cup of coffee when she was only 8 years.
"I Believe" wrist Tattoo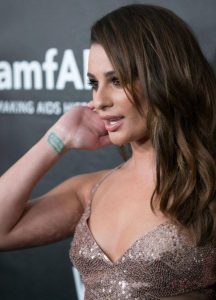 Lea has the words "I Believe" tattooed on the inside of her right wrist, a song from her Broadway musical Spring Awakening.
Butterfly tattoos on right foot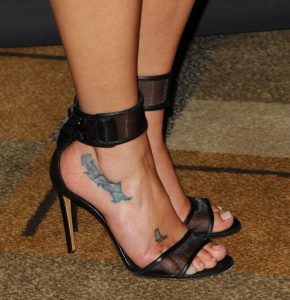 Lea has butterfly tattoos on the top of her right foot for her cousins.
"Imagine" Tattoo on left foot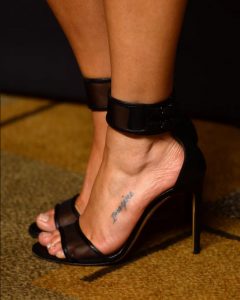 Lea has the word "Imagine" tattooed on her left foot.
Cross Tattoo and "My angel now" on left rib cage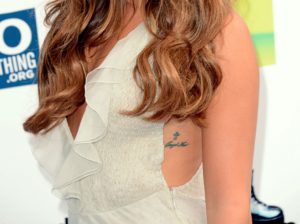 On the left side of her rib cage Lea got a tattoo of a Cross and words "My angel now" in the memory of her late grandmother.
Music notes tattoo on left shoulder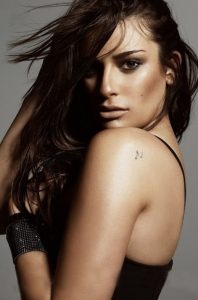 Lea has a pair of tiny music notes tattooed on her left shoulder.
"Our City Our Love…" tattoo on right foot
Lea had "Our City Our Love …" tattooed on the outside of her right foot which she later covered with butterflies.
Gold Star tattoo on left wrist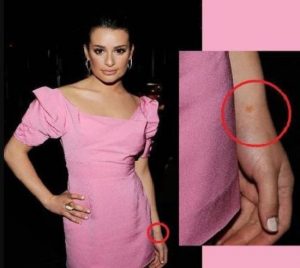 Lea has a tattoo of a gold star on her left wrist in honor of Rachel Berry.
Red heart tattoo on index finger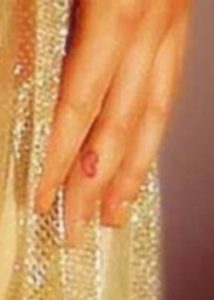 Lea had a red heart tattoo on her index finger later she got it removed.
Butterfly tattoo on back of the hip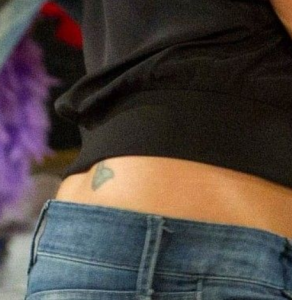 The butterfly tattoo on the back of her hip supped to be Lea's first tattoo which she got with her mother.
Bird tattoo on waist

The Bird tattoo on the left front side of her waist represents freedom.