Today, people from all walks of life can be found with ink adorning their bodies, and the styles of artwork are too numerous and unique to mention here. However, when tattoos were first introduced, at least in the United States, this was not the case. Body art was typically associated with military men and convicts, and styles of art were few and far between. For this reason, tattoos that we think of today as being "old school" have a very distinct appearance.
In recent years, there has been a surge in popularity in these vintage tattoos. For some, it is a way to pay homage to the roots of body art. For others, getting an old school tattoo is a way to connect with a piece of Americana. Others are just a fan of the more simplistic, rather than realistic, art work associated with the tattoos of the time period. Whatever the reason, vintage tattoos are a great option for body art in any day and age.
Check out some of the images below to see for yourself!
Vintage Compass Tattoo
This compass tattoo is bright and colorful, typical of old school military tattoos.
Card Game Tattoo
This tattoo is representative of the energy of a casino.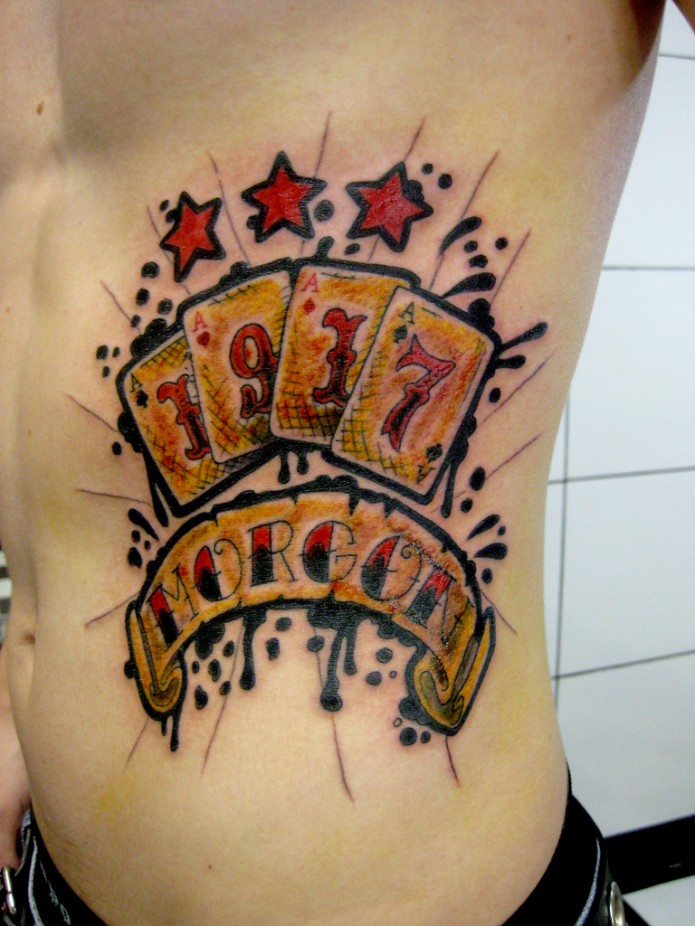 Vintage Octopus Tattoo
This brightly colored octopus has a tentacle wrapped around an old-school diamond.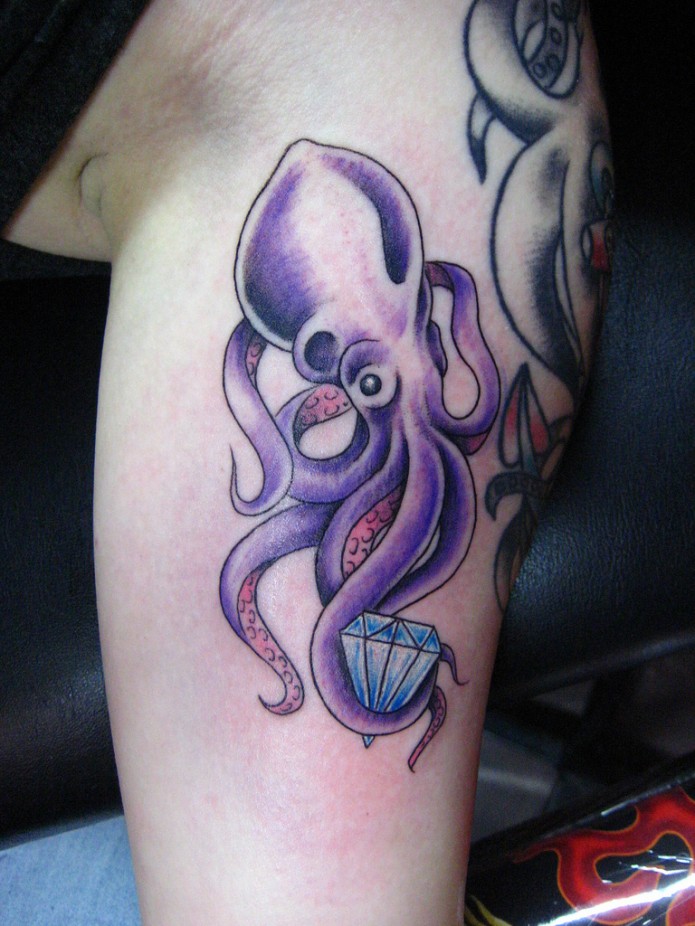 Old-School Hourglass Tattoo
An hourglass surrounded by roses makes for a great tattoo representing the passage of time.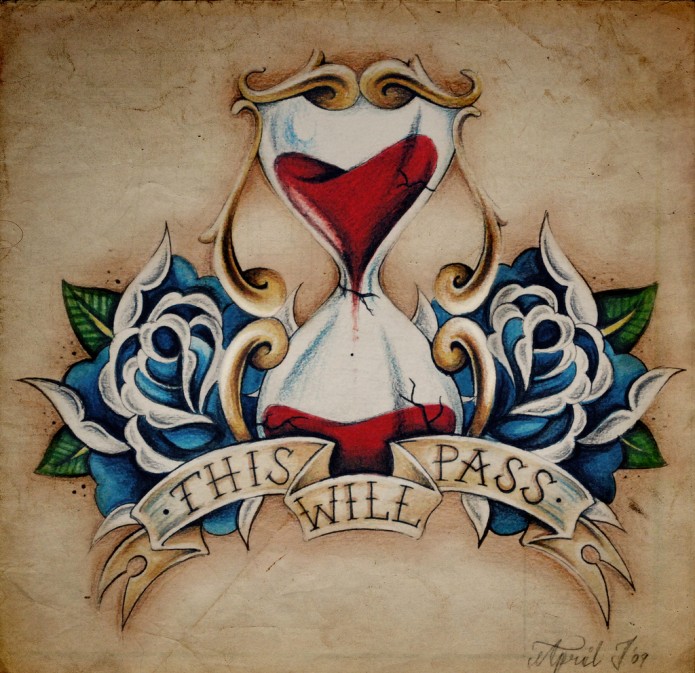 Spider Web Tattoo
This black spider web on a man's elbow is an awesome throw-back to old styles of tattoos.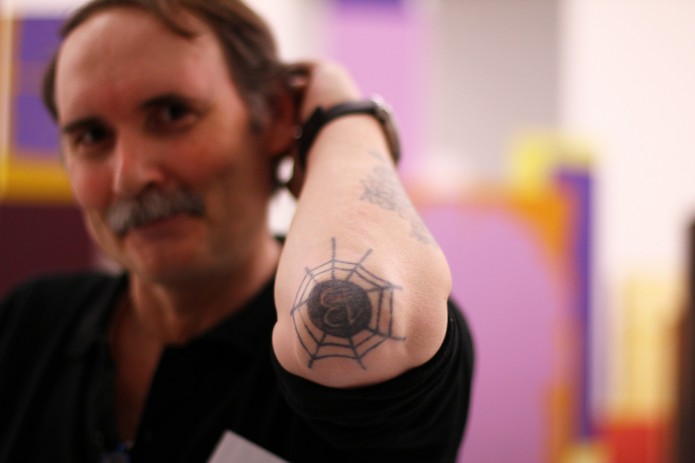 Unicycle Tattoo
This unicycle tattoo pays homage to old-school circus performers.
Intricate Designs Tattoo
This old-school tattoo uses shading and negative space to create a variety of designs.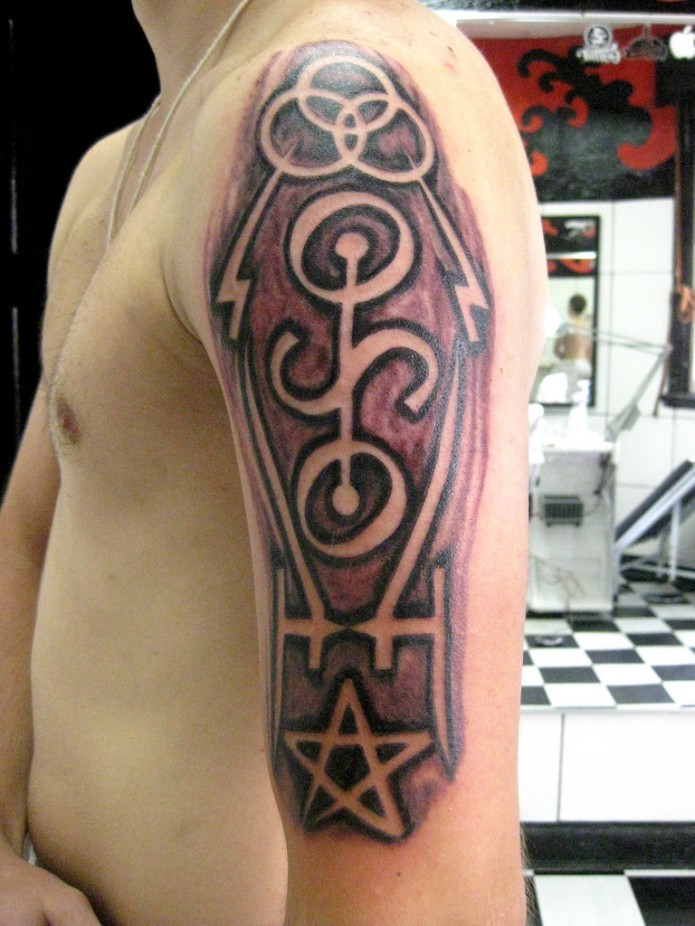 Vintage Pin-Up Tattoo
This image of a pin-up girl is how women were typically portrayed in tattoos of the past.
Pagan Tattoo
This image of a goat-woman atop a pile of skulls, coupled with a pentagram on the goat's forehead, shows that many early tattoos were considered to be far outside mainstream society.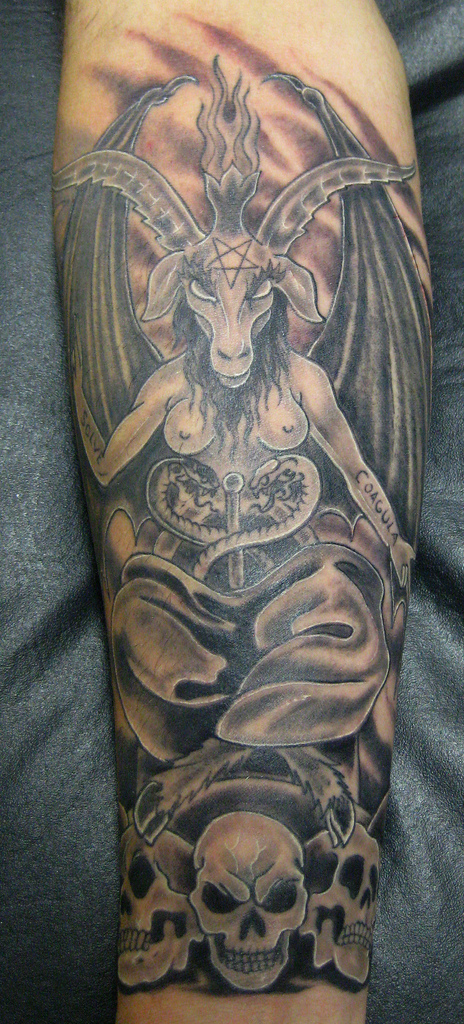 Old-School Rose Tattoo
Bright colors and black outlines give this tattoo a vintage feel.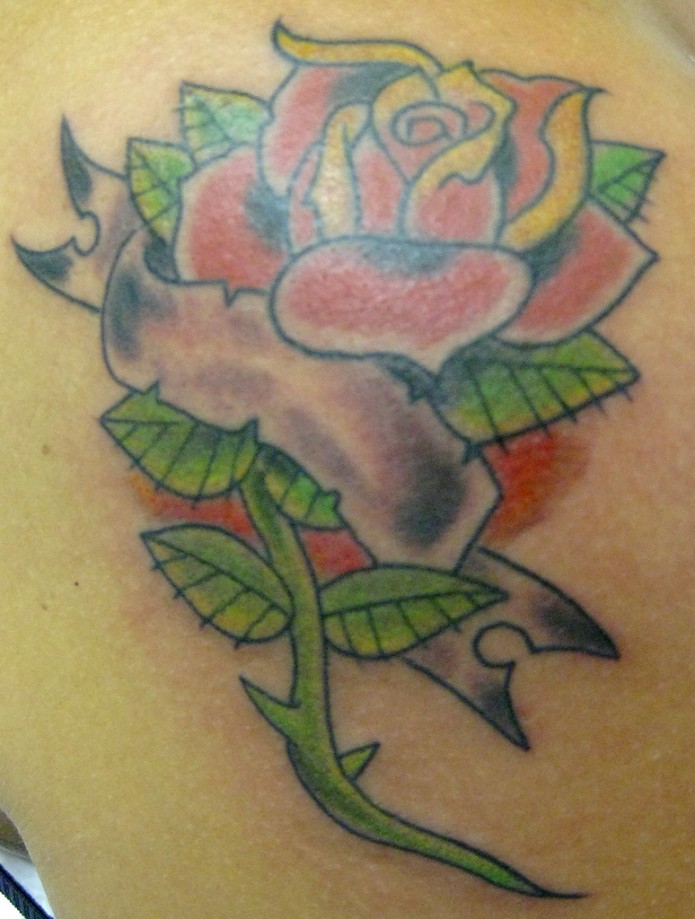 Beautiful Woman Tattoo
A main subject of old-school tattoos is beautiful women, and this tattoo is a perfect example.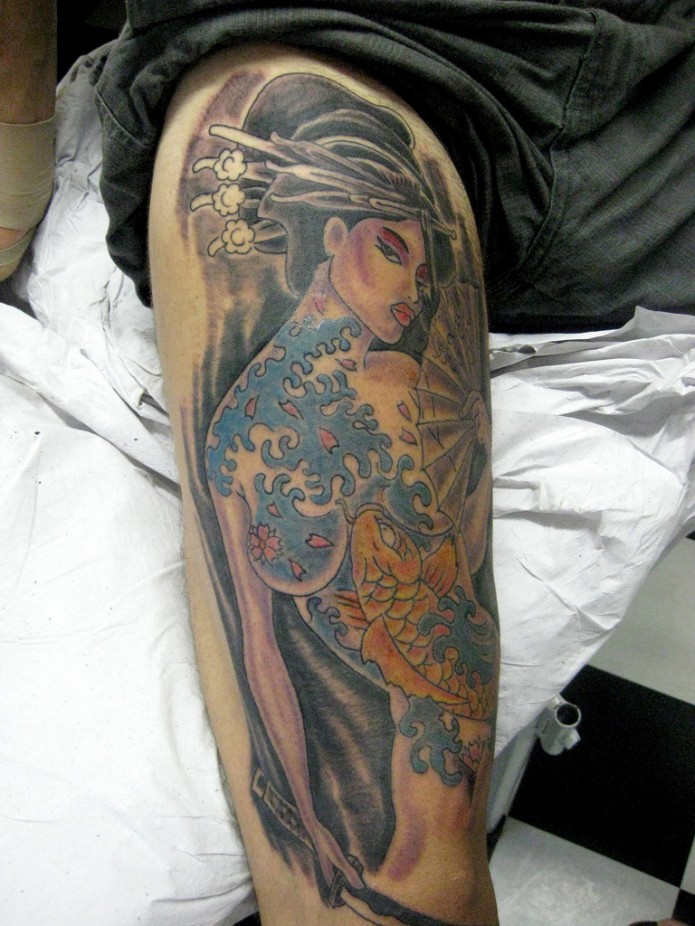 Vintage Dragon Tattoo
This dragon tattoo has a cool Asian vibe to it.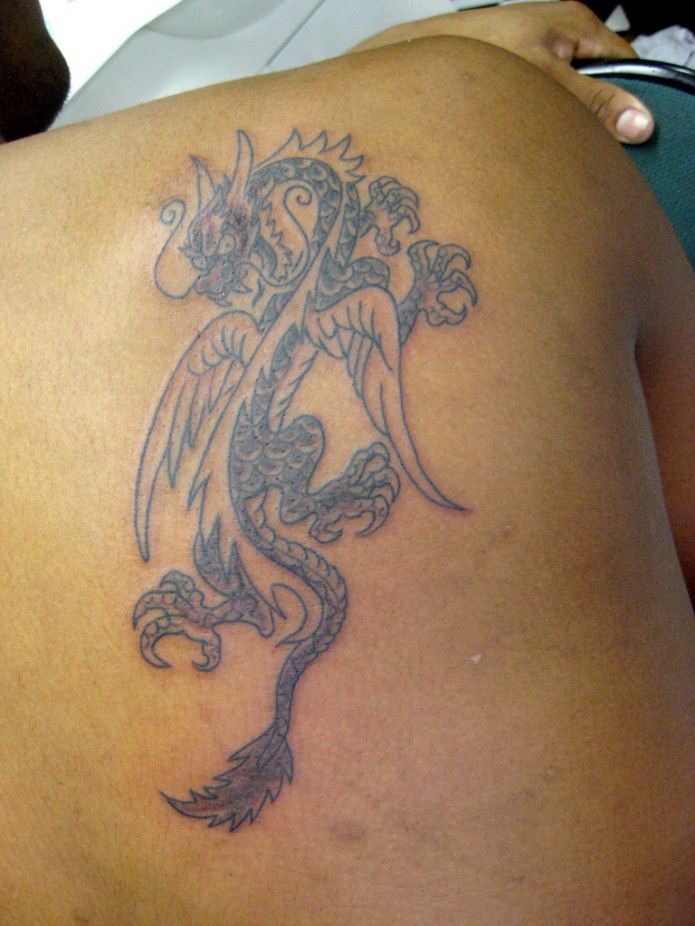 Colorful Daredevil Tattoo
This bright tattoo represents a carefree attitude and dangerous lifestyle.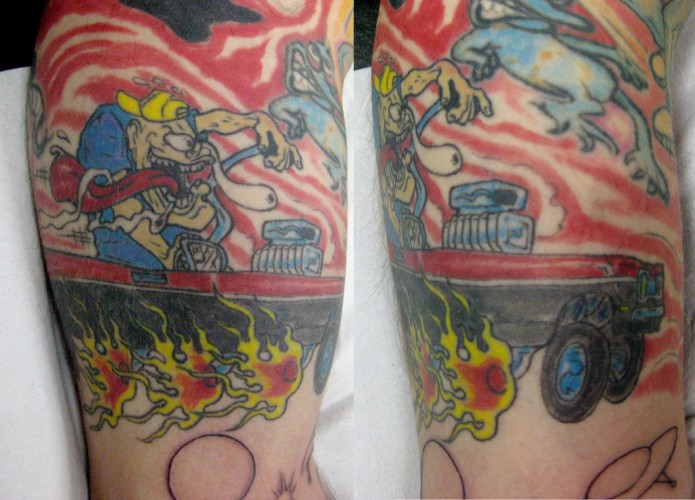 Old-School Spider Tattoo
This black spider with red accents is simple, clean, and awesome.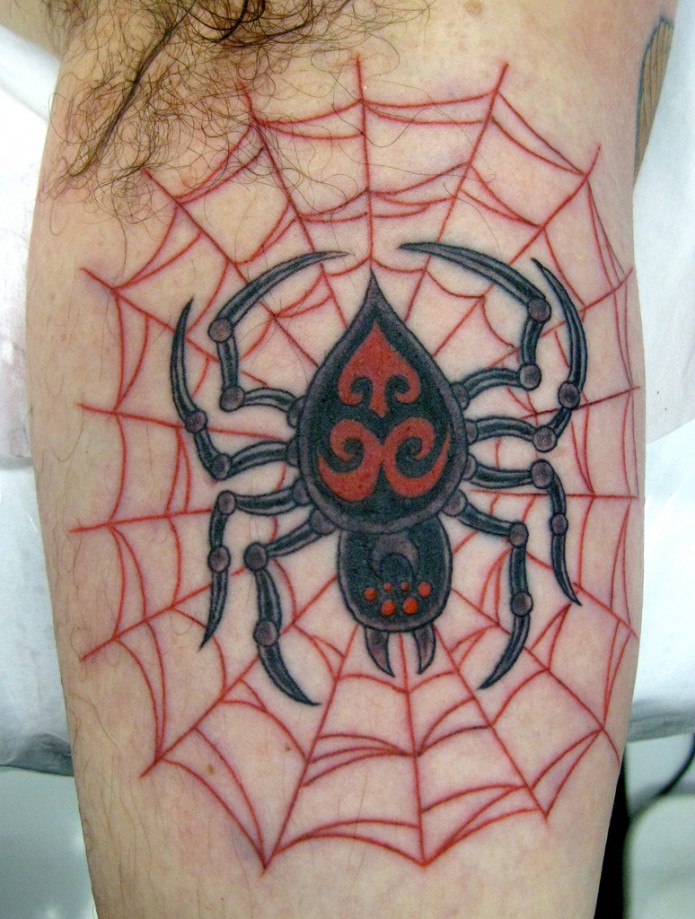 Vintage Sun and Moon Tattoo
This sun and moon tattoo is a perfect example of old-school tattoo coloring.