There are many different types of faith tattoos out there to choose from these days. Faith tattoos are generally associated your faith in God, but these very popular tattoos are inked for many different reasons also. Faith Tattoos can represent anyone's firm commitment or belief and how they live their life respecting that commitment or belief.
Many people chose tattoos with an image or even a symbol of God as a way to show everyone their close bond with God.
Faith tattoos are very popular for the meaning of faith in love to represent the unity they share with their partner. A pair of hearts touching is an example of faith and love.
Some people also have faith tattoos to remind themselves of hope.
Faith Tattoos on Wrist
Faith Tattoos on Forearm
Faith Tattoos on Various Locations
Faith Tattoo Behind the Ear
This small faith tattoo looks great behind the ear. The placement here allows you to cover it up if you can't display tattoos in your work environment.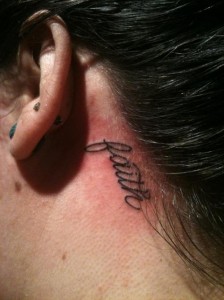 Oriental Symbol Faith Tattoo
The symbol here represents one belief in faith.
Christian Faith Tattoo
This cross made of nails in this faith tattoo looks great. It is full of symbols of this person's belief and faith in Jesus Christ. The cross, the "fish" sign, and the nails used to hold him on the cross.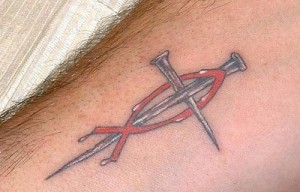 Faith Tattoo Spelled Out as Part of the Christian Fish
Small faith tattoos look good in single dark ink and have great placement options.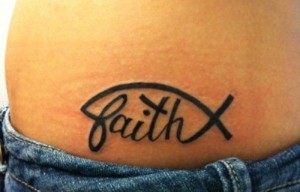 Celtic Hearts in Red – Faith in Love
Faith in love tattoos like this twin red hearts design, are very popular.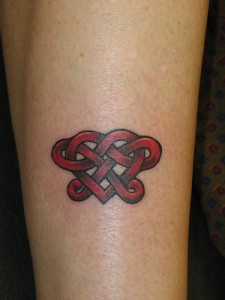 Faith Tattoo with Cross
This is a very cool faith tattoo design with very nice detail.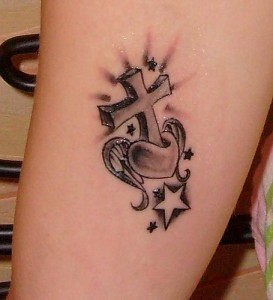 Symbolic Single Black Lines Faith Tattoo
This is a very simple design but it still makes its statement.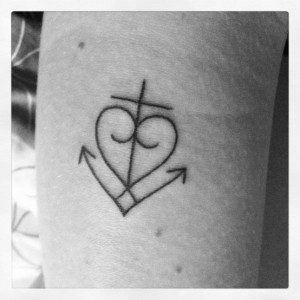 North Star, Wings and Faith Tattoo
This large piece of art work in a tribal design with the word Faith and the North Star is fantastic!
Tribal Cross Faith Tattoo
This is a very cool arm faith tattoo inked in the bold tribal art forum.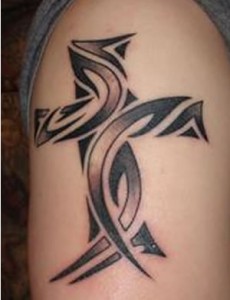 Hope and Faith Tattoos Inner Wrist Placement
Very nice hope and faith tattoos with great placement above the palms on each hand for a single or dual meaning.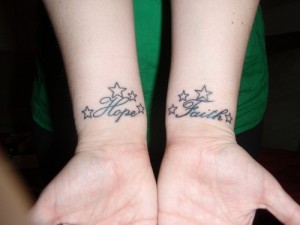 Celtic Cross Faith Tattoo
After seeing this highly detailed Celtic cross, you can see why they are so popular.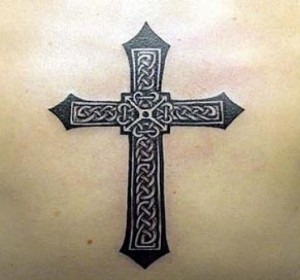 Faith Tattoo in Nice Font
This is one more example of a simple and very good looking way to show off your faith.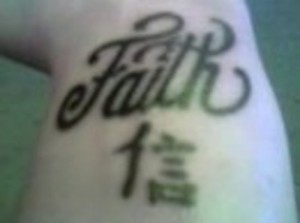 Celtic Cross and Sacred Hearth Faith Tattoo
This is a very nice Celtic cross faith tattoo. The hands holding the heart add a nice touch.
Cross and Wings Faith Tattoo
This large scale cross with wings tattooed across the upper back makes for a great faith tattoo!