Christianity is by far one of the most popular and widely-practiced religions in the entire world. Its influence is obvious in governments, cultures, and coinage throughout many different countries. It is no surprise that with such a large number of followers, Christian-inspired tattoos are very common as a way for Christians to have a physical manifestation of their faith displayed proudly on their bodies. The types of Christian tattoos are highly varied and depend entirely on the person who gets it. Some people choose to get a symbol such as a cross or praying hands. Others choose a much more literal image, such as Jesus Christ being crucified. Whatever the image, the purpose is generally the same; to remind themselves of the love of their Lord and Savior, and to help spread the word of God.
If you are a Christian considering getting one or more christian tattoos in honor of your faith, check out some of these inspiring photographs!
Resurrected Jesus Tattoo
The halo of light behind Jesus' head is a reminder of the kingdom of heaven.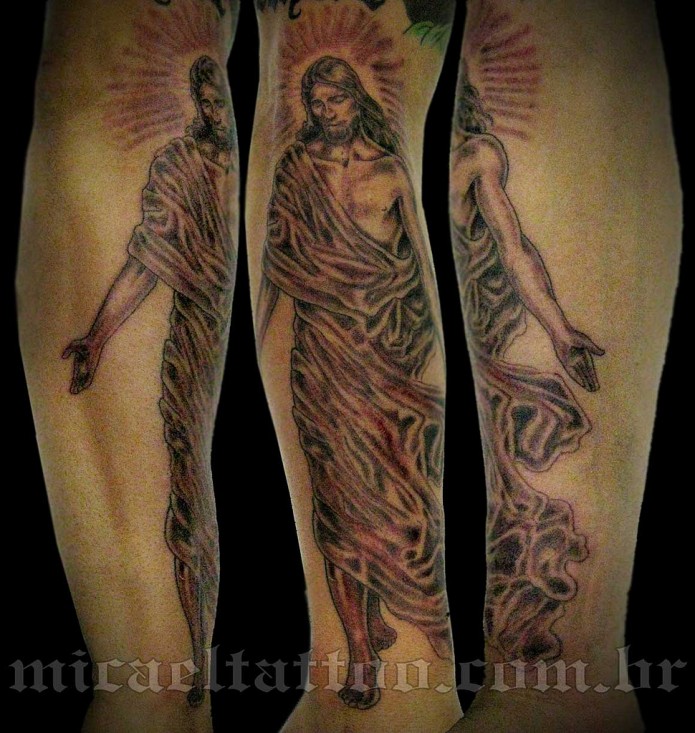 Jesus' Face Tattoo
Jesus' face is tattooed on a man's back, perhaps as a sign of protection.
Mixed Religion Tattoo
The Star of David and the Cross sit side by side.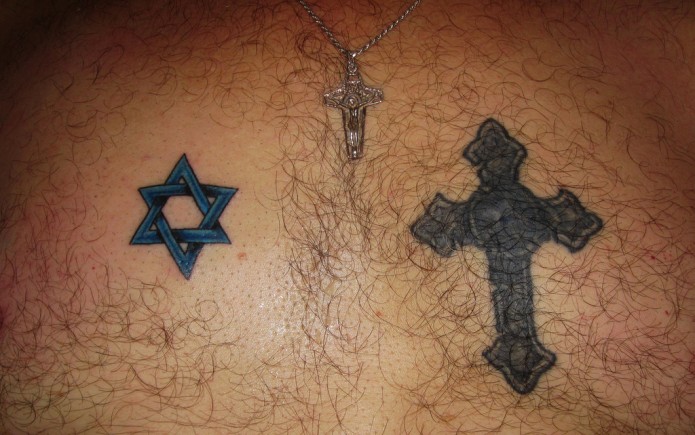 Christian Scene Tattoo
Praying hands, a cross, and a rising sun serve as a reminder of the resurrection.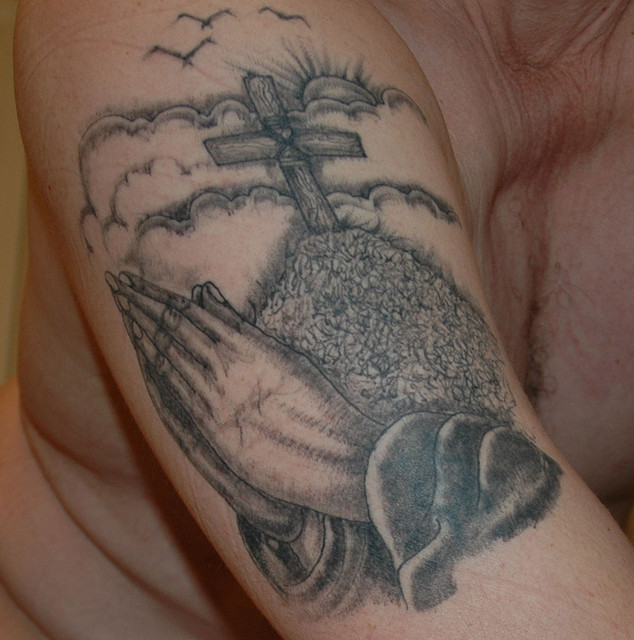 Small Cross Tattoo on Hand
This small cross tattoo would be visible every time the person prayed.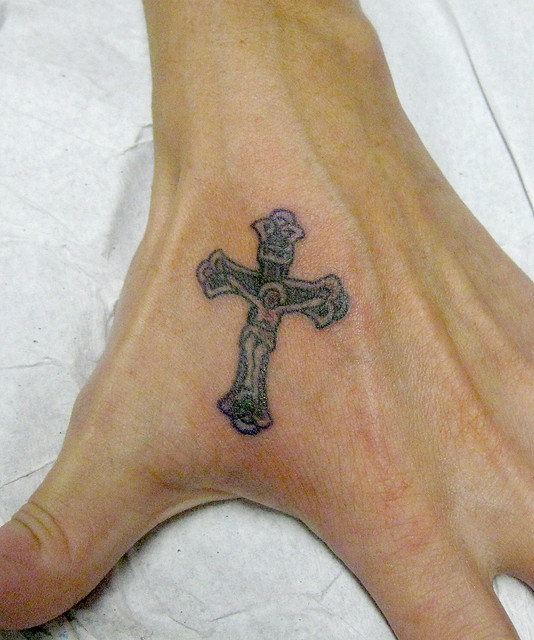 Christian Woman Tattoo
This tattoo represents a faithful female follower of Jesus.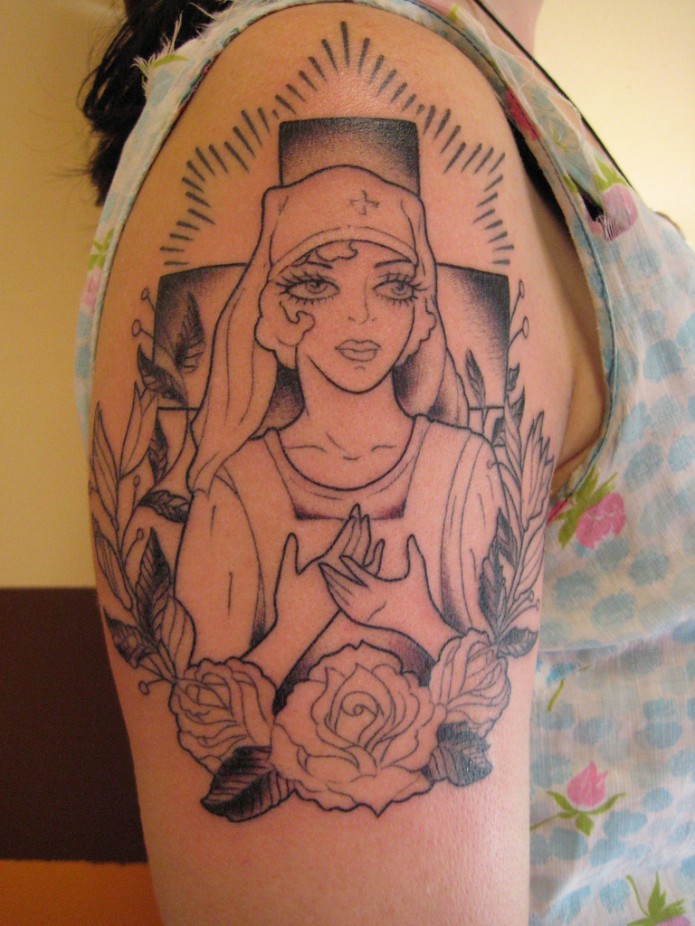 Knotted Cross Tattoo
This cross tattoo has intricate knot designs inside of it.
Crucifixion Tattoo
This emotional image is a reminder of the trials Jesus went through.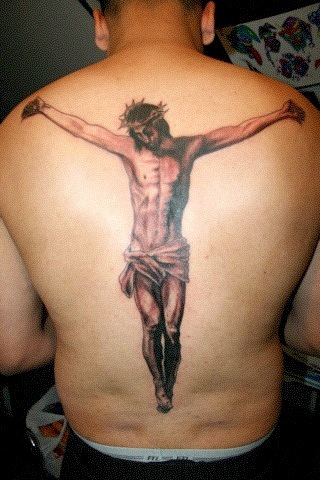 Cross Tattoo
This cross tattoo is a reminder of the Savior.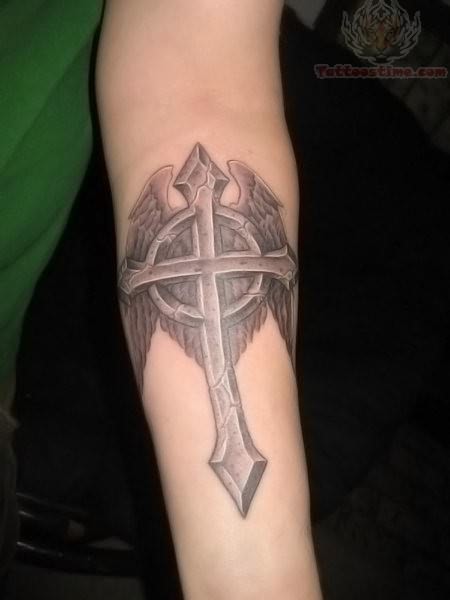 Virgin Mary Tattoo
This beautiful and realistic portrait is a tribute to the Virgin Mary.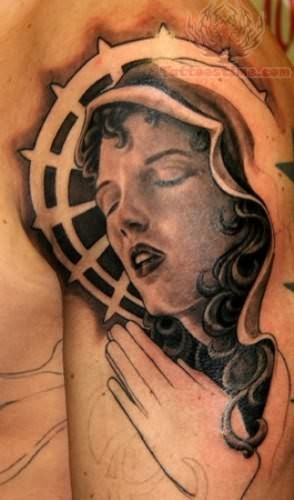 Crown of Thorns Tattoo
This tattoo shows Jesus in his crown of thorns.
 Bible Verse Tattoo
Isaiah 40:31 says:
but those who hope in the Lord
will renew their strength.
They will soar on wings like eagles;
they will run and not grow weary,
they will walk and not be faint.
 Jesus and Woman Tattoo
This tattoo shows Jesus' willingness to help others in need.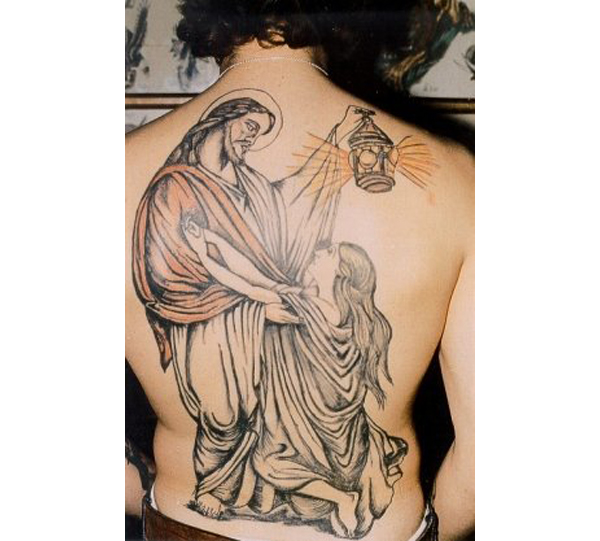 Crucified Jesus Tattoo
This image of Jesus on the cross is a reminder of the sacrifices He made.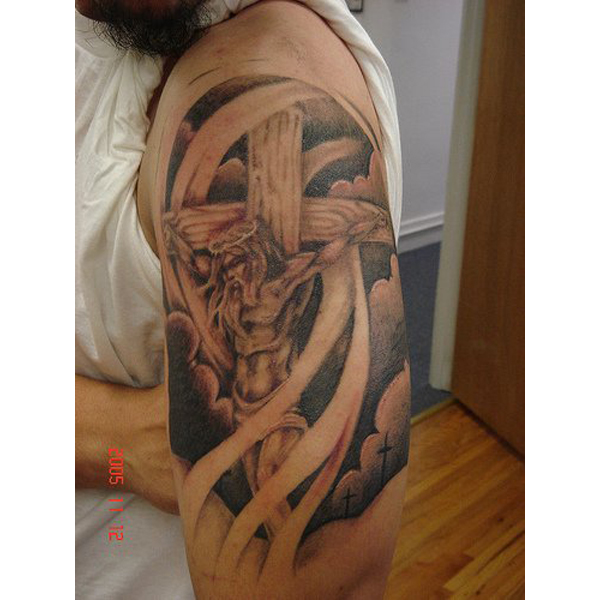 Bleeding Jesus Neck Tattoo
This lifelike tattoo of a crucified Jesus is placed prominently on a man's neck.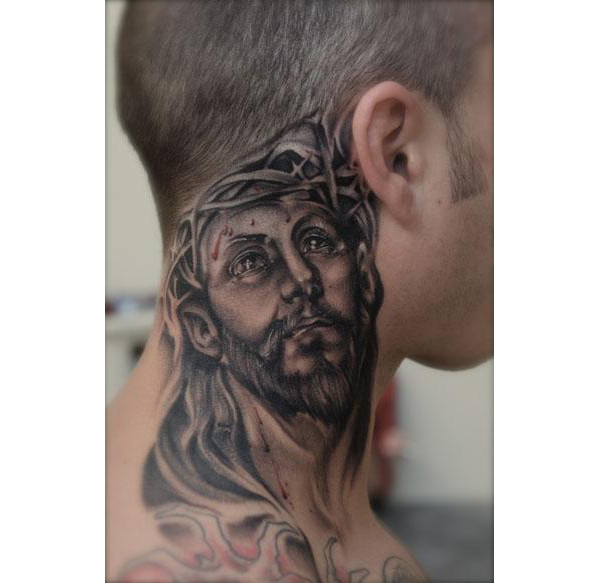 Praying Hands Tattoo
This tattoo of praying hands is a reminder for Christians to thank God for what they have.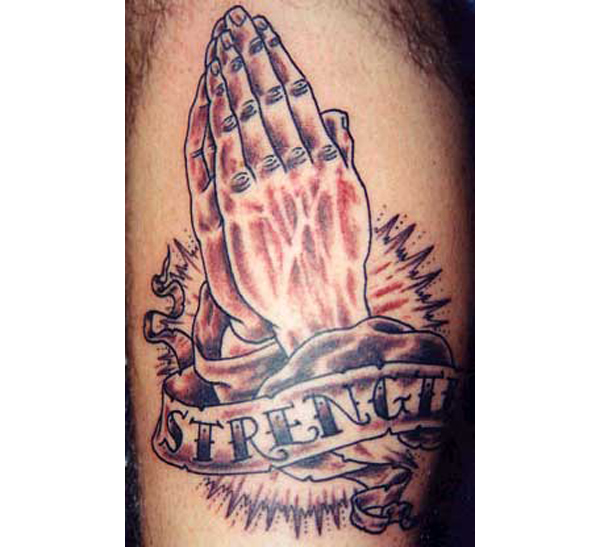 Christian Reaching Hands Tattoo
This tattoo is an extreme close-up of of a famous painting that depicts God reaching out to Adam.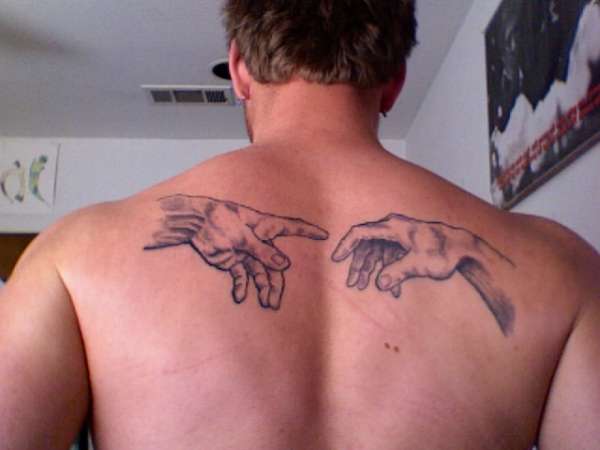 Death and Resurrection Tattoo
This tattoo pays tribute to the death and resurrection of Jesus Christ.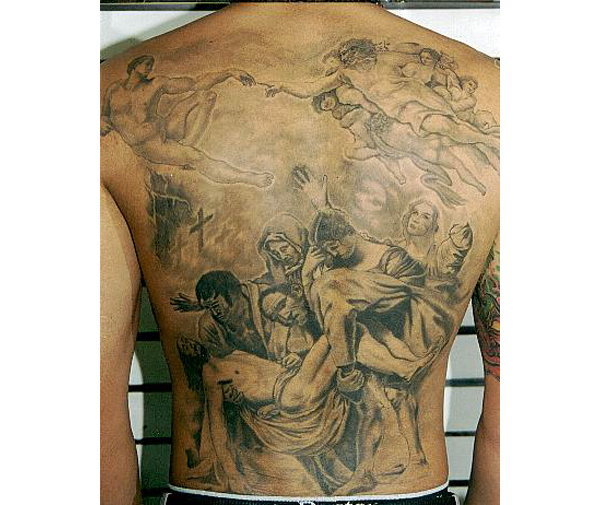 Jesus Saves Tattoo
Over a scene of a warrior in battle with the devil, this tattoo reminds people that "Jesus Saves."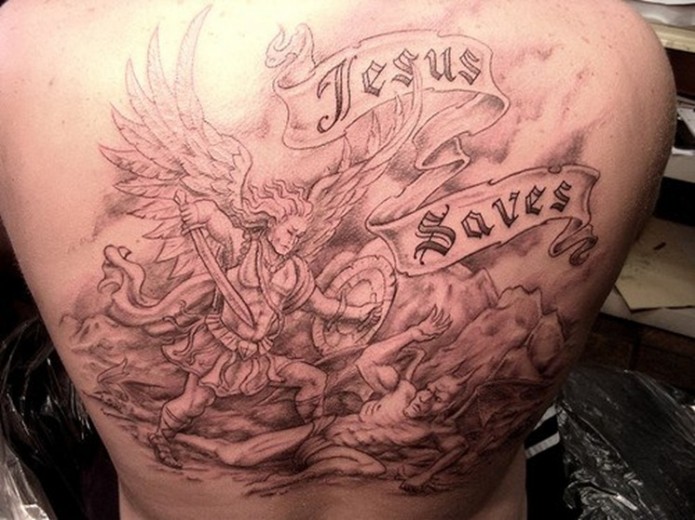 Winged Cross Tattoo
This tattoo is a reminder that Jesus died on the cross to bring sinners to heaven.