Before we delve into images of some amazing Jesus tattoos & designs let's talk a bit about Christianity and Jesus himself.
Christianity is one of the most popular religions in the world, and it is definitely the most practiced faith in Western cultures. As the central figure in Christianity, Jesus Christ is of vital importance to every Christian's life. Christians believe that Jesus, the son of God, was sent to earth to spread the word of God and ultimately die for the sins of mankind. Because of this sacrifice, Christians believe that anyone who accepts Jesus Christ as their Lord and Savior may live eternal life in heaven and be cleansed of their sins.
In honor of this sacrifice, many Christians choose to get an image of Jesus tattooed onto their bodies as a reminder of their faith. If you are a Christian looking to get a Jesus tattoo design, here are some great examples to look at for inspiration!
Resurrected Jesus Tattoo
This Jesus tattoo with a halo of light around his head indicates that he has risen from the dead.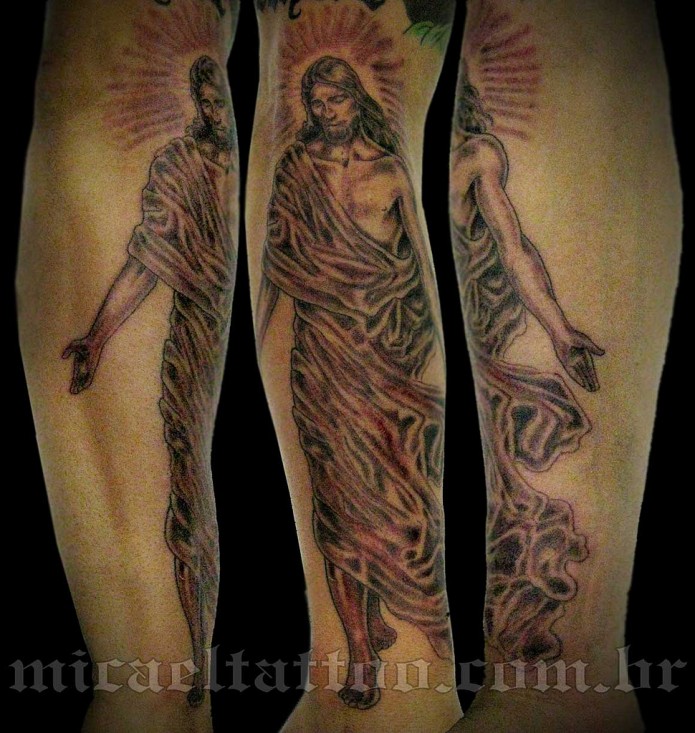 Crucified Jesus Tattoo
This design of Jesus as he was hung on the cross is a powerful reminder of faith and love.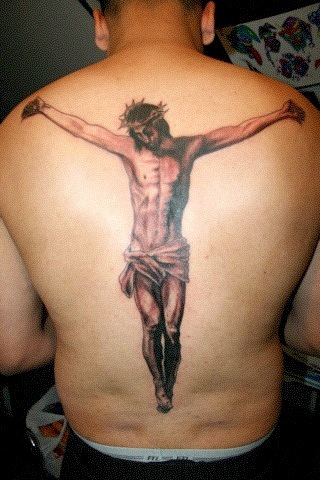 Jesus with Crown of Thorns
This tattoo of Jesus with a crown of thorns shows the sacrifice he made for humanity.
Hooded Jesus Tattoo
This tattoo shows the face of Jesus Christ.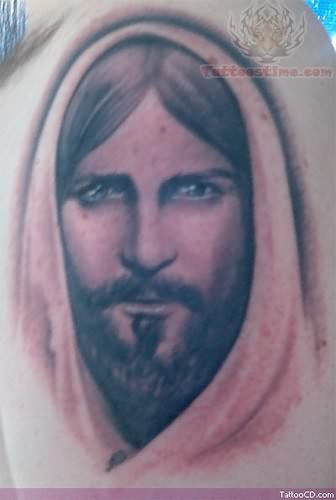 Jesus with Thorns
This tattoo shows Jesus with a crown of thorns, a reminder of what the savior endured.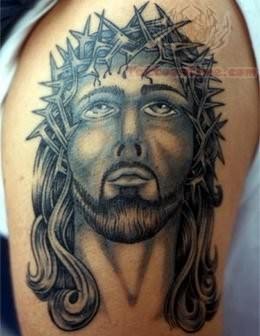 Bleeding Jesus Tattoo
This tattoo shows a bloody, beaten Jesus taking on the sins of mankind.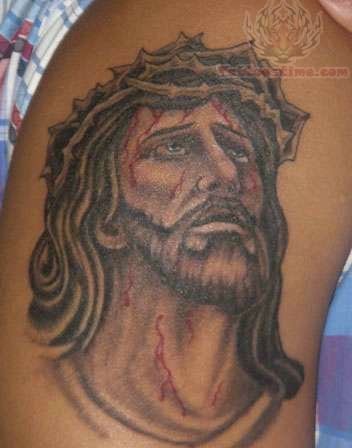 Colorful Jesus Tattoo
This brightly colored tattoo depicts Jesus Christ with a halo of light.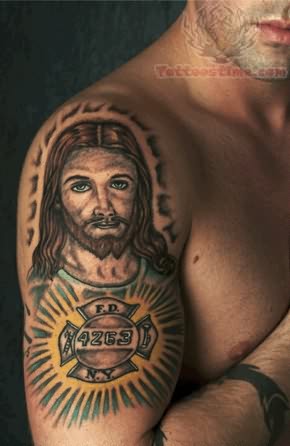 Weeping Jesus Tattoo
In this image, Jesus sheds a tear during his crucifixion.
Suffering Jesus Tattoo
This emotional tattoo shows the suffering that Jesus endured to save the sinners.
 Jesus and Mary Tattoo
This tattoo shows not only Jesus in his crown of thorns, but also the Virgin Mary.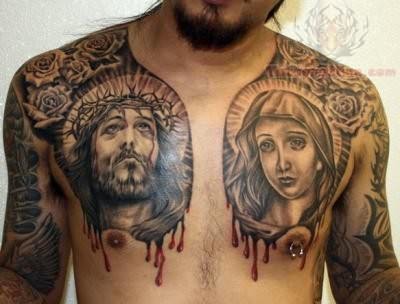 Peaceful Jesus Tattoo
In this tattoo, the Savior looks up into the light and appears at peace.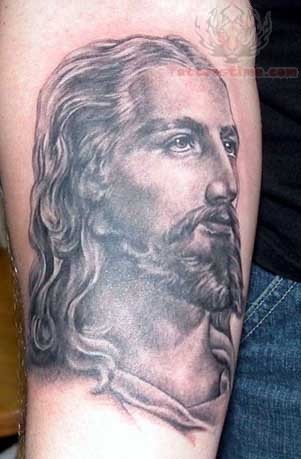 Jesus During His Crucifixion
Wearing a  crown of thorns, blood drips down Jesus' face in this emotional tattoo.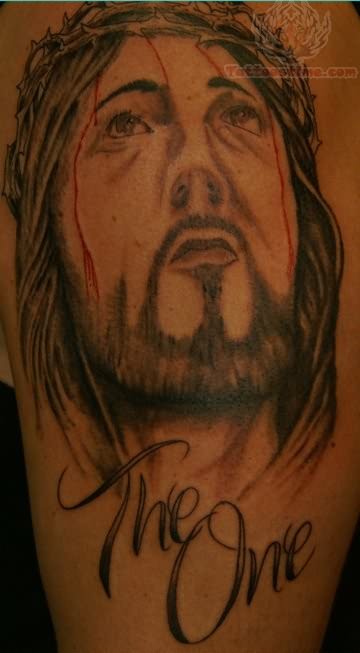 Radiant Jesus Tattoo
This tattoo of Jesus is on a brightly colored background, representing the Kingdom of Heaven.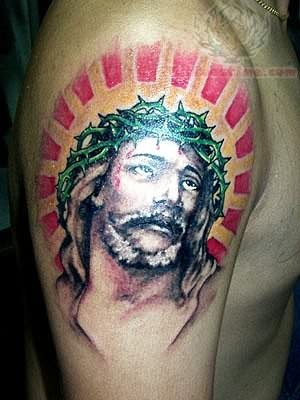 Praying Jesus Tattoo
This image of a praying Jesus is accompanied by the words "Always By Your Side," a reminder that Jesus is always with you.
Jesus in the Clouds
This tattoo of Jesus in the clouds is a reminder of the promise of heaven.