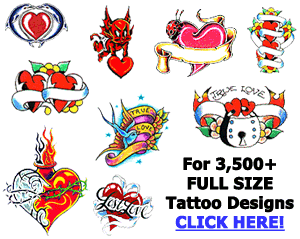 Sister tattoos are a great way to express your love, hope and joy that the two of you share. The bond between sisters can be a very strong one. Some sisters say they can communicate together without even talking.  Sister tattoos can have many different meanings; some of them are inked with a general meaning like a heart that sends a message of love, but others like a butterfly can make you think a bit more. As with any tattoo design, sister tattoos will need some exploration to find the right items or designs to be tattooed that will forever, no matter how crazy and complicated life is, remind you of your life long bond. Here are a few ideas for sister tattoos; butterfly, Celtic knot and opposites.
Types of Sister Tattoos
Sister tattoos with a butterfly have a great message to give; they show how your love has changed and grown over time. Just as a butterfly grows and changes from a tiny caterpillar; so does your love grow as children to adulthood.  Try a butterfly sitting on a wide leaf with its wings spread open. These sister tattoos designs will need personal items added to finish them off.
Sister tattoos in Celtic knots – Just the design of the Celtic knot with its interlocking and tightly woven never ending pattern, sums up a sisters bond very well. Try Celtic knot patterns in a band design. In the middle of the two Celtic bands every 3 to 4 inches, a small north star to help keep you in touch with your sister in your busy life.
Sister tattoos for opposites are great sister tattoos.  Even though sisters may not have many day to day things in common, there are still many sister tattoos to ink to show your close bond. Try tattooing a Yin Yang symbol with one half on each of you. The star and moon on both of you will work great here also. On the funny side you may find the coyote and the roadrunner sums up your sister bond with a laugh.
Coloring, Sizing and Placement of Sister Tattoos
Coloring for sister tattoos – Colors for butterflies are reds, yellow, blue, green, purple or a combination of them. Celtic knots most often are in green but that is up to you. The Yin Yang is black & white but any personal color choice here will do. The star & moon; white and grey or blue, white, yellow; purple and orange will look good also. Coyote & Roadrunner have brown, grey, white and black colors in them. Have fun with the colors, your imagination is your only limit.
Sizing and placement – The entire list of sister tattoos will look great in any size. Small sister tattoos work well on the neck, upper chest, hands and ankle. The larger size sister tattoos will look great on the upper shoulder, forearm, waist, thigh, and leg. The Celtic knot works well in an armband and even a leg band. Take some time to talk over more possibilities and additional design patterns with your tattoo artist and look over all of the galleries to help get your creativity moving freely.