Orchid tattoos have become increasingly popular due to their natural beauty and symbolic meanings. Orchids have long been a symbol of beauty, grace, and elegance. The orchid flower is one of the most diverse and widespread flowers in the world, with over 25,000 species and countless hybrids. People admire them for their elegance, delicate beauty, and unique shapes and colours. These exquisite flowers have captivated people's imaginations for centuries, inspiring everything from poetry to art.
Orchids have a rich history in many cultures and often symbolize love, beauty, strength, and wisdom. There are various colours of Orchids, each with its symbolic meaning.
Whether you choose a simple, minimalist design or an intricate and detailed piece, an Orchid tattoo can be a beautiful way to express yourself and showcase your appreciation for nature's beauty. With endless possibilities and variations, an Orchid tattoo is a timeless piece that will make a lasting impression.
In this blog, we'll explore various Orchid tattoo designs, ideas, and their meanings. So, if you're considering getting an Orchid tattoo or want to learn more about this beautiful body art, read on!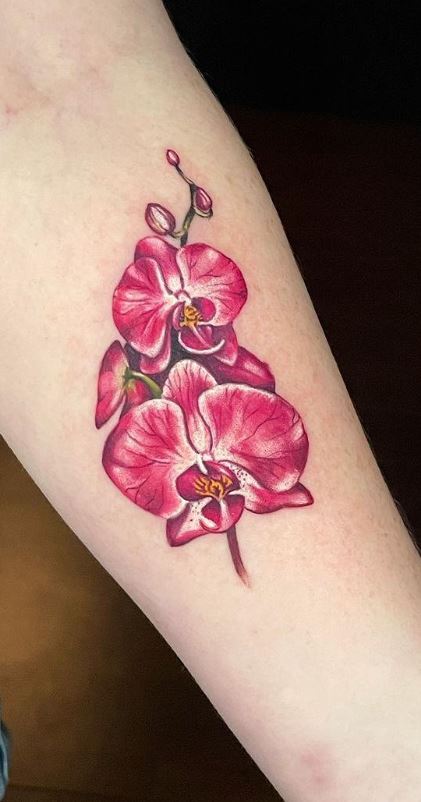 Significance of Orchids in Different Cultures
Orchids have been highly valued and revered in various cultures worldwide for centuries. Here are some examples of the significance of orchids in different cultures:
Ancient Greece: The ancient Greeks believed that orchids were a symbol of virility and fertility. They associated the flower with the god of love and beauty, Aphrodite, and used it in love potions.
China: For over a thousand years, Chinese culture has considered orchids as a symbol of nobility, friendship, and refinement. Traditional Chinese paintings often depict them, and people give them as gifts to express admiration and respect.
Japan: Orchids have been an essential part of Japanese culture for centuries. You will see them in traditional Japanese art forms such as ikebana (flower arrangement) and bonsai. In Japan, the orchid symbolizes good luck and prosperity.
Aztec culture: In Aztec culture, orchids symbolize strength, power, and warrior spirit. People used Orchids in rituals to give strength and courage to warriors before battle.
Victorian era: During the Victorian period in Europe, orchids symbolized luxury, refinement, and exoticism. Wealthy collectors would go to great lengths to acquire rare and exotic orchids worldwide, and they were considered a status symbol.
Overall, orchids have played a significant role in many cultures throughout history. People valued them for their beauty, symbolism, and medicinal properties and used in art, religion, and folklore.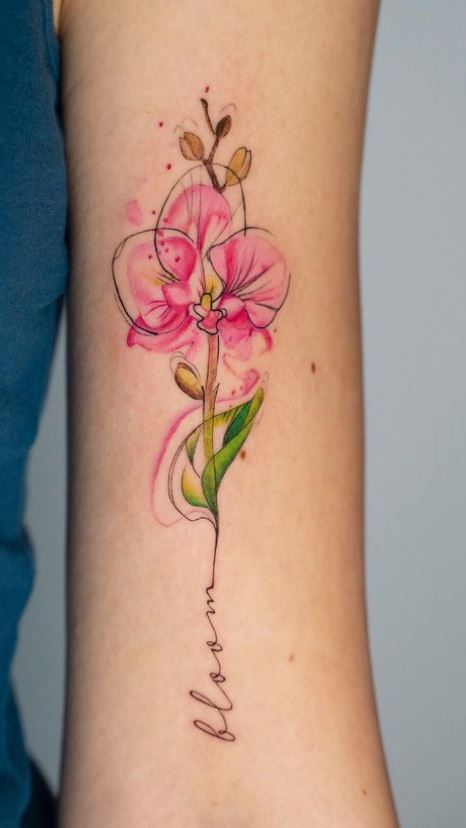 Meanings of Orchid Tattoos
Orchid tattoos can hold a variety of meanings depending on the individual's interpretation and cultural context. Here are some common meanings of orchid tattoos:
Beauty and Elegance: Orchids are symbols of beauty, grace, and elegance. They have a delicate and intricate appearance, making them a popular choice for those who appreciate aesthetics.
Love and Affection: In some cultures, orchids represent love and affection. People give them as gifts to express romantic feelings or admiration for someone.
Strength and Resilience: Orchids are known for their resilience and ability to adapt to different environments. They can represent strength and endurance, especially in the face of challenges.
Spirituality and Wisdom: In some cultures, orchids are also associated with spirituality and wisdom. They can symbolize enlightenment, inner strength, and personal growth.
Sexuality and Sensuality: Due to their delicate and alluring appearance, orchids can represent sexuality and sensuality. They often symbolize femininity and sexuality.
Overall, orchid tattoos can hold a wide range of meanings depending on the individual's interpretation and cultural background. They offer a beautiful and meaningful way to express one's personality, values, and beliefs through body art.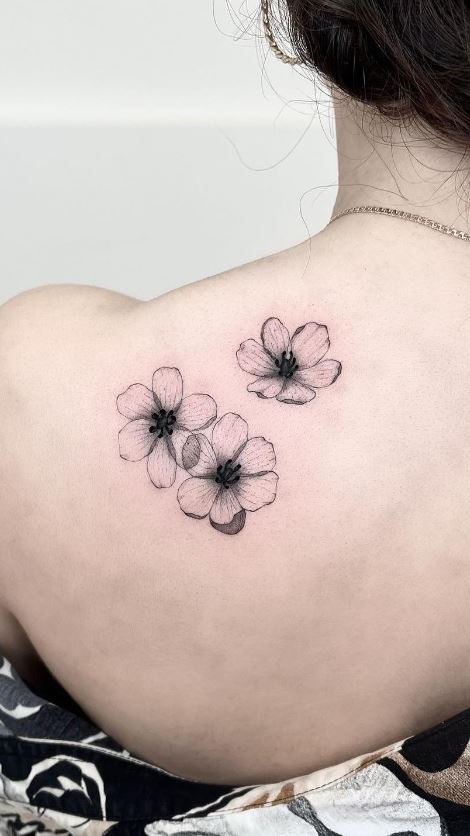 Colours of Orchid Tattoos
The colours of an orchid tattoo can have different meanings and interpretations. Here are some common variations of the different colours of an orchid tattoo:
Pink: People often associate pink orchids with femininity, love, and affection. They can also represent grace, elegance, and happiness.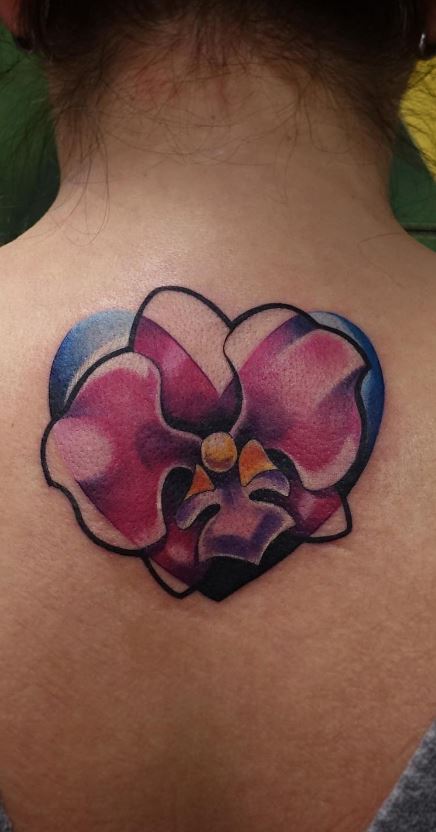 Purple: Purple orchids represent royalty, power, and luxury. They can also symbolize creativity, mystery, and spirituality.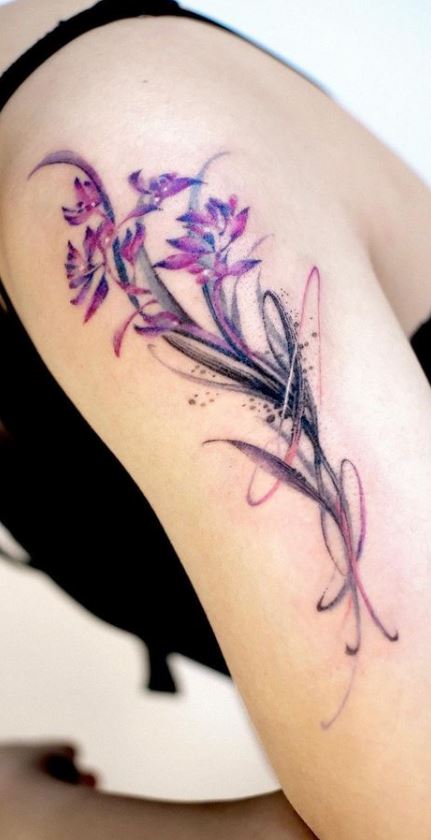 White: White orchids represent purity, innocence, and humility. They can also represent elegance, sophistication, and reverence.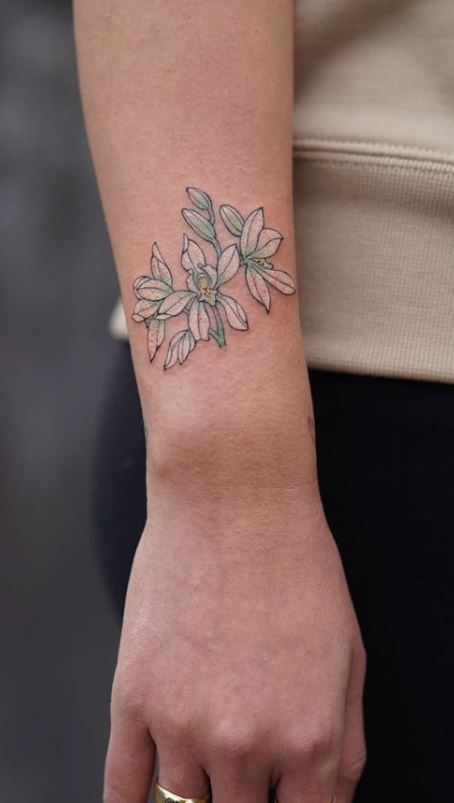 Yellow: Yellow orchids symbolize friendship, joy, and new beginnings. They can also symbolize success, achievement, and optimism.
Red: Red orchids represent passion, desire, and love. They can also represent strength, courage, and vitality.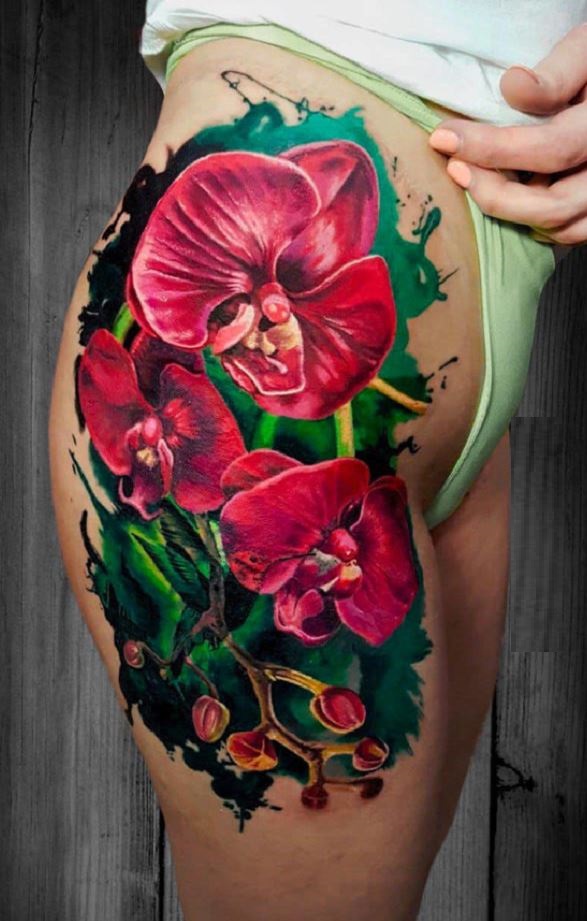 Blue: Blue orchids are rare and often considered exotic. They can represent uniqueness, rarity, and mystery.
Overall, the colour of an orchid tattoo can add another layer of meaning to the tattoo's symbolism. Choosing a colour that resonates with the individual's personality and values is essential.
Types of Orchids used in Orchid Tattoos
There are over 28,000 species of orchids, making them one of the world's most diverse groups of flowering plants. The design of the tattoo and the personal preference of the individual getting the tattoo will typically determine the type of orchid used. However, some of the most commonly used orchids in orchid tattoos are:
Phalaenopsis Orchids: Phalaenopsis orchids are among the most popular orchids in orchid tattoos. They have a classic orchid shape and come in various colours, making them a versatile choice for a tattoo.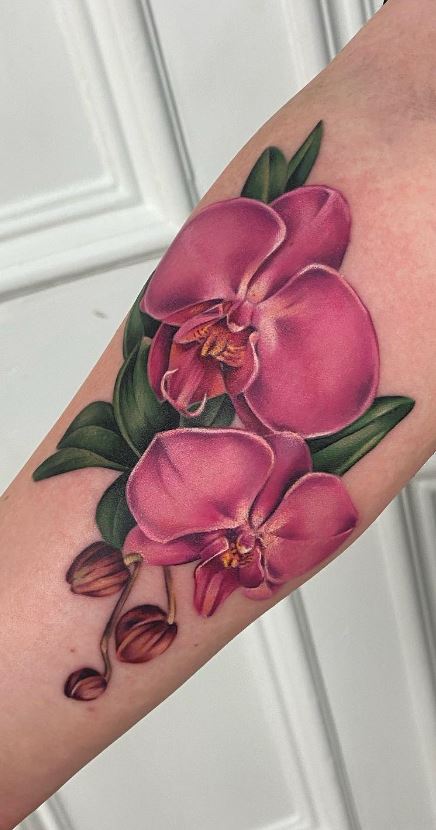 Cattleya Orchids: Cattleya orchids are popular for their large, showy blooms, which make them a popular choice for orchid tattoos. People use them in traditional tattoo designs for their vibrant colours.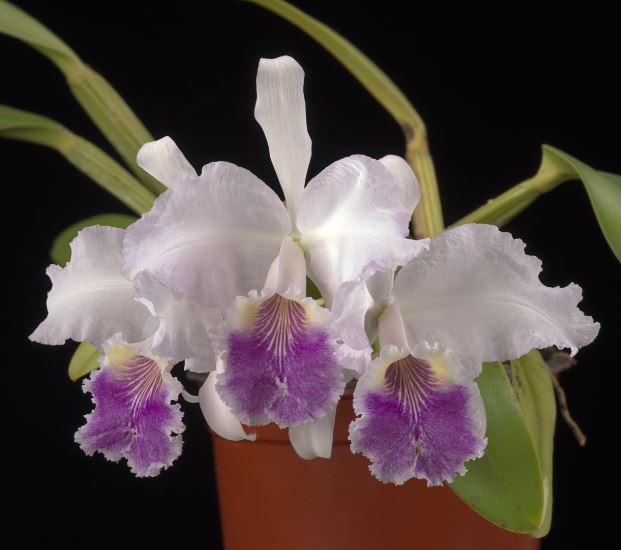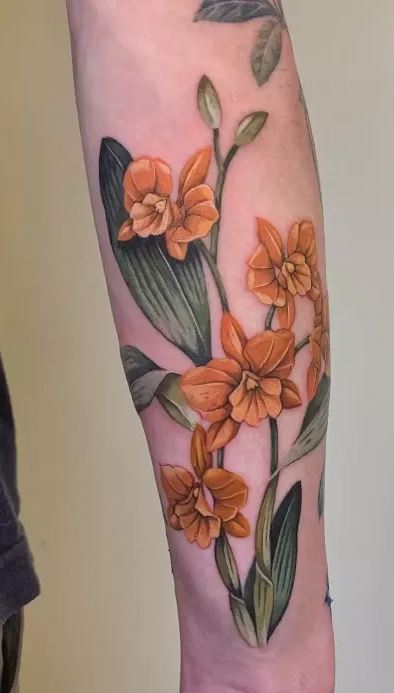 Dendrobium Orchids: Dendrobium orchids have a more delicate appearance than others. People use them in smaller, more intricate tattoo designs. They are popular for those who prefer a more subtle orchid tattoo.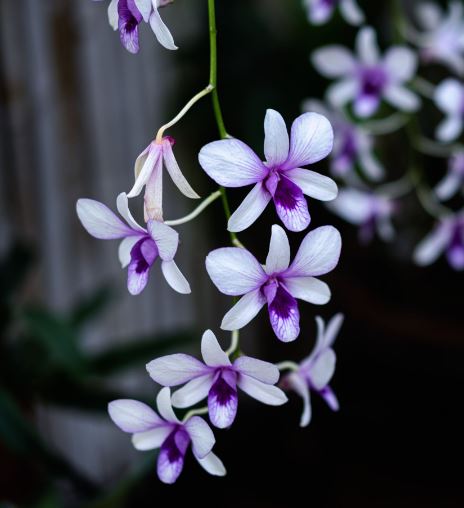 Oncidium Orchids: Oncidium orchids, also known as dancing lady orchids, are popular for orchid tattoos due to their unique shape and appearance. People use them in larger, more elaborate tattoo designs.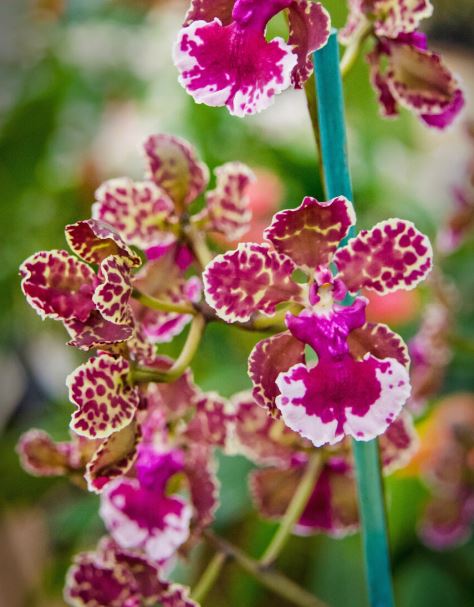 Vanda Orchids: Vanda orchids are popular for their striking appearance, with their large, flat flowers and bright colours. People use them in larger, more colourful tattoo designs.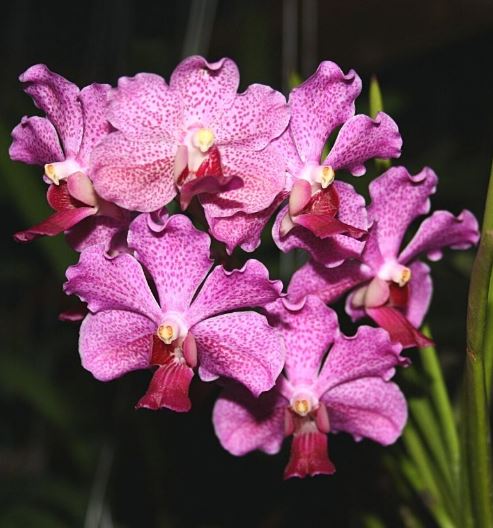 These are just a few of the most popular types of orchids, each with unique characteristics and care requirements.
Orchid Tattoo Designs and Ideas
Orchid tattoos are popular among tattoo enthusiasts due to their beauty, versatility, and symbolism. Here are some common orchid tattoo designs:
Single Orchid
A single orchid is popular for those who prefer a more minimalist tattoo design. You can design it realistic or stylized manner and choose the colour representing your personality or values.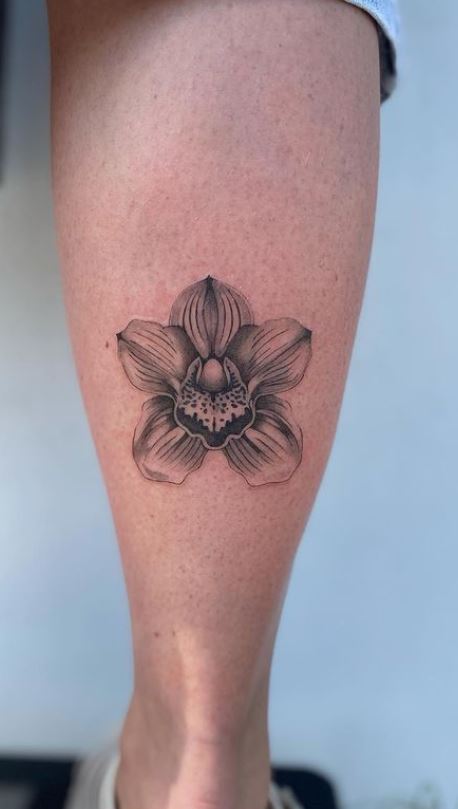 Orchid Bouquet
An orchid bouquet is a larger tattoo design with multiple orchids arranged in a bouquet. You can design it in various styles, from realistic to abstract, and incorporate other elements such as leaves, vines, or butterflies.
Orchid Vine
An orchid vine is a tattoo design with an orchid wrapped around a vine or stem. You can ink it in a realistic or stylized manner and wrap it around the arm, leg, or other body parts.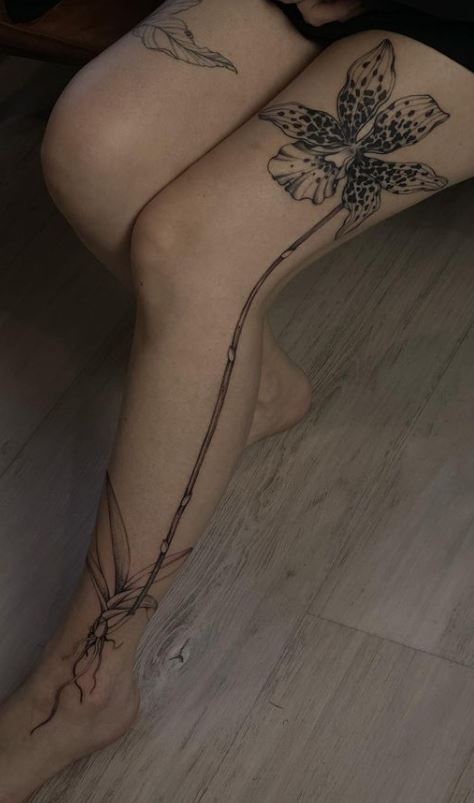 Geometric Orchid
Geometric orchid tattoos are a popular trend in the tattoo world, featuring orchids with clean lines and bold shapes. They are often inked in black ink or with bright, contrasting colours.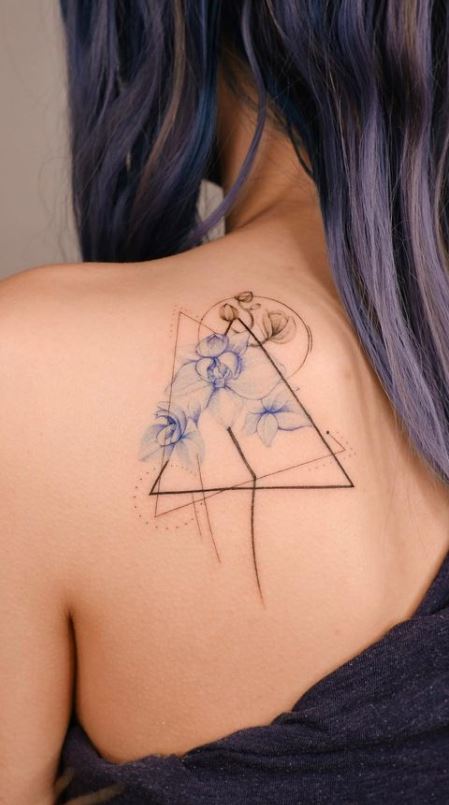 Orchid and Hummingbird
A popular design choice is to incorporate a hummingbird into the orchid tattoo. The hummingbird represents joy, freedom, and the beauty of life, while the orchid symbolizes elegance and refinement.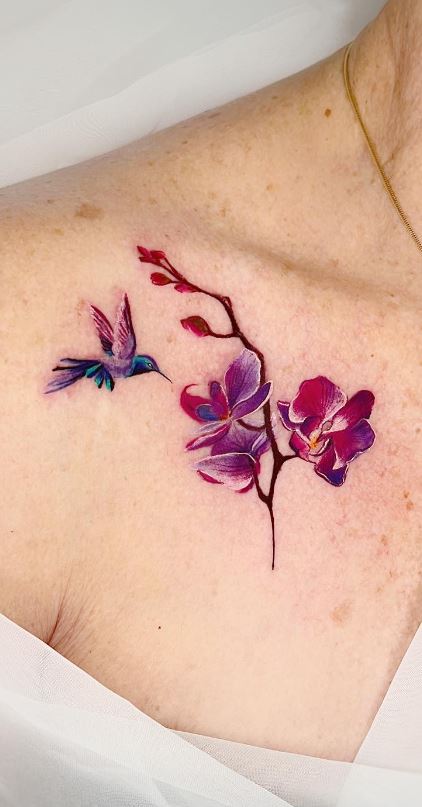 Orchid and Butterfly
Similarly, you can pair an orchid tattoo with a butterfly, symbolizing transformation, change, and new beginnings. You can design it in a realistic or abstract style, with the orchid and butterfly in complementary colours.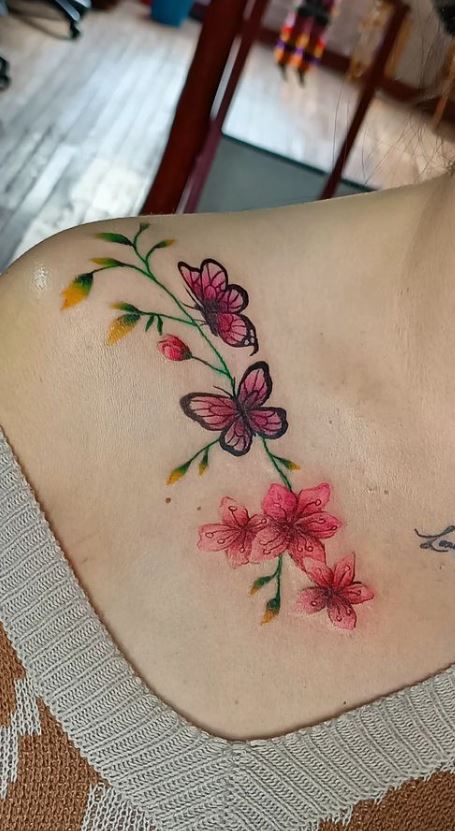 Orchid Mandala
A mandala is a circular design representing the universe and all things interconnectedness. An orchid mandala can incorporate the flower into this symbol, creating a beautiful, intricate design that represents the beauty and interconnectedness of nature.
Watercolour Orchid
Watercolour orchid tattoos blend bright, fluid colours that give the impression of watercolour paint. They are often used to create a dreamy, ethereal effect, and you can incorporate multiple orchids or other elements, such as butterflies or hummingbirds, in the design.
Black and white
Black and white orchid tattoos can be a stunning and classic choice for those who prefer a more minimalist or traditional look. Here are some ideas for black and white orchid tattoos:
Overall, the type of orchid used in an orchid tattoo will depend on the individual's personal preference and the design of the tattoo.
Placements
Orchid tattoos can be placed almost anywhere on the body, depending on the individual's preference and the size and design of the tattoo. Here are some popular orchid tattoo placements:
Shoulder: The shoulder is a common location for larger orchid tattoos. This placement provides a larger canvas for the design and can be easily covered with clothing if needed.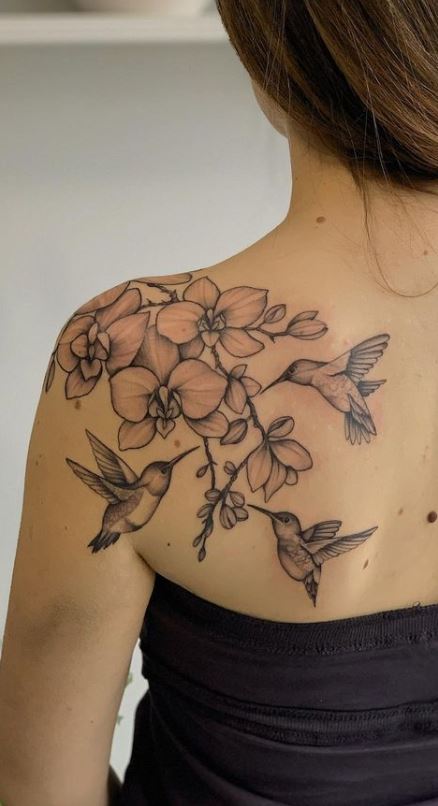 Arm: The upper arm is a popular location for a medium to large-sized orchid tattoo. This placement is ideal for more complex designs like orchid vines or bouquets.
Neck: The neck is a popular location for a small or medium-sized orchid tattoo. This placement is perfect for those who want an easily visible tattoo.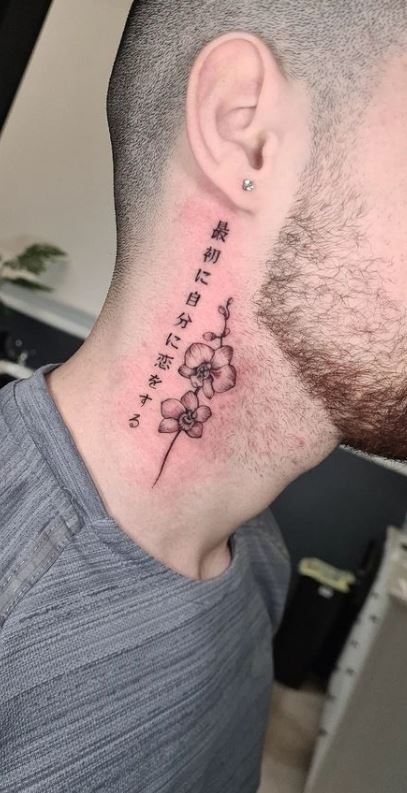 Ankle: The ankle is a popular location for a small or medium-sized orchid tattoo. This placement is ideal for those who want a discreet tattoo.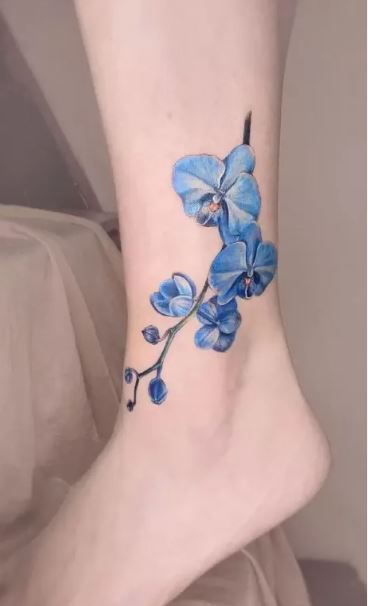 Back: The back offers plenty of space for more complex orchid tattoo designs, such as a large bouquet with accompanying greenery, a delicate vine of orchids wrapping around the spine, or an entire back piece featuring a range of orchid varieties.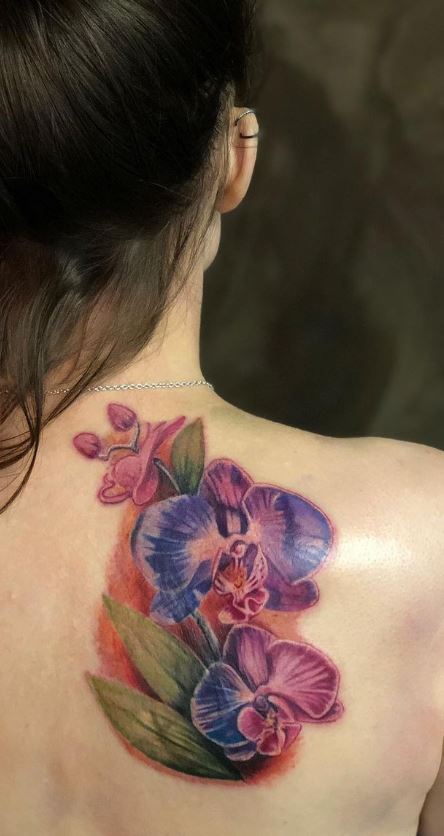 Thigh: The thigh is a popular placement for orchid tattoos, particularly for larger, more detailed designs. Consider a vibrant, colourful orchid bouquet wrapping around the thigh or a single large orchid design on the outer thigh.
Sleeve: Sleeve tattoos offer a large canvas for intricate, detailed designs, so many different types of orchid tattoos could look good on a sleeve.
Various Orchid Tattoos