There aren't many tools online made specifically to designing or customizing tattoos, but there are a few worth checking out. Some have more potential than others.
Here below are 5 tools that allow you to design your tattoo online that definitely are worth checking out…
5 online tattoo designer software tools – Design your own tattoo online
Online Tattoo Maker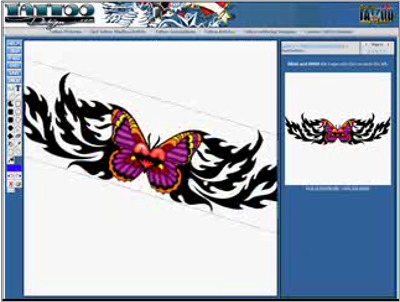 This is a probably the most useful tattoo designer tool we've found. It gives you access to a large database of tattoo designs as well as a host of tools to modify and customize the designs.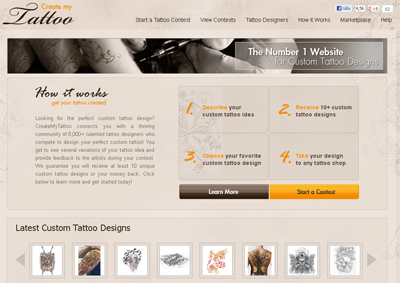 CreateMyTattoo is a website where people can submit a custom tattoo idea and receive 10+ offers from artists that are active on the site. It's a great concept and there are at least a couple of thousand registered artists on the site at the time of writing. Well worth giving a try if you have a little bit of money to spend!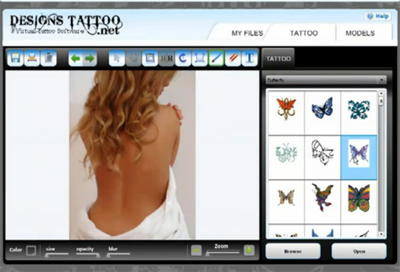 Virtual Tattoo Editor is a tools pretty similar to Online Tattoo Maker above. It gives you access to a large number of tattoo designs to work with, but it also allows you to work with your own images.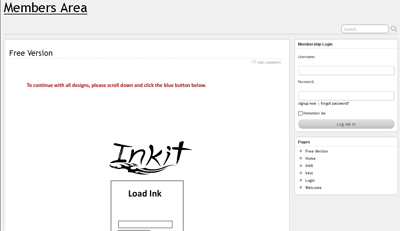 eKeyTattoos is an online tattoo designer offers a free basic version and a premium version with more advanced features. Visit them and check the introduction video to get a feel for how this tool works and how it can allow you to design your own tattoo.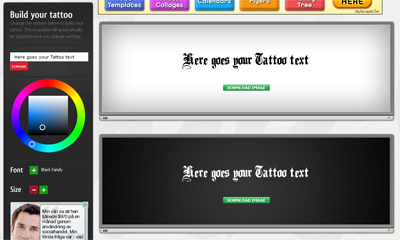 InkGenerator is a free tattoo designer that focuses on lettering tattoos. It allows you to create lettering tattoos using different fonts and then check out how it looks applied to the skin.