Maori tattoos stand as some of the most visually stunning tribal tattoo designs in the world. It is a type of Polynesian tattoo design but have developed their own extremely unique identity. The art of Tattooing is considered sacred among the Maori people of New Zealand. The exact origin of Maori tattoo is unknown, but it was probably passed to them from the East Polynesian Islands.
Maori tattoo designs can be very striking and beautiful. Maori body art is based on the spiral curvilinear, and consist of curved shapes set in intricate patterns. These can be visually very stunning, and many artists have taken inspiration for modern tattoo ideas from the traditional Maori style.
In recent years, it has become more and more common for people outside of the Maori culture to get Maori tattoos. It is due to the beautiful patterns found in Maori tattoo designs, and how the Maori culture looks upon body art. They see it as a way to express belonging to their fellow human beings, commemorate unique accomplishments, show cultural heritage, and even show bravery. In traditional Maori culture, these tattoos could also be used to tell whether or not someone was from a distinguished family.
History of Maori Tattoos
Traditional Maori Tattoos were made using bone chisels, in a process known in the Maori language as Ta Moko. The Maori words Ta Moko mean 'to strike' or 'to tap'. The traditional Maori tattoos were different from other tattoo styles because they carved the design into the skin with bone chisels rather than punctured with needles. Maori tattoos usually covered the face, buttocks, and legs of Maori men. Maori women wore tattoos on their chin and lips and occasionally on the back of their neck. Acquiring a Maori tattoo could be a long and painful process that had great ritual significance.
According to Maori legend, Ta Moko originally came from the underworld. A young warrior called Mataora fell in love with Niwareka, the princess of the underworld. She agreed to marry him and return to the human world. However, Mataora soon mistreated her, and Niwareka went back to her father's kingdom. Sick with grief, and with his face paint smudged, Mataora went down to the underworld to win her back. He succeeded, and the King of the Underworld also taught him the art of Ta Moko.
Maori people used two kinds of tattoo ink. The tattoo ink for the body was made from an organism common to New Zealand, half vegetable and half caterpillar. The caterpillar has become infected with a fungus that starts growing on its head.
They used the burning wood to make the darker black ink for the face. By the end of the 19th-century, contact with the western world gave the Maori access to needles.
Tattoos were an essential part of the Maori culture. A Maori person with no tattoos had no worth or status!
Maori Tattoo Meanings
Meanings and designs of Maori tattoos translate to Maori symbolism. Every Maori tattoo means something. Not only does the tattoo itself symbolize something important, but the placements have serious implications, especially if on the face.
Here are some common Maori symbols and their meanings:
Single, double, and triple twists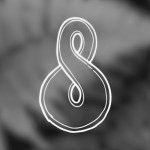 In the world of Maori symbols, the single, double and triple twists appear to be considered a basic tattoo. The single twist represents your path in life. The double and triple, however, carry further meaning. These twists represent friendship, the way two lives intertwine and become one. It implies that even if parted, the paths will cross once more. It is a great tattoo for couples, each filling their twist with symbols representing their individuality.
Guardian Spirit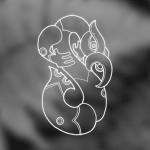 In the world of Maori symbols, this symbol represents the Maori guardian angel Manaia. Traditionally depicted as a bird like figure with the head of a bird, body of a man and the tail of a fish it acts as a provider and protector over the sky, earth and sea. Its three fingers represent life, birth, and death in keeping with the Maoris' beliefs in the circle of life, as opposed to a linear perspective.
Good Luck Charm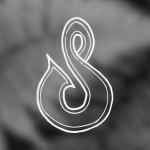 Maori fishhook (Hei matau) represents good luck, prosperity, abundance, and water safety. People wore this symbol to keep them safe when they traveled on the water. This design would be appropriate and wear well by both men and women.
Heart
Within the Maori culture, the heart (MANAWA) symbol represents life, life journey and time that you spent on earth. It also represents a person who is generous, kind, loving, and compassionate. This tattoo would go well anywhere but would present nicely on the chest of a man or a woman.
Basic Circle
The tattoo design of a Maori circle represents the entire universe practically. It represents the circle of never-ending life and everything involved in that circling; what you put inside the circle is between you and your tattoo artist. The circle can contain symbols that describe who you are, what you are, and what you represent. You will want to understand Maori culture more before designing the interior of the circle.
Maori Tattoo Designs today
The Maori traditions – including Ta Moko – lost much of their significance, after European settlers colonized New Zealand. However, since the 1990s, the Maori culture and traditions are experiencing a great revival. Maori tattoos have also experienced a real comeback and are extremely popular once again and the locals even started using the the old equipment, like the bone chisels, once more.
In the west Maori tattoos are also very fashionable. Striking black Maori swirling designs can look great upon pale skin. The warrior idea behind Maori tattoos no doubt appeals to many men. Maori tattoo designs have a timeless appeal and have also influenced many other tattoo styles.
Where on the body can you wear a Maori Tattoo?
Due to the flow and flexibility of Maori tattoo designs, it is possible to have them on pretty much any part of the body. Maori tattoos can be exceptional 'space fillers' to link or connect other tattoos. Maori tattoo designs can be any size, large or small. It means that a talented tattoo artist should have no problem making a design to fit any part of your body.
Remember that certain Maori tribes used tattoos for the personal identification. So, if you copy a tattoo design that is specific to a certain tribe, you might be insulting them in a way.
If you want a Maori tattoo, you should find a tattoo artist who has experience with Maori tattoo designs and knowledge of Maori culture. He can create a Maori tattoo design, which will have the style of Ta Moko, without the symbolic meanings that could land you in trouble should you ever visit the wrong part of New Zealand!
Great placements for Maori Tattoos are:
arm
back
wrist
leg
hip
neck
buttocks
sleeve
Celebrities with Maori Tattoos
In recent years, many celebrities have Maori tattoos.
Singer Robbie Williams has a Maori sleeve tattoo design on his arm, designed by Dutch tattoo artist Henk Schiffmacher.
Singer and Guitarist, Ben Harper, has Maori tattoo designs all over his body.
The former boxer, Mike Tyson, has a tribal tattoo design on his face, most likely inspired by the traditional Maori facial tattoo idea.
Maori Tattoo Designs and Ideas
If you are considering getting a Maori tattoo, here are some great examples of this tribal body art.
Maori Tattoos on Arm
Maori Tattoos on Back
Maori Tattoos on Chest
Maori Face Tattoo
Maori Tattoos on Forearm
Maori Tattoos Full Sleeve
Maori Tattoos Half Sleeve
Maori Tattoos on Leg
Maori Tattoos on Rib
Maori Tattoos on Shoulder