Maori tattoos originated with the indigenous people of New Zealand, where it is normal for men and women of all ages in this culture to adorn themselves with tribal ink. In recent years, it has become more and more common for people outside of the Maori culture to get Maori tattoos as well. This is probably largely due to the beautiful patterns found in Maori tattoos, and the way in which the Maori culture looks upon body art. They see it as a way to express belonging to their fellow human beings, commemorate special accomplishments, show cultural heritage, and even show bravery. In traditional Maori culture, these tattoos could even be used to tell whether or not someone was from a distinguished family.
In recent years, many celebrities have even gotten Maori tattoos. The most notable of these are Rhianna and Mike Tyson. If you are considering getting a Maori tattoo, here are some great examples of this tribal body art.
Maori Leg Tattoo
Maori designs on the back of the leg are sharp and precise.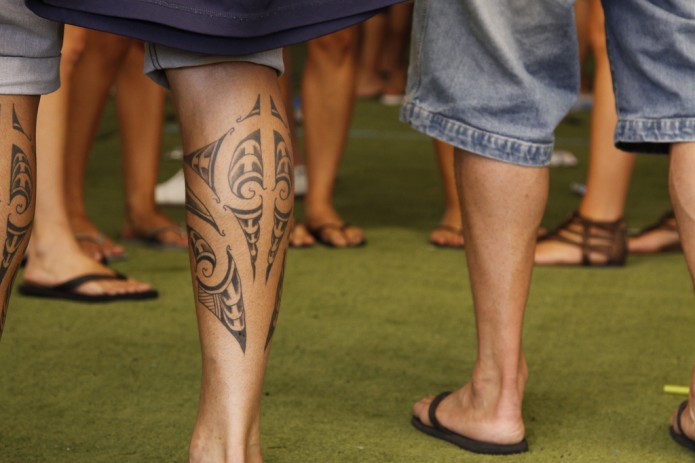 Maori Arm Tattoos
These arm tattoos use shading and light shades of purple to add interest.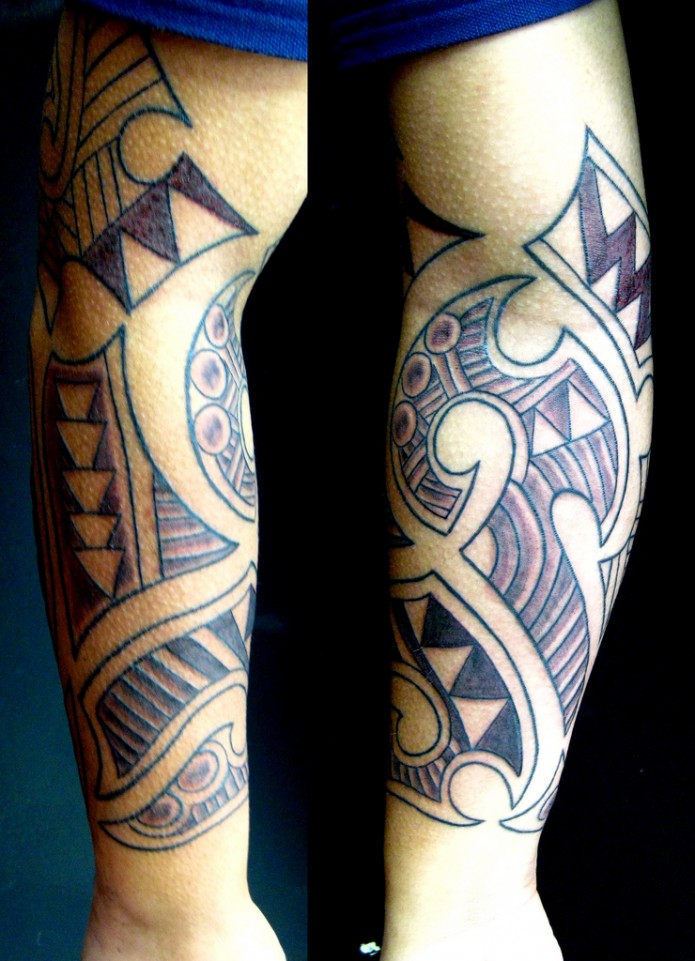 Maori Designs Tattoo
These intricate designs serve to make a person look more like a warrior.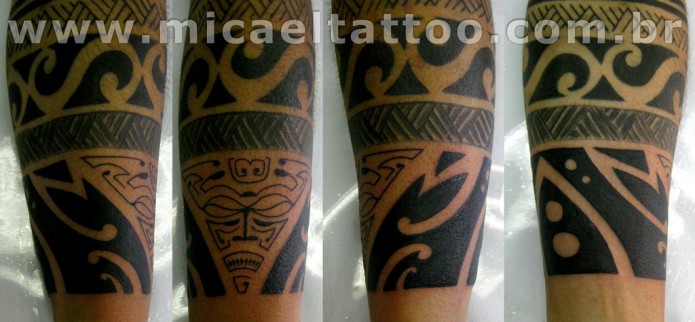 Maori Half-Sleeve
Geometric shapes in this Maori half-sleeve give a man's arm distinction.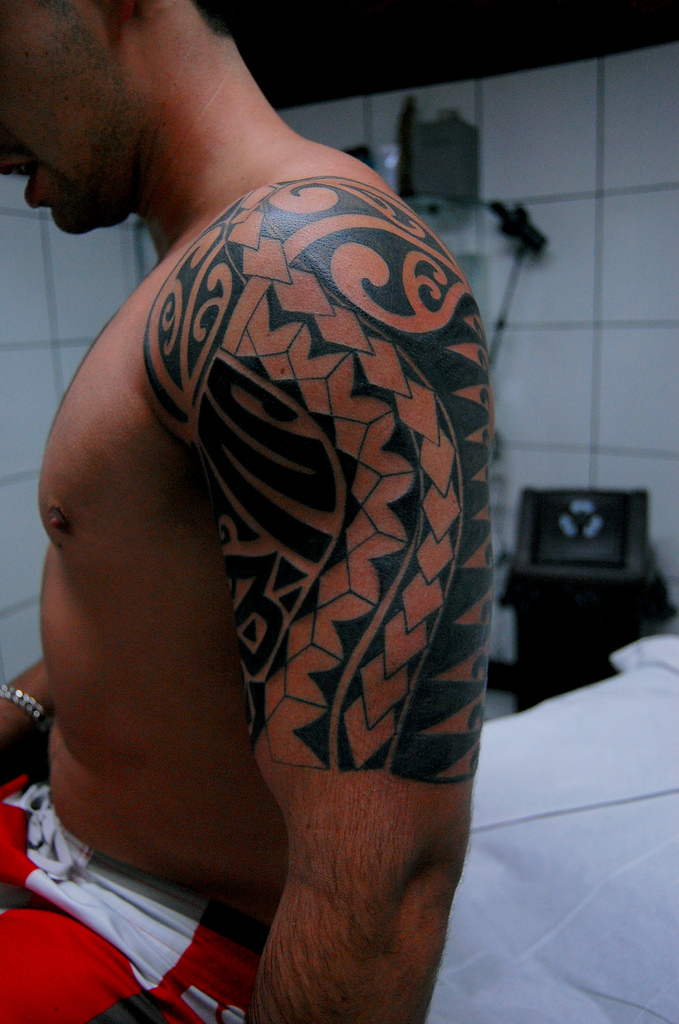 Maori Back Tattoo
Sharp lines of this Maori design appear to form a weapon.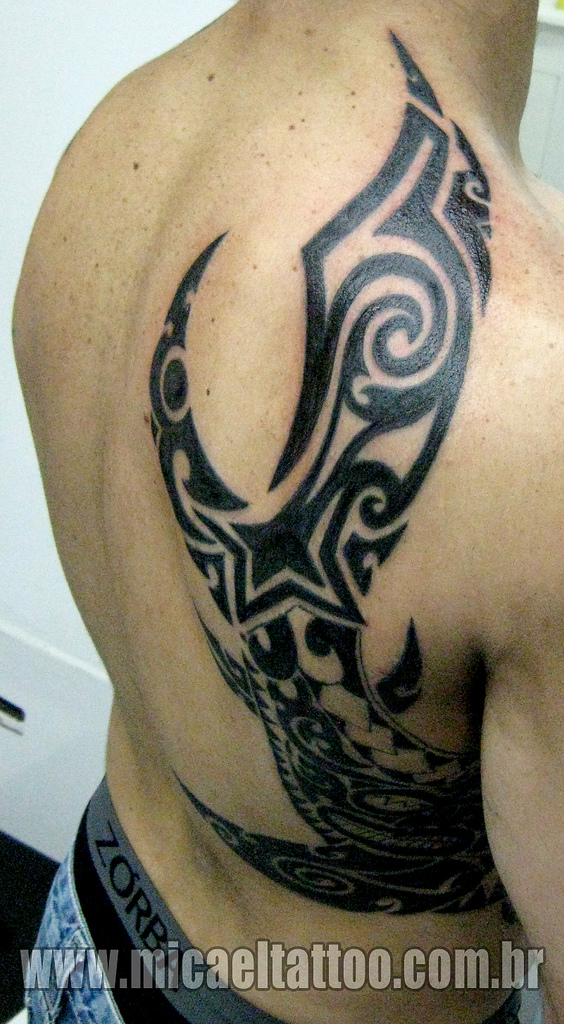 Maori Rib Tattoo
The shapes seen within this rib cage tattoo include what appears to be a human face.
Black and Red Maori Tattoo
A combination of colors helps this tattoo to stand out from other Maori designs.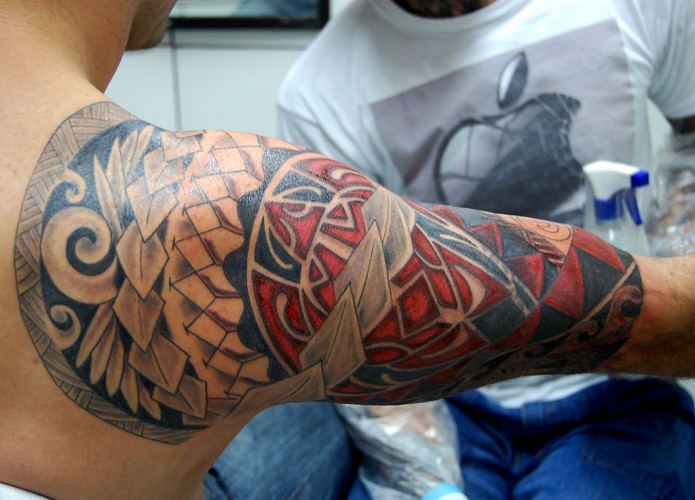 Purple Maori Tattoo
Colored accents give this Maori design an unexpected twist.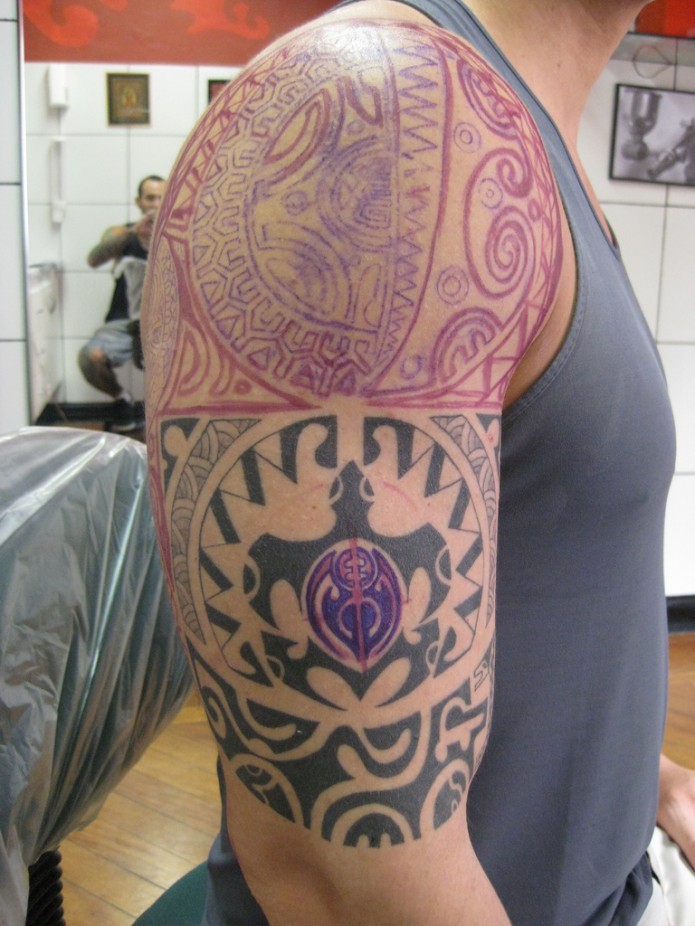 Maori Sleeve
This Maori sleeve includes the image of an octopus.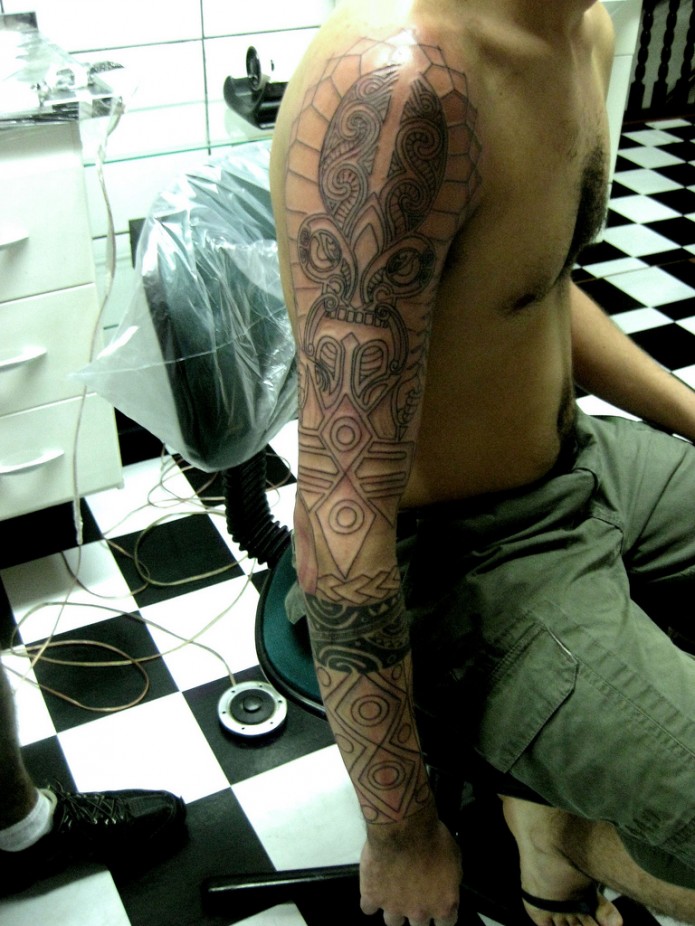 Bold Maori Tattoo
The bold, black lines seen in this tattoo are characteristic of Maori designs.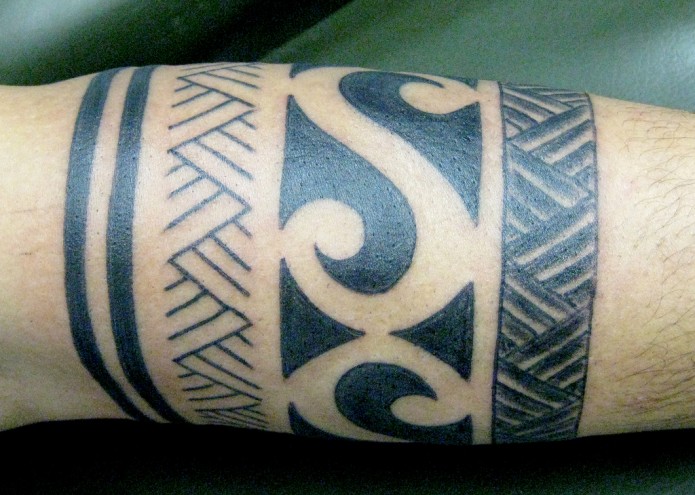 Eagle, Sword, and Heart Tattoo
This image could stand for defense and love of country.