This is fascinating…
Joe Rogan… Comedian, TV personality and host of the popular podcast "The Joe Rogan Experience" got a pretty awesome looking sleeve tattoo a few years back. Apparently it took 5 sessions to complete.
Here below are some images and the story behind it (he doesn't talk about the tattoo in the video but if you check out the images of the tattoo and then listen to the video you'll see the connection).
Regardless if you think people who decide to ingest illegal substances are the scum of the earth I think you'll find this to be an interesting example of how an event or experience can result in a beautiful tattoo.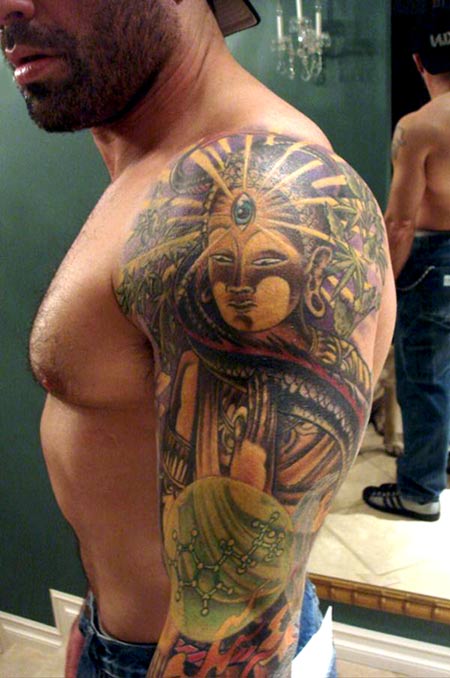 Listen to Joe talk about the experience that inspired him to get his tattoo: