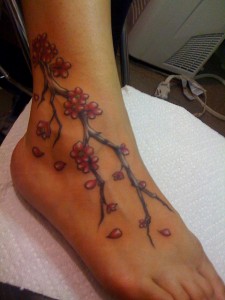 If you look around at the tattoos that women are getting today, I am fairly sure you will glimpse at least one of the many cherry blossom tattoos in the world. This design has gained a massive amount of popularity over the last few years, which many women getting one as their very first piece of body art. The cherry blossom is a beautiful flower by itself, but in Japan and China it has special meaning behind it that makes it even more attractive to women tat lovers.
The tattoos that you choose can tell a lot about who you are as a person. This is why choosing the right one for you is very important, and understanding the meaning behind the Chinese and Japanese interpretation is vital. NEVER get a tattoo of any kind without knowing the meaning behind it. You may find that it does no go along with what you are trying to say and this can be a big letdown. So, get cultural before choosing your cherry blossom tattoo!
Japanese and Chinese Meaning of Cherry Blossom Tattoos
In the Chinese world, cherry blossoms are representative of power; in this case it symbolizes feminine power. If you are searching for the right tattoo for you, and are a powerful woman with a need to feel your liberty and freedom, a cherry blossom tattoo is the best choice. An alternate meaning in the Chinese culture is the end of a relationship that was difficult or emotionally challenging. This is something that most of us gals can identify with!
The Japanese and Chinese meaning behind cherry blossom tattoos are very different. The Japanese people view cherry blossoms as something deeper. With this beautiful flower a specific connection has been made between three things; admiration of the force of life, how short our lives really are, and the pain we feel when someone we love dies. The reason for this seemingly pinpointed connection is that the tree bearing cherry blossoms only lives for a short period of time before the blossoms drift to the ground and fade out of existence. In my opinion, the Japanese interpretation is filled with more beauty and meaning.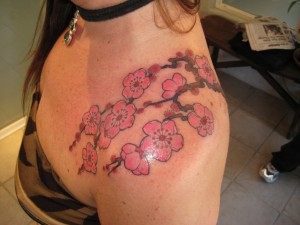 Color and Placement of Cherry Blossom Tattoos
The colors for cherry blossom tattoos can vary, but white and pink are typical as these are the natural colors of the flower. Some women prefer only a single flower, while others like many scattered cherry blossoms adorning their body. Others still opt to have the entire tree tattooed on them. There are many things that can be added to the cherry blossom as well. Some good examples are origami birds, Japanese letters, butterflies and ladybugs.
When it comes to placement of cherry blossom tattoos, it really depends on the type of tattoo and how large you want it to be. For example, an entire tree would be done the most justice on the back or along the side and ribcage. Smaller tattoos are usually placed on the hip, the top of the foot, the wrist and the shoulder blade. No matter where you place your cherry blossom tattoo there is one thing that you can be certain of; it will be beautiful!
Cherry Blossom Tattoo Designs and Ideas
Cherry Blossom Tattoos on Arm
Cherry Blossom Tattoos on Back
Cherry Blossom Tattoos on Forearm
Cherry Blossom Tattoos on Leg
Cherry Blossom Tattoos on Rib
Cherry Blossom Tattoos on Shoulder
Cherry Blossom Tattoos on Wrist
Cherry Blossom Tattoos on Various Body Parts
More Cherry Blossom Tattoos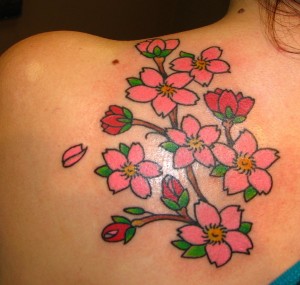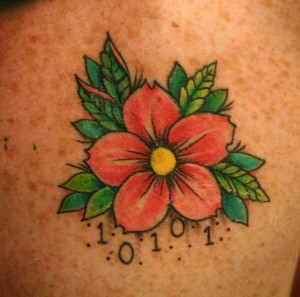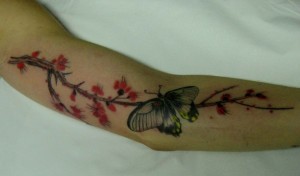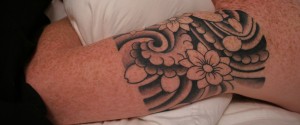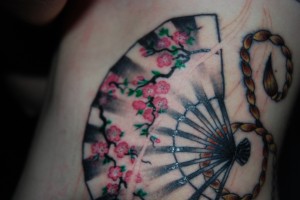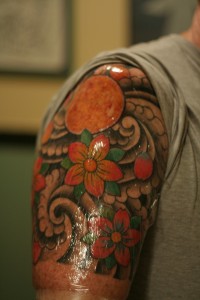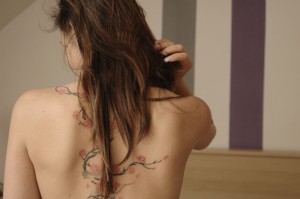 Related Articles