Do you believe in astrology and thinking about getting a Cancer tattoo?
Zodiac tattoos are becoming very popular and Cancer tattoos are among the most common. Cancer is the fifth astrological sign in the Zodiac and one of the three water signs. People who believe in Astrology often like to get a zodiac tattoo to represent themselves and identified by their Astrological signs.
Zodiac signs are the relationship between celestial phenomena and human activities that explain peoples' personalities and can be a great guide to healthy relationships. They often aid us in finding success and meaning in our earthy lives. If you are one of the lucky Cancer then we have got you covered. In this article we have collected some creative and unique Cancer tattoo designs and Ideas for your next ink.
Cancer Zodiac Symbol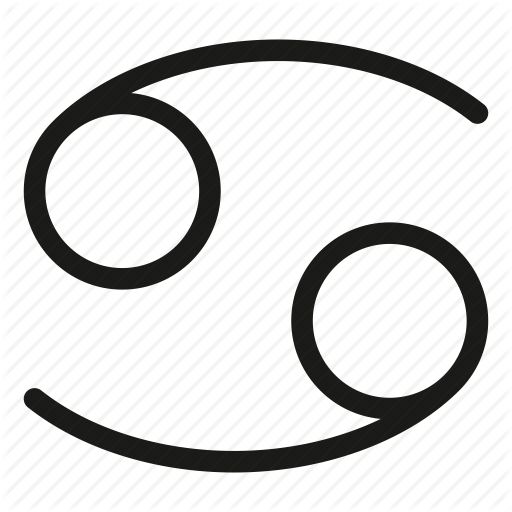 Like other Zodiac signs, Cancer has a special symbol that is associated with the mythology. Though the symbol or glyph of Cancer zodiac sign looks like number "69" on its side, it is an abstract depiction of the crab's rounded shape and two big claws.
Meaning of Cancer Zodiac Tattoos
Emotional, intuitive, and practically psychic; ruled by the moon and characterized by the crab, Cancer has so much going on in its watery depths. Cancers may seem prickly and standoffish at first meeting, once they make the decision to become friends with someone, that person has a friend for life.
Cancer zodiac tattoos represent the characteristics of Cancer which are Intuitive, highly imaginative, loyal, emotional, sympathetic and charming.
Placement of Cancer Tattoos
You can place a Cancer tattoo anywhere that you like. However, depending on the design and size of the tattoo there are particular places where a tattoo looks more appealing than other.
For small tattoos, symbol, and mini art the best placements are:
Neck
Wrist
Fingers
Hands
Ankle
Behind the ear
For larger tattoos, the best placements are:
Rib cage
Chest
Forearm
Shoulder blade
Upper and lower back
Upper arm and shoulder
Cancer Tattoo Gallery
If you were born between Jun. 22 and Jul. 23, who is caring, loyal and born under the Cancer zodiac sign then you will love these stunning Cancer zodiac tattoos that we have collected for you.
Small Cancer Zodiac Tattoos
Cancer Zodiac Symbol Tattoos
Cancer Constellation Tattoos
Want to see more Cancer Constellation Tattoos?
Cancer "The Crab" Tattoos
Tribal Crab Tattoos
Traditional Cancer Zodiac Tattoos
Cancer Zodiac Tattoos for Women
Cancer Zodiac Tattoos for Men
Cancer Zodiac Tattoos with Flowers
Cancer Tattoo Geometric
Cancer Zodiac Tattoos Mandala
Cancer Tattoos in Red Ink
Cancer Zodiac Girls