Until the invention of the airplane, humans were, with extremely few exceptions, earthbound. For this reason, people have always looked upon birds as being a symbol of freedom. Even the United States' national mascot is a large bird, a symbol for the freedoms that the country grants its citizens. The ability to fly gives a creature the ability to go wherever it wants, whenever it wants. Birds are not limited by roads or rocky terrain. Instead, they are limited only by themselves.
This idea of freedom makes bird tattoos a very popular option for those who are looking for a tattoo to represent their own liberty. Because birds come in many different colors and varieties, there is a great deal of individuality that can be put into a bird tattoo, making each one a beautiful and unique work of art.
If you are thinking about getting a bird tattoo to represent freedom, check out some of these options!
Colorful Bird Tattoo
The grey and yellow colors of this bird go beautifully with the greens and pinks of the plant around it.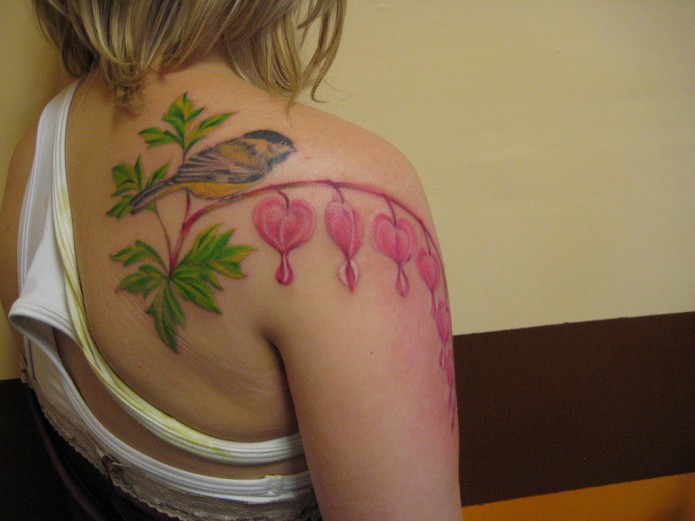 Birds in Flight Tattoo
The silhouettes of birds in flight on this woman's shoulder create a simple and beautiful tattoo.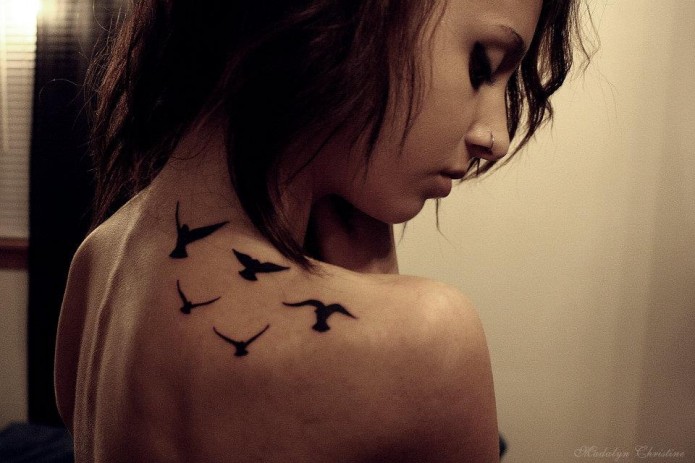 Plumed Bird Tattoo
The ornate plumes on this bird's head make for an interesting tattoo.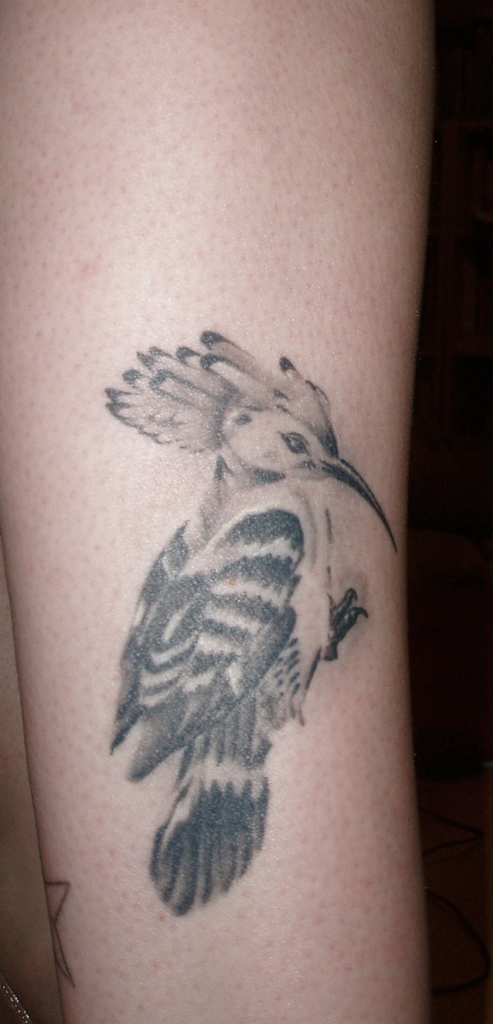 Bird with Branches Tattoo
This bird tattoo looks incredibly realistic perched among barren branches.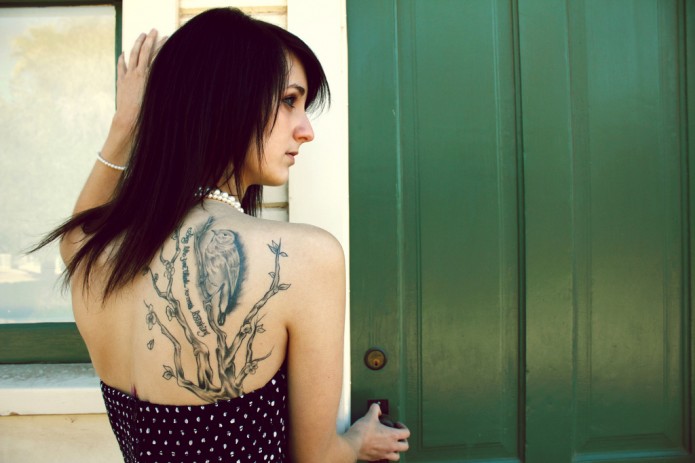 Royal Bird Tattoo
Rich coloring and a crown give this bird tattoo a royal look.
Bird with Flower Tattoo
This dark bird carries a brightly colored flower in its beak.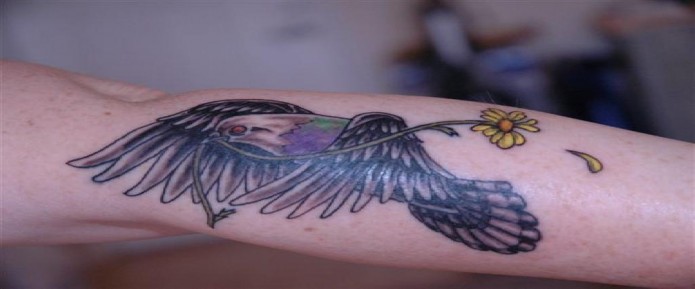 Perched Bird Tattoo
This small bird tattoo looks happy perched on a branch.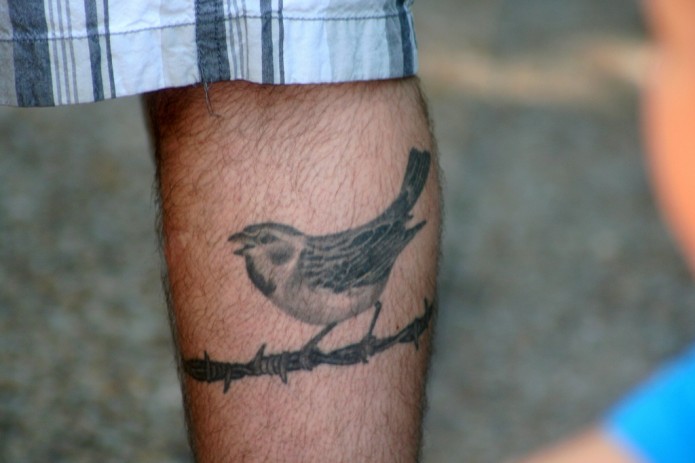 Bird Chest Piece
These two birds facing one another make for a very beautiful chest piece.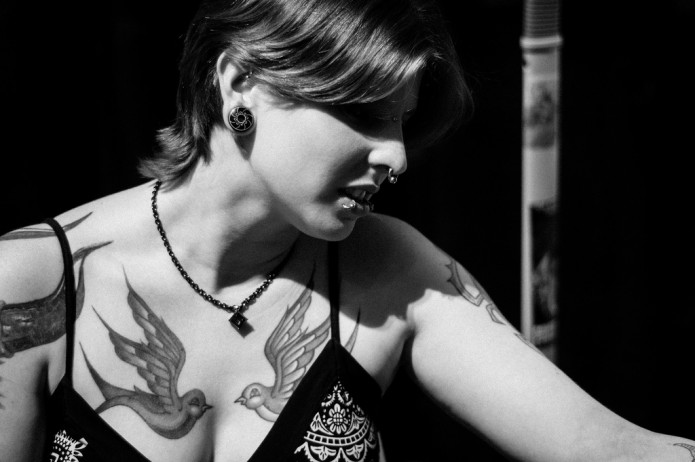 Bird in Flight Tattoo
The details on the wings of this bird make it a great work of art.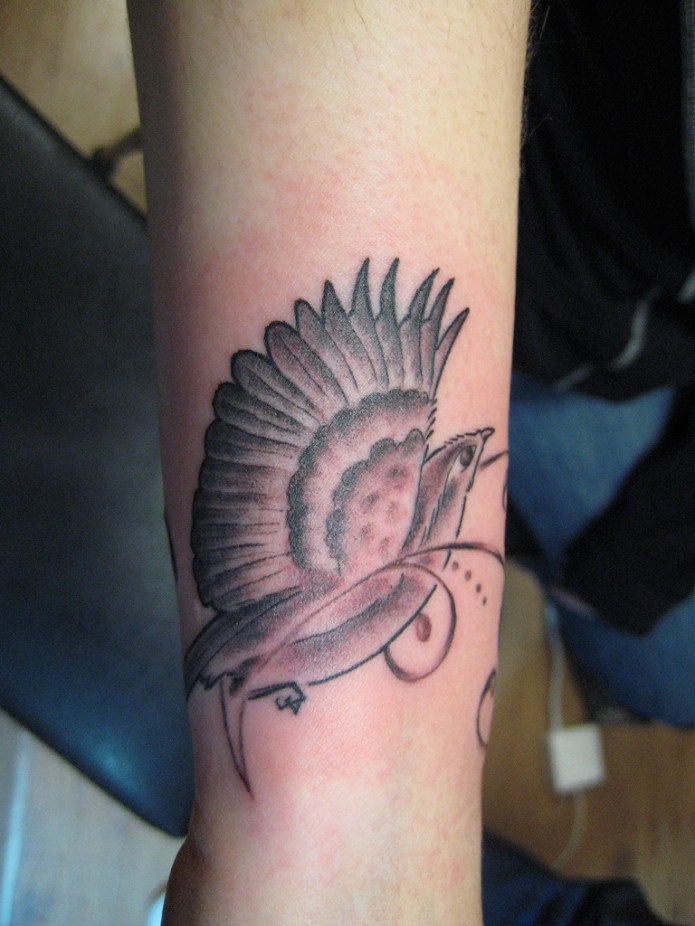 Angel Bird Tattoo
This "good" bird looks the part, complete with a halo.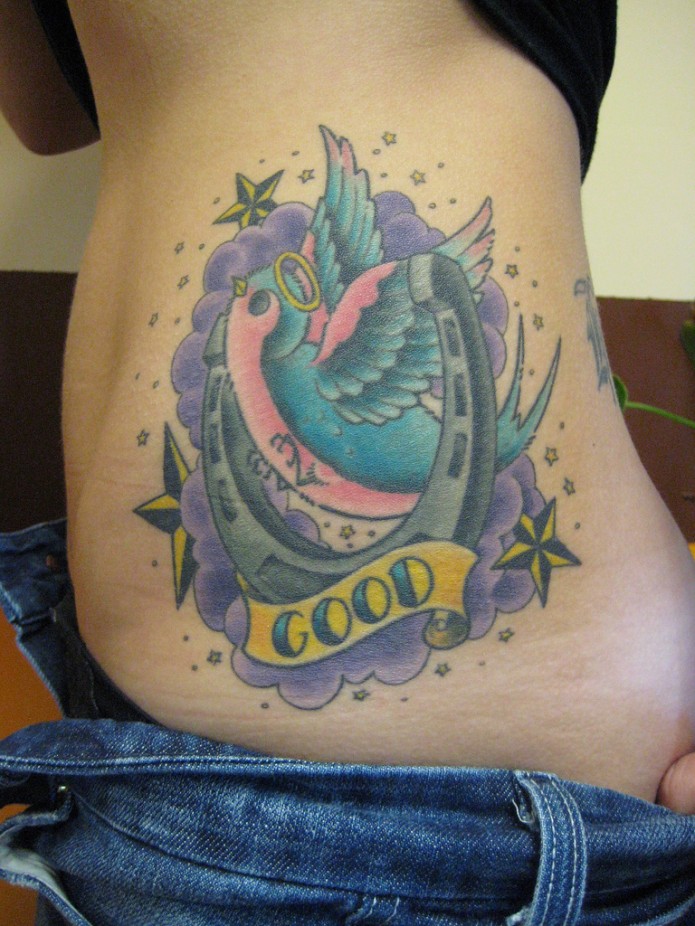 Devil Bird Tattoo
This otherwise-cute bird is shown with devil horns and a banner that declares it "evil."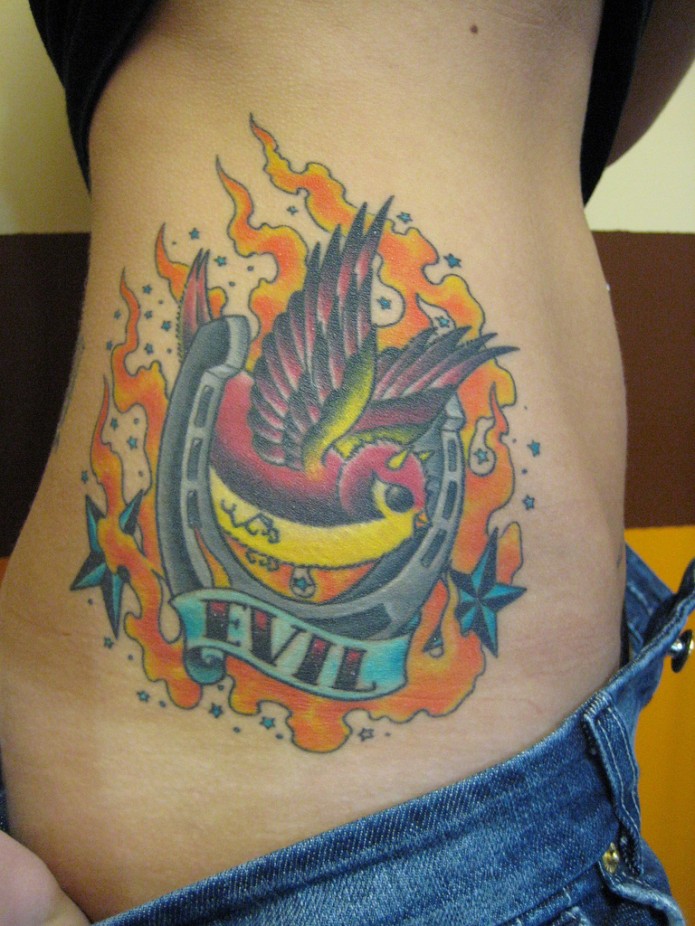 Bird and Berries Tattoo
This beautifully colored bird reaches down to eat some berries.
Bird Silhouette Tattoo
The silhouettes of these birds in a line give them a far-off appearance.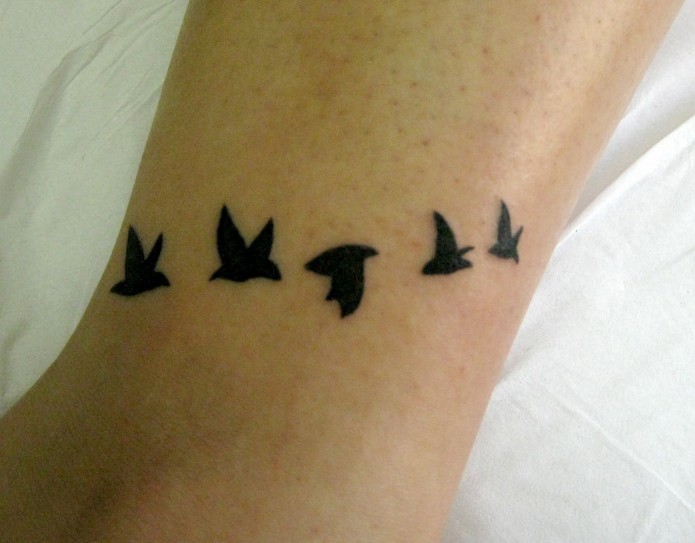 Cardinal Tattoo
The bright red coloration of cardinals makes them a great option for a bright tattoo.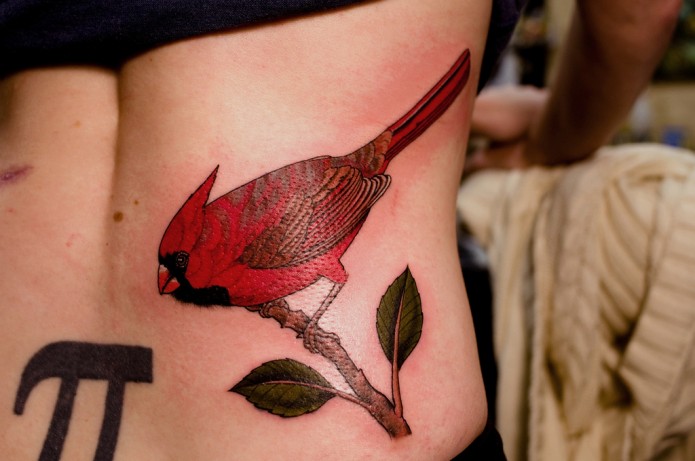 Hummingbird Tattoo
The tail of this hummingbird follows the woman's arm beautifully.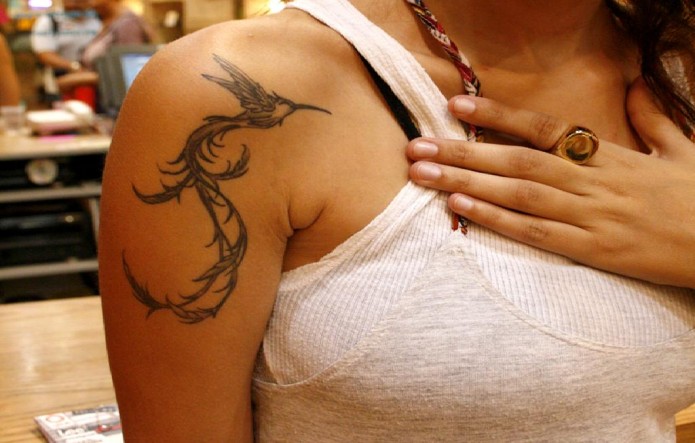 Bird Foot Tattoo
Shading and attention to detail gives this bird tattoo a realistic look.
Birds in a Bush Tattoo
Two birds play in this highly detailed blackberry bush.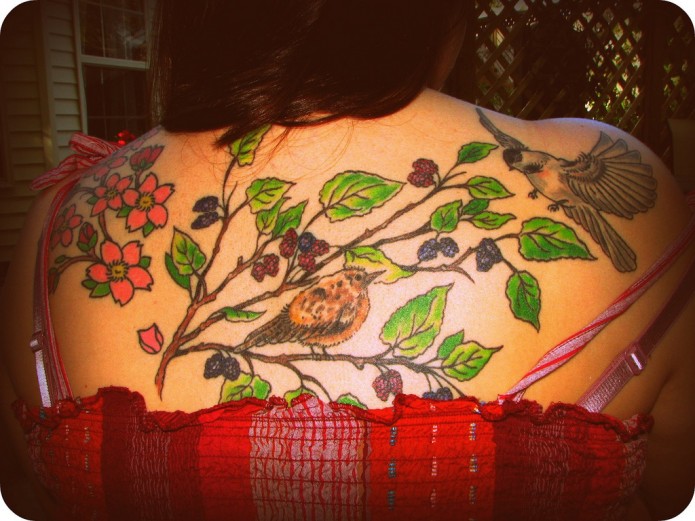 Sparrow Tattoo
This sparrow tattoo is done in the style and colors of traditional military tattoos.