When tattoos were first introduced into Western cultures, they were often associated with two groups: criminals and military men. This association with members of the military, especially sailors, has made anchor tattoos a very popular option for many years. However, anchor tattoos do not just represent an affiliation with the Navy; there are many other meanings that make anchor tattoos a popular choice.
For hundreds of years, anchors have been associated with Christianity; Christians in the Roman Empire used to wear crosses as a way to identify themselves to one another without being detected by a government that oppressed their religion.
The anchor is also a symbol of stability and adherence to values; just as it keeps the boat from roaming, an anchor tattoo can remind a person to hold on to the things they hold dear.
If you are considering getting an anchor tattoo, check out some of these pictures for inspiration.
Black and Red Anchor Tattoo
This black and red anchor tattoo is accented by an interesting message.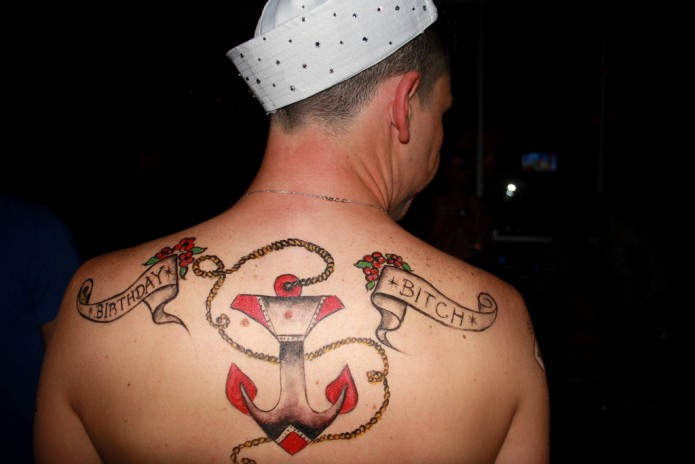 Ankle Anchor Tattoo
This small ankle tattoo is a great piece of nautical body art.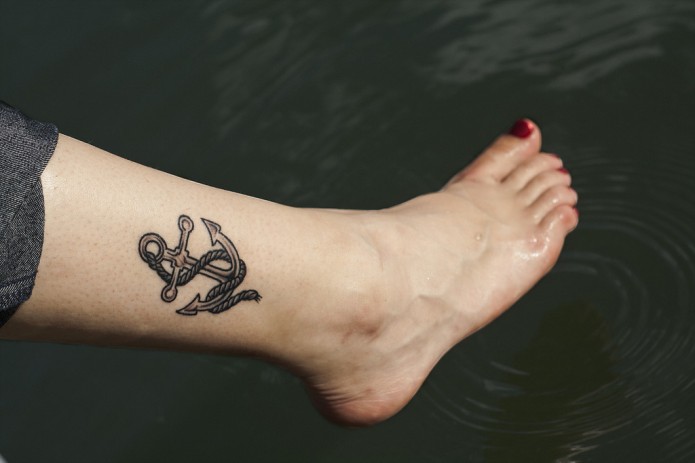 Flower and Anchor Tattoo
This anchor tattoo gets a feminine touch with a small flower in the center.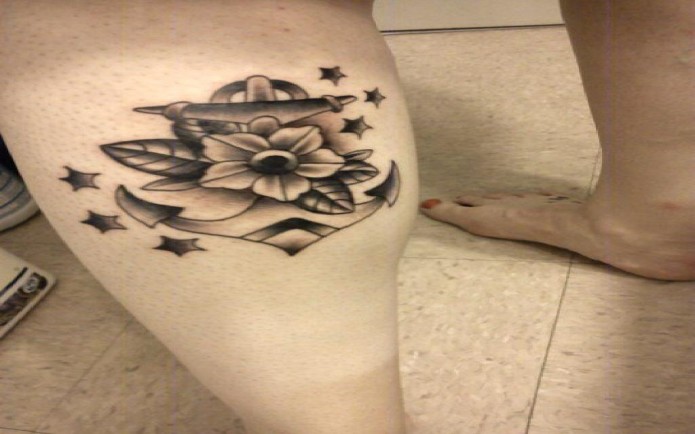 Colorful Anchor Tattoo
This anchor tattoo is complete with vibrant colors.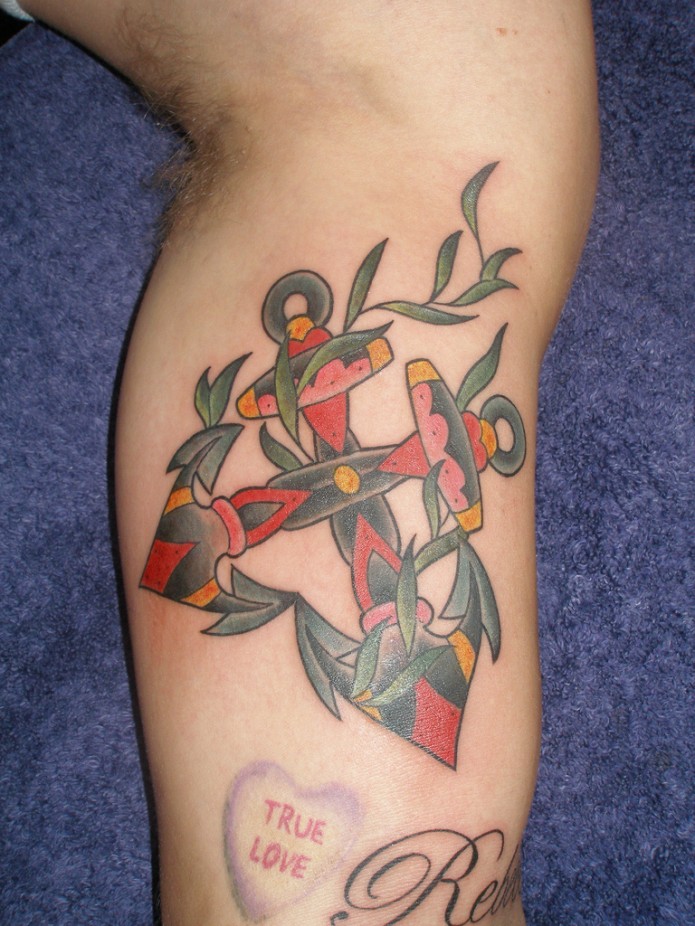 Nautical Tattoo
This anchor tattoo has lots of great details; you can even see the wood grain!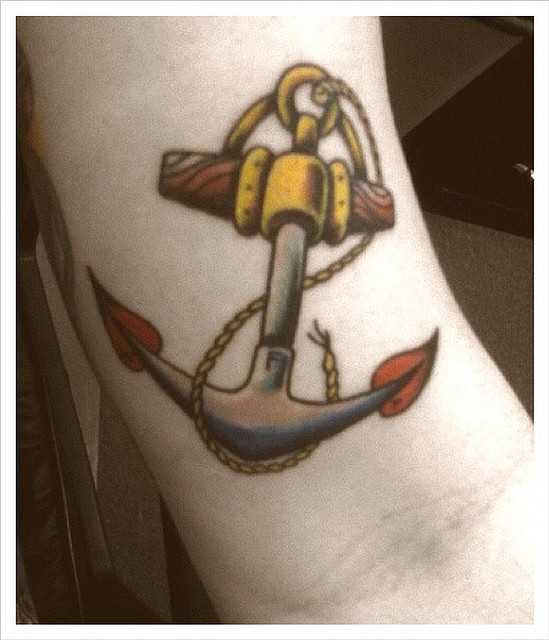 Chain Anchor Tattoo
This small anchor tattoo is depicted on the end of a chain.
Black, Red, and Yellow Anchor Tattoo
The shading on this body art gives the anchor a vintage look.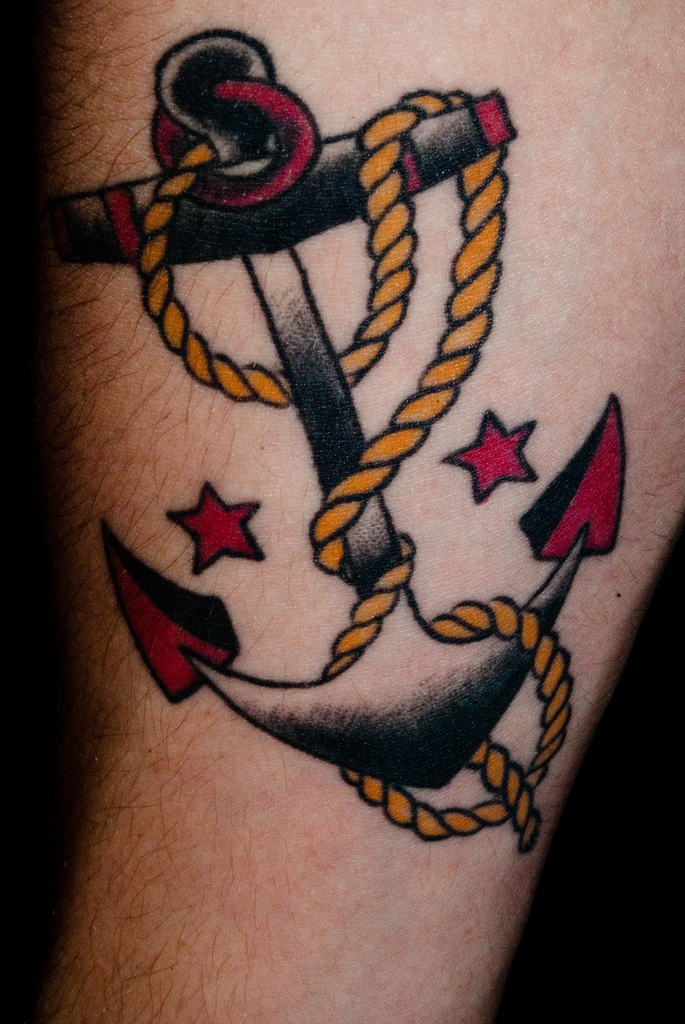 Dual Anchor Tattoos
With an anchor tattoo on each arm, this man gives his body art a truly nautical feel.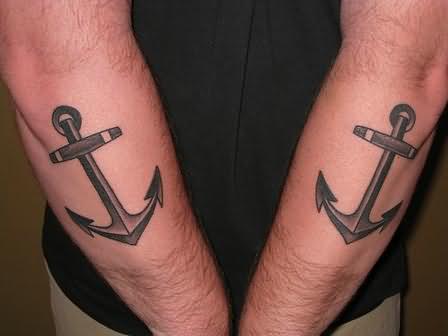 Chest Anchor Tattoo
This anchor tattoo makes for an interesting chest piece, complete with flowers and rope.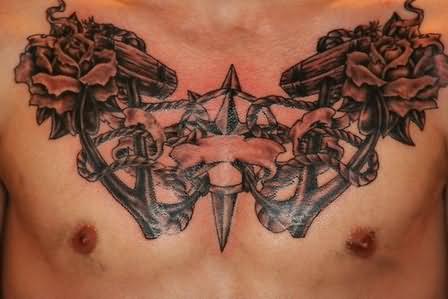 Girly Anchor Tattoo
A bright pink bow finishes off this anchor tattoo.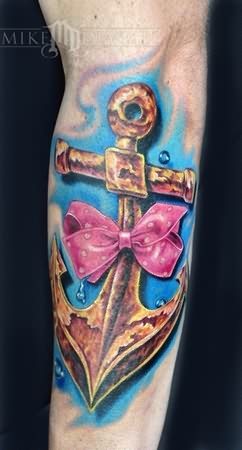 Heart and Anchor Tattoo
The heart and arrows give this tattoo a unique look.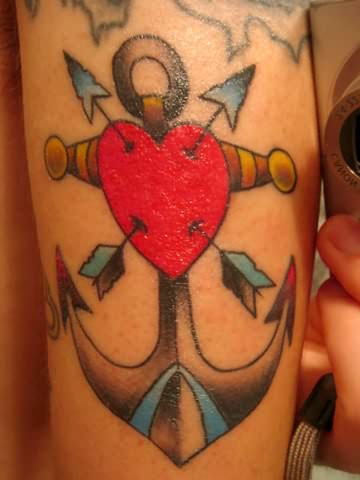 Rope and Anchor Tattoo
The rope around this anchor forms a heart.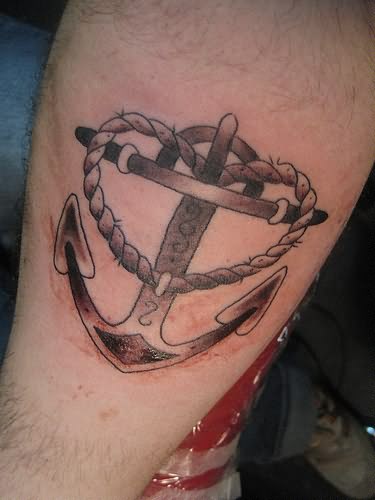 Anchor and Waves Tattoo
The details of hearts, diamonds, and filigree set this anchor tattoo apart from the rest.
Black and White Anchor Tattoo
This delicate anchor tattoo is done in subtle tones of black and white.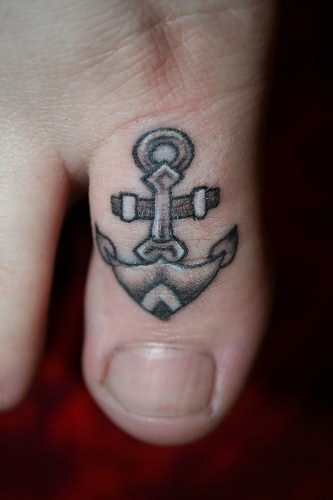 Navy Anchor and Sparrow Tattoo
The combination of an anchor and a sparrow give a modern edge to traditional Navy tattoos.