Tigers are one of the most fearsome and graceful animals on the planet. In Asia, tigers have traditionally represented the power of kings and great rulers. According to folklore throughout the world, tigers are said to protect the good and bring devastation upon the evil. They are fierce and deadly animals, well adapted to their environment and equipped to handle any struggles they might face. All of these attributes combined make the tiger a very appealing animal to people in any culture. Their vibrant colors and magnificent form also make tigers a great option for body art that stands out and makes a bold statement. If you are looking for a tattoo that is both beautiful and representative of strength, power, and justice, then a tiger tattoo is a wonderful choice for your next work of body art!
If you are considering getting a tiger tattoo, check out some of these great options for inspiration!
Fierce Tiger Tattoo
This tattoo depicts a tiger perched on a rock, roaring in a dominating stance.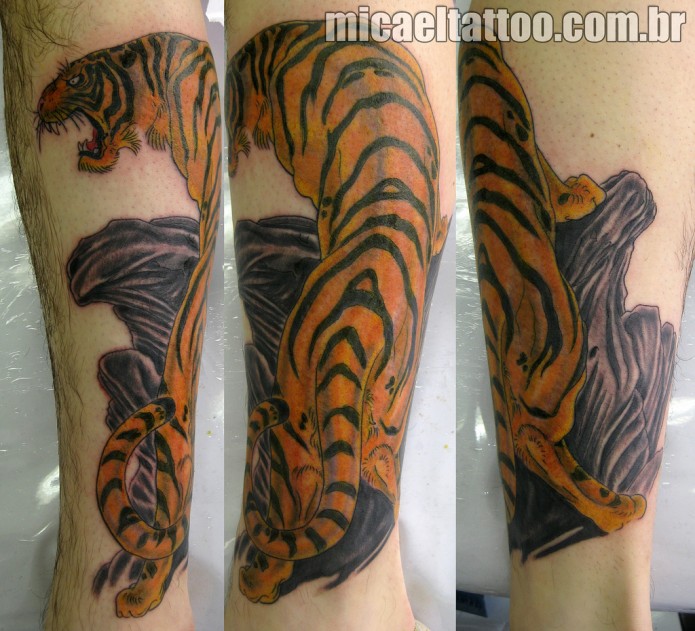 Adorable Tiger Tattoo
This image of a baby tiger is a reminder that even the most powerful of animals started out small.
Detailed Tiger Body Art
This tattoo uses shading in various shades of orange, black, and white to bring this tiger to life.
 Watching Your Back
This beautiful work of tiger body art is placed on this person's back, giving them the protection of a powerful guardian.
White Tiger Tattoo
While most tigers are orange and black, some are white. This tattoo uses a combination of white ink and negative space to create a beautiful white tiger.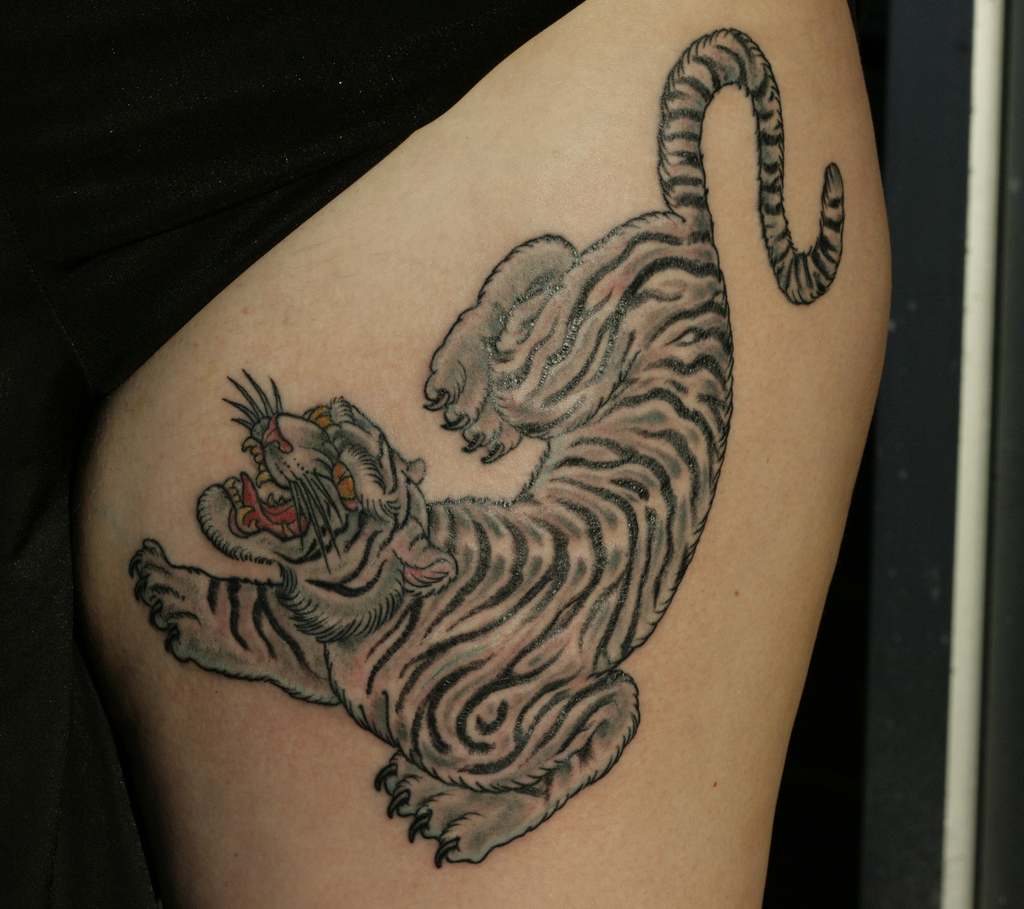 Tribal Tiger Tattoo
Incorporating a traditional tribal tattoo, this tiger is a bold symbol of strength.
Freed Tiger Tattoo
This tiger looks as though it is tearing out of a person's skin, representing a fierce power trapped inside and waiting to break free.
 Blue-Eyed Tiger
This white tiger tattoo is accented beautifully by bright blue eyes.
Small Tiger Tattoo
As you can see, tiger tattoos do not need to be large to represent power and strength.
Tiger Chest Tattoo
The placement of this intricate tattoo looks as though a protective tiger is resting its head on the man's chest.