Before we get to the images of the amazing phoenix tattoos let's talk about the history behind the Phoenix. Legend has it that the Phoenix is a bird that, once it has reached an old age, bursts into flame and rises again from its own ashes. This is a beautiful sentiment; that even after death, there can be new life. This idea can be taken literally; many believe that after this life we will experience a new consciousness in heaven. This gives the phoenix a somewhat spiritual meaning. However, the concept of rising from the ashes can also be much more figurative; after going through seemingly unbearable hardships, people are sometimes able to rise from the ashes of their old lives and begin anew. For these reasons, phoenix tattoos have come to represent rebirth for many people. There is something very inspiring about putting a physical representation of a new life on your body. It is a reminder that you can always pick yourself back up again.
If you are looking to get a phoenix tattoo, check out these images for inspiration.
Colorful Phoenix Tattoo
This phoenix tattoo symbolizes color and rebirth.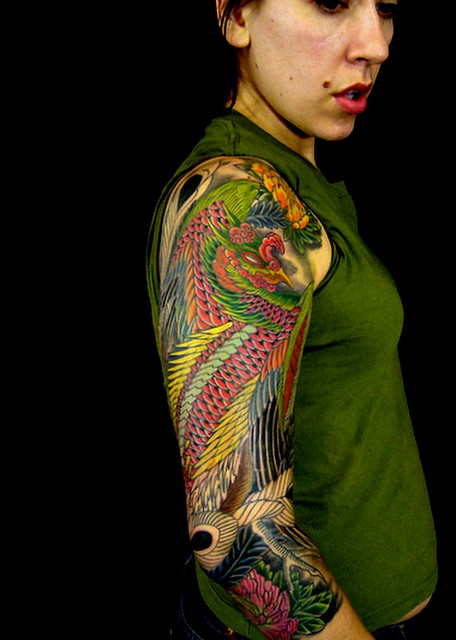 Phoenix Back Tattoo
This phoenix tattoo shows the mythical bird rising from the ashes.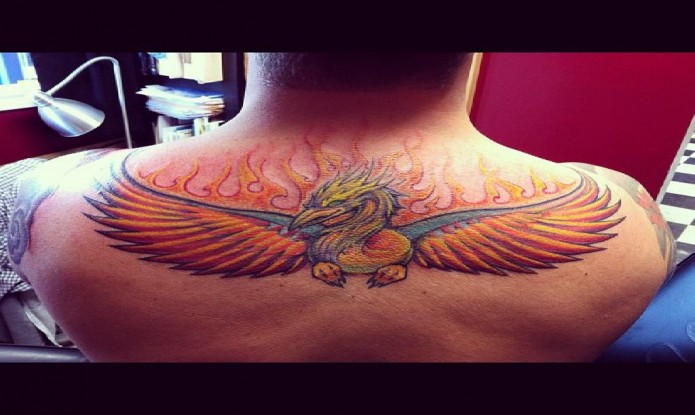 Vibrant Phoenix Tattoo
This phoenix appears to be in mid flight, proving that it can succeed even after devastation.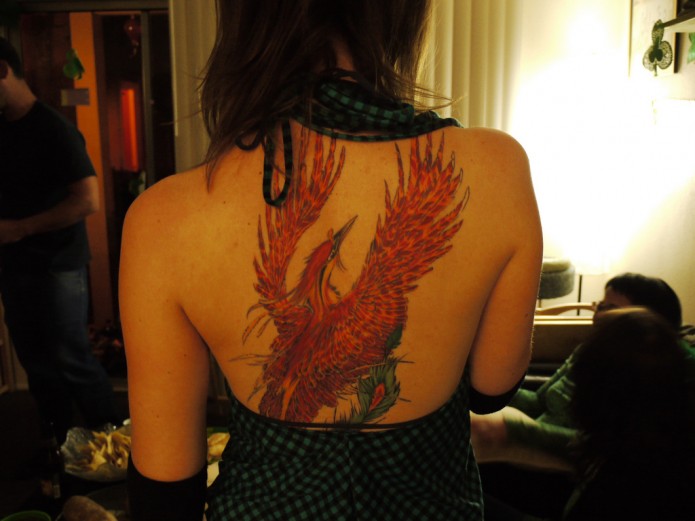 Black and White Phoenix Tattoo
The shading on this tattoo give it an intense look.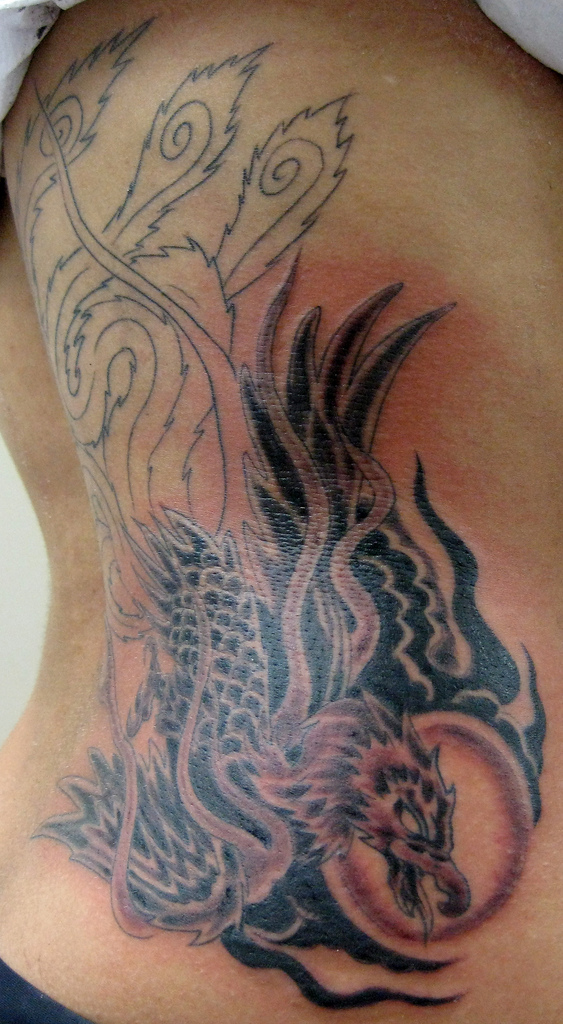 Phoenix Foot Tattoo
This bright orange and yellow phoenix tattoo on the foot truly serves as a reminder to build yourself from the ground up.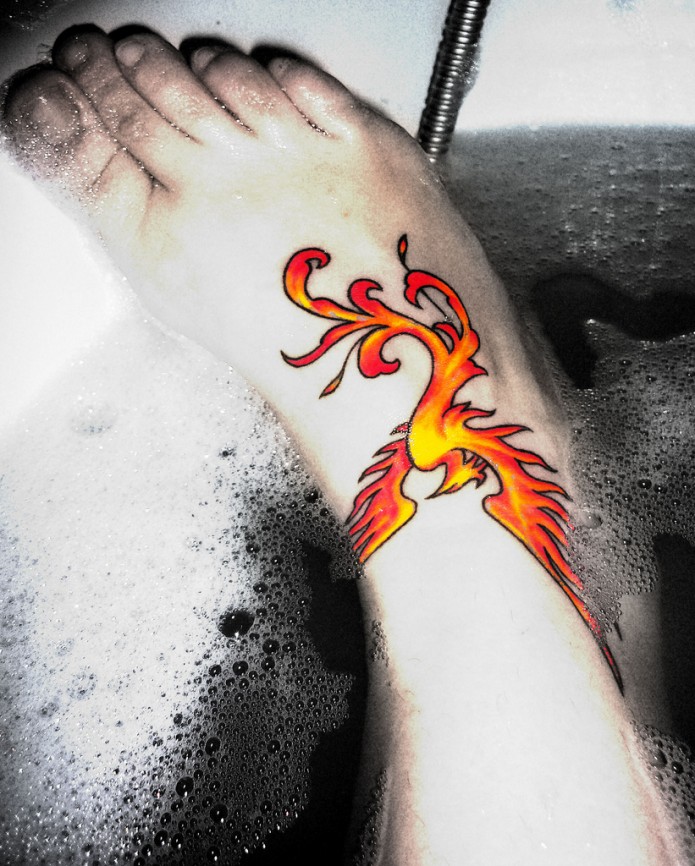 Phoenix Tattoo Outline
Even without the orange coloring typical of phoenix tattoos, this tattoo is a gorgeous work of art that proves black and white images are just as beautiful.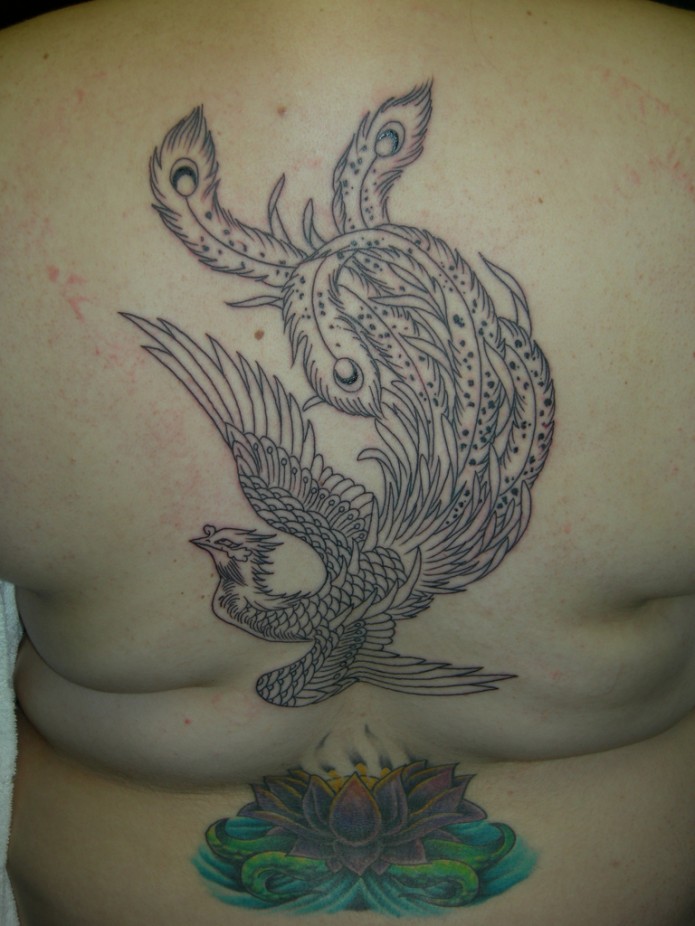 \
Small Phoenix Tattoo
This small phoenix tattoo serves as a reminder to stay strong.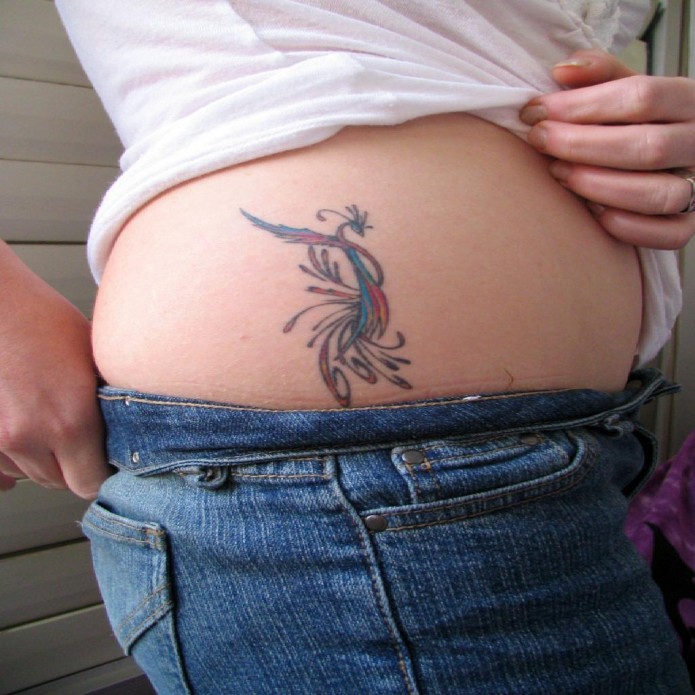 Black and Red Phoenix Tattoo
This black and red phoenix tattoo gives an edgy twist to a classic image.
Large Phoenix Back Piece
This tattoo covers the woman's entire back, serving as a very prominent reminder that she can rise above anything.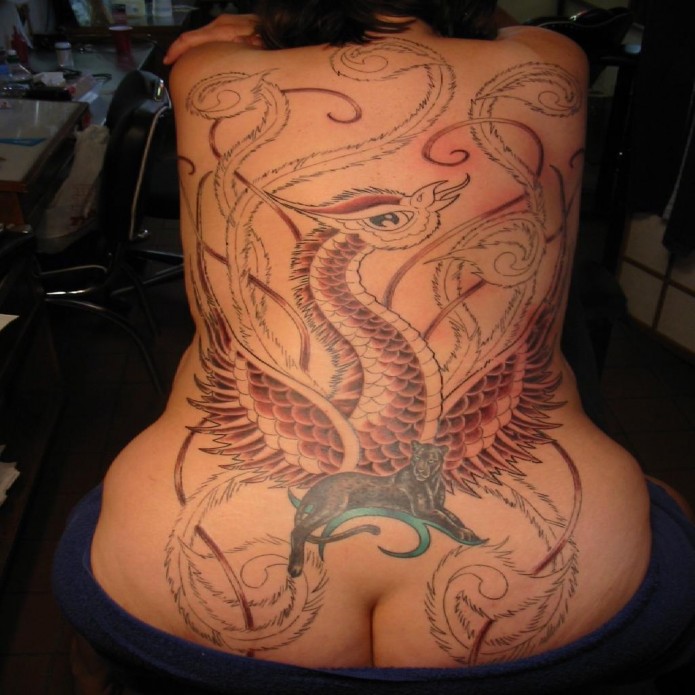 Green and Purple Phoenix Tattoo
This nontraditional phoenix gives another option for those who prefer to steer clear of orange tones.