All over the world, dragonfly tattoos are a popular and stunning option for those wishing to adorn their bodies with artwork. The dragonfly is said to represent mental and emotional maturity, as well as depth of individual character. It is associated with changing perspectives and self-realization. Because the insect's eyes are the creature's main outstanding feature, they have also come to symbolize the opening of one's eyes to new truths. The irridecense of the dragonfly's wings  is also associated with the discovery of one's own abilities by unmasking the real self. For all of these reasons, dragonfly tattoos can be found on those who consider themselves enlightened in some aspect or another, or those who search for truth and a greater understanding of themselves.
If your new wisdom has given you the desire to get a dragonfly tattoo, here are some beautiful examples of this wise insect in the form of body art.
Cherry Blossom Dragonfly Tattoo
This purple dragonfly goes great with the pink cherry blossoms next to it.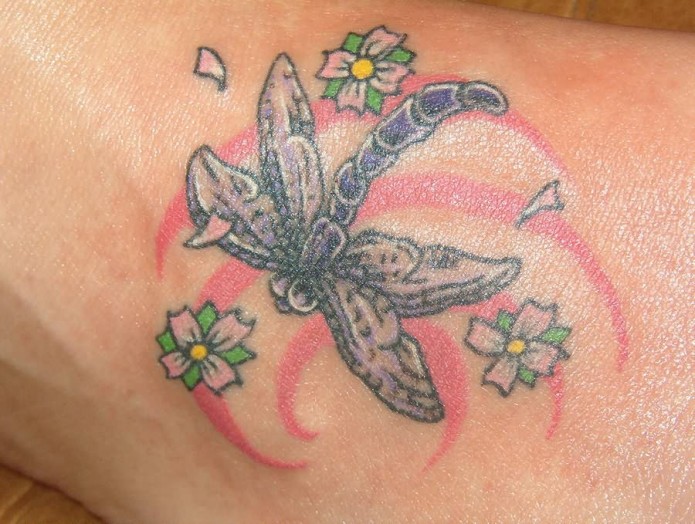 Dragonfly Lower Back Tattoo
This off-center lower back tattoo is feminine, yet bold.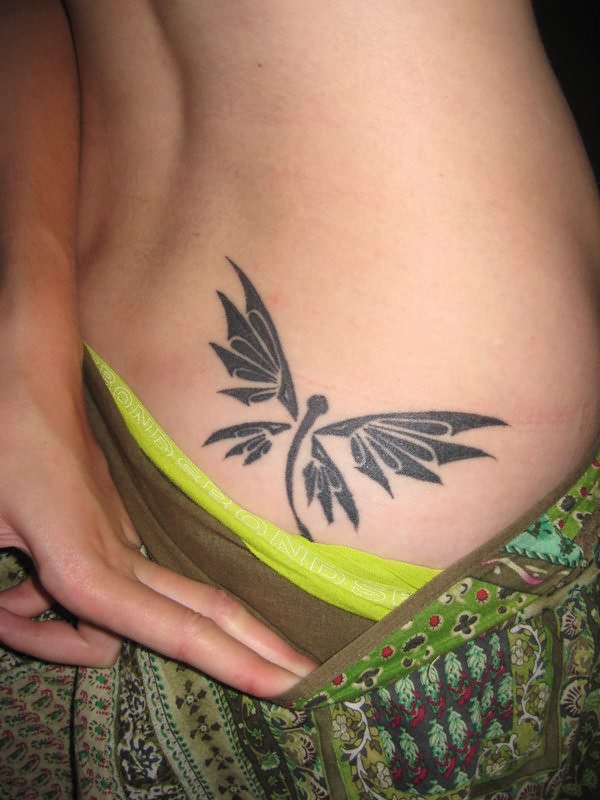 Green Dragonfly Tattoo
The green body of this dragonfly is true to real life.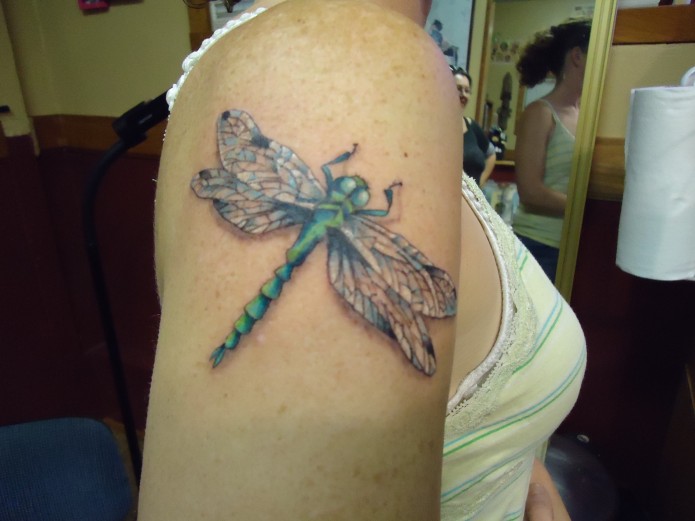 Psychedelic Dragonfly Tattoo
The multiple colors of the dragonfly's wings look tie-dyed.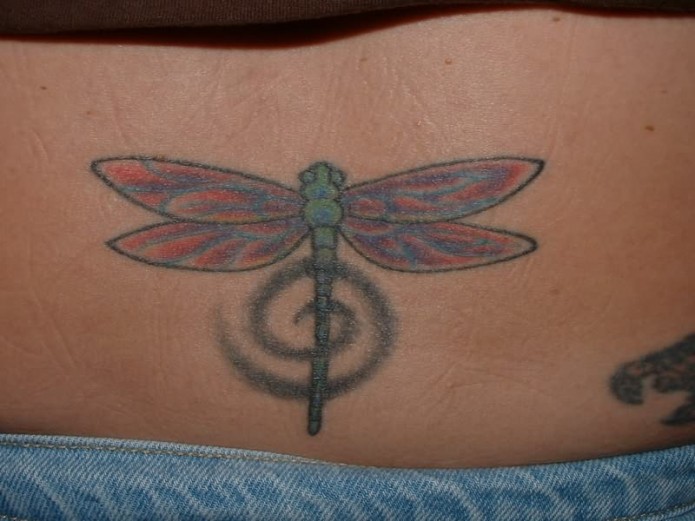 Sparkling Dragonfly Tattoo
This brightly colored dragonfly tattoo is accented by sparkling microdermals.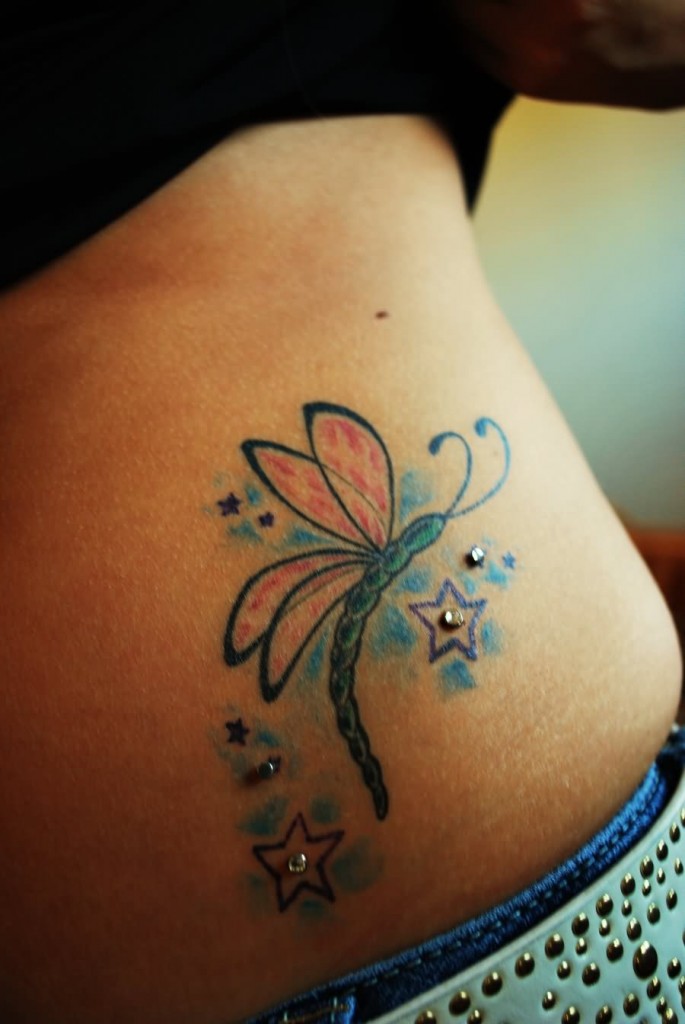 Interesting Dragonfly Tattoo
This dragonfly's body appears to be made up of ribbons.
Realistic Dragonfly Tattoo
Attention to detail and careful shading make this dragonfly tattoo look highly realistic.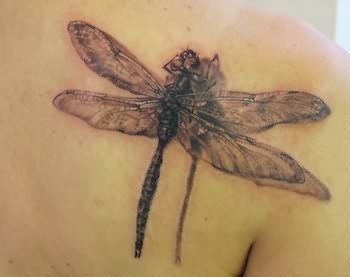 Unique Dragonfly Tattoo
A series of shapes looking like vertebrae replace the body in this unique dragonfly tattoo.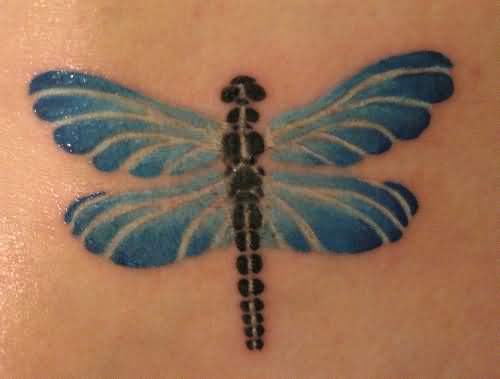 Blue Dragonfly Tattoo
This small blue dragonfly tattoo is simple and beautiful.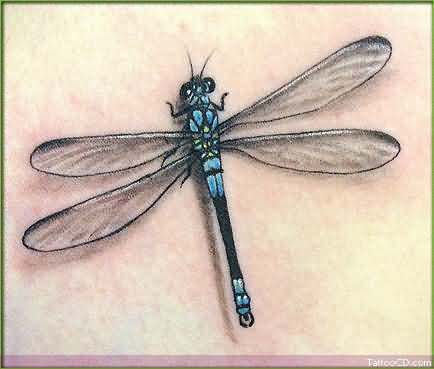 Tribal Dragonfly Tattoo
Bold, black lines set this dragonfly tattoo apart from its more colorful counterparts.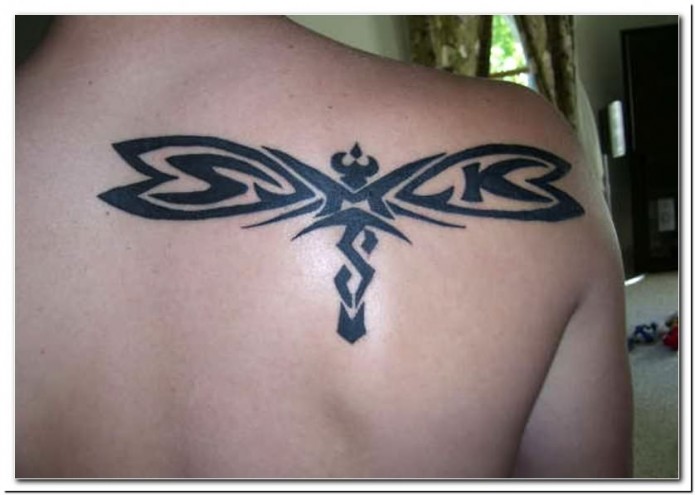 Purple Dragonfly Tattoo
Shades of blue and pink give life to this purple-toned dragonfly tattoo.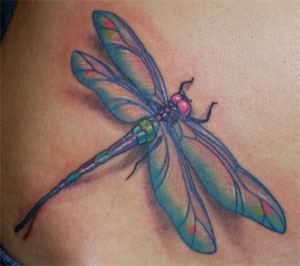 Dragonfly Foot Tattoo
This dragonfly tattoo looks perfect perched on the top of a woman's foot.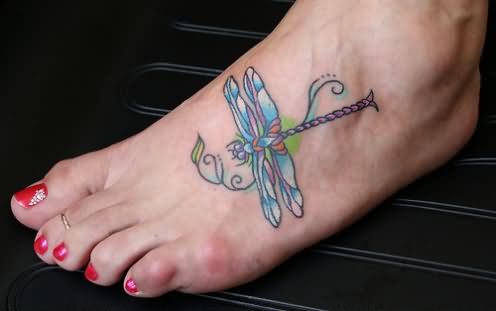 Colorful Dragonfly Tattoo
Bright colors in cool tones give this dragonfly tattoo a natural feel.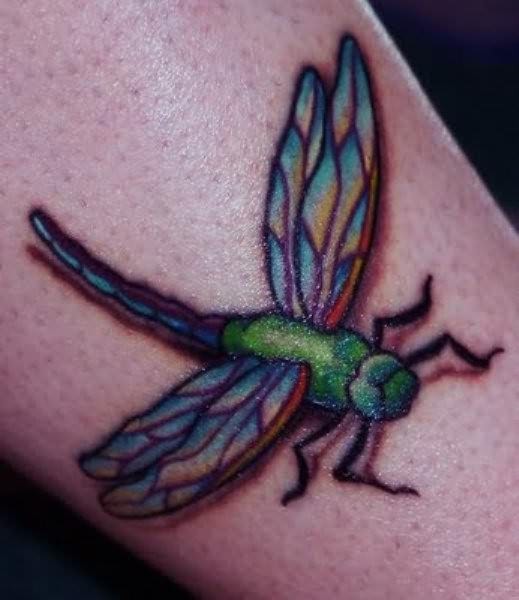 Iridescent Dragonfly Tattoo
The white and purple ink used in the wings of this dragonfly tattoo give it a lifelike appearance.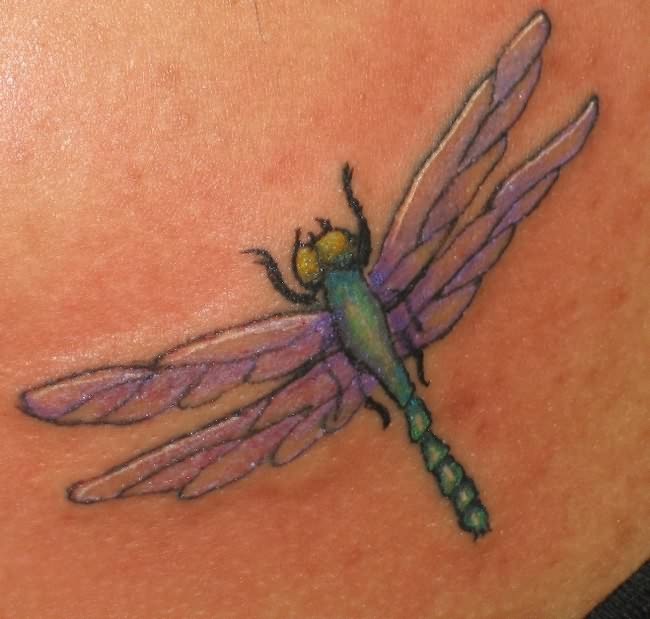 White-Winged Dragonfly Tattoo
White ink gives this dragonfly tattoo an almost iridescent glow.