Dragon tattoos are a highly popular option for body art, and it is easy to see why. In addition to being beautiful and intimidating creatures, dragons have a rich history and mythology that appeals to many people. In Asian countries like China and Japan, dragons are said to be supernatural creatures that control the elements, especially water. Other Eastern cultures say that dragons invented the art of writing and passed it down to mankind, giving us the power of words. In Europe, dragons were admired for their protective traits and abilities in war, giving dragons a reputation for being ferocious. The dragon symbolizes a cunning, strong, dominant and independent figure which lives by its own rules, making it a great choice for anyone possessing or wishing to possess those qualities.
If you are considering getting a dragon tattoo, there are a wide variety of styles to choose from. Take a look at the following works of art for inspiration!
Chinese Dragon Tattoo
This whiskered dragon is typical of many dragons found in Chinese culture.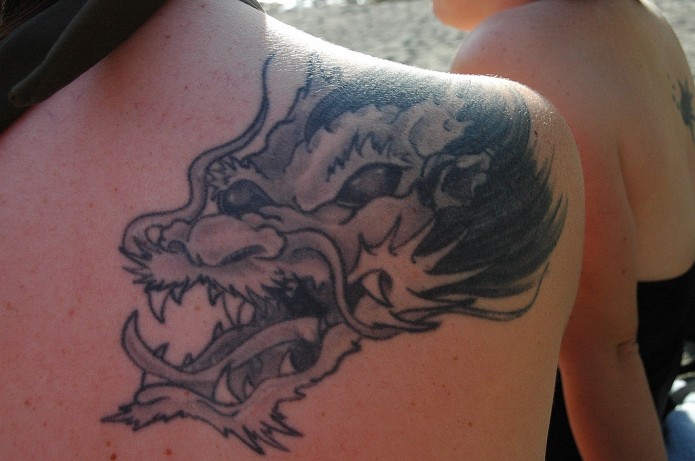 Colorful Chinese Dragon Tattoo
Using yellow, red, and pink ink, this Chinese dragon tattoo takes on a life of its own.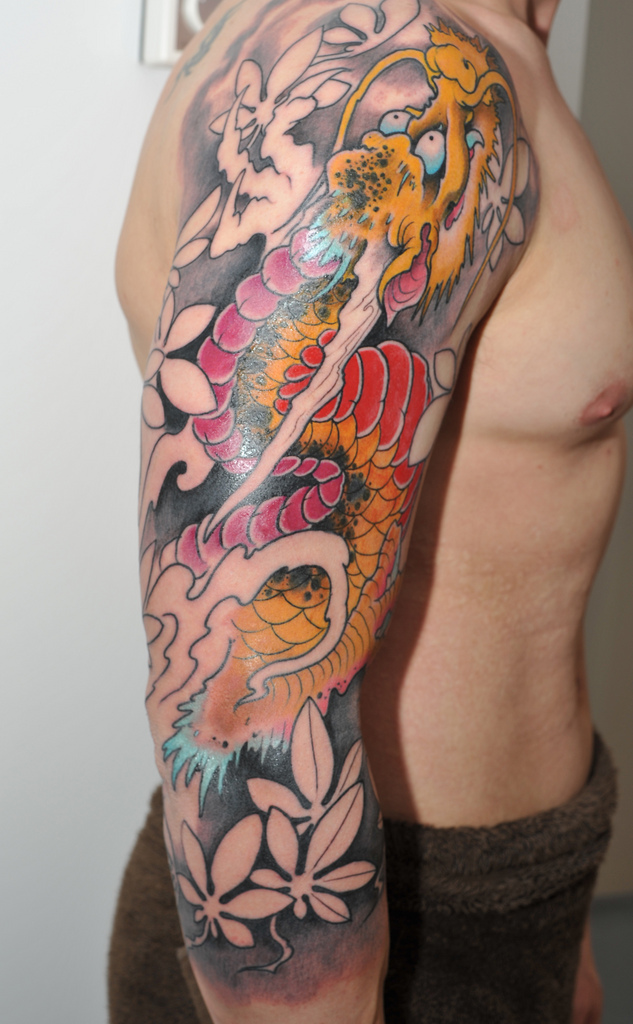 Twisting Dragon Tattoo
This long and twisting dragon weaves itself through Asian characters.
Water Dragon Tattoo
This brightly colored dragon tattoo uses its powers to manipulate the water around it.
 Humanoid Dragon Tattoo
This dragon is shown standing in an upright position and wearing a coat, giving it an eerie human appearance.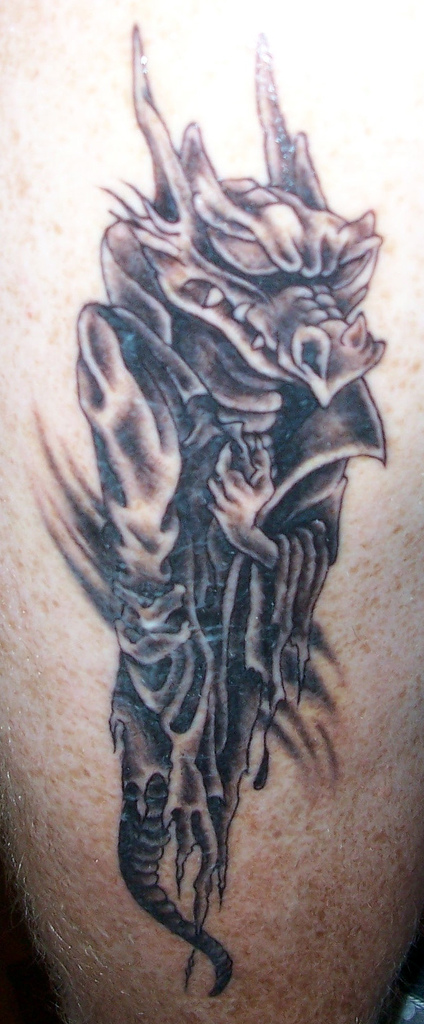 Bold Dragon Tattoo
Using bold, black outlines, this dragon tattoo is accented by writing at the base of its tail.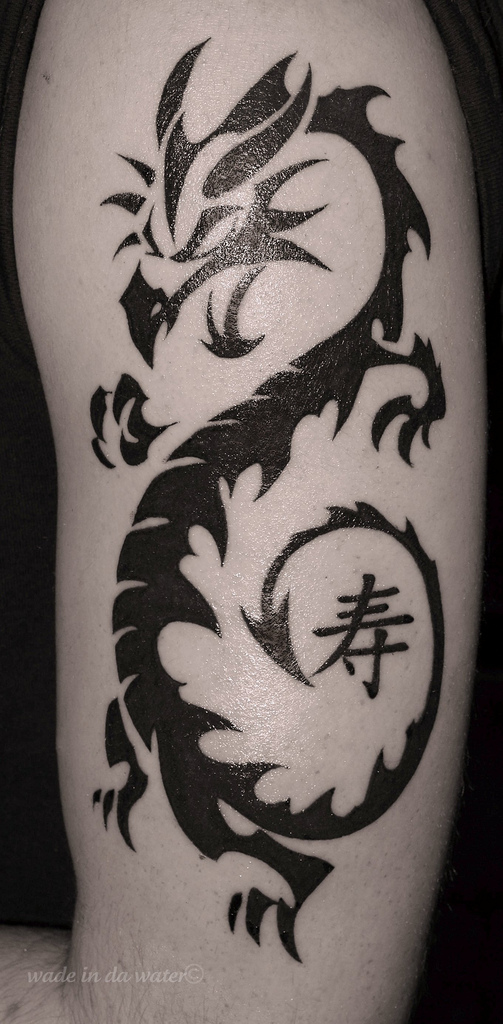 Dragon Back Tattoo
This fearsome dragon is positioned beautifully on the woman's back, with its tail leading down her arm.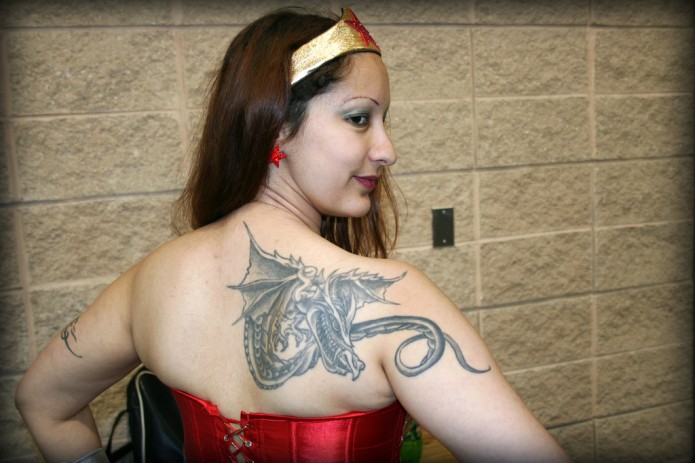 Fire Dragon Tattoo
This large, red dragon shoots fire from its mouth, creating a beautiful piece of work on the back.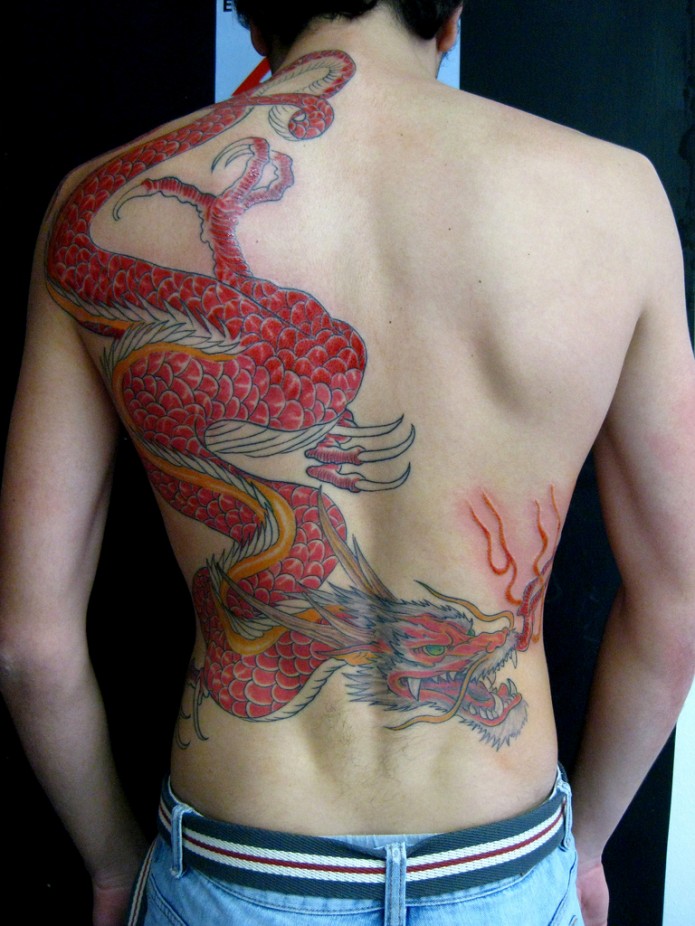 Green Dragon Tattoo
The green and orange tones of this dragon stand out.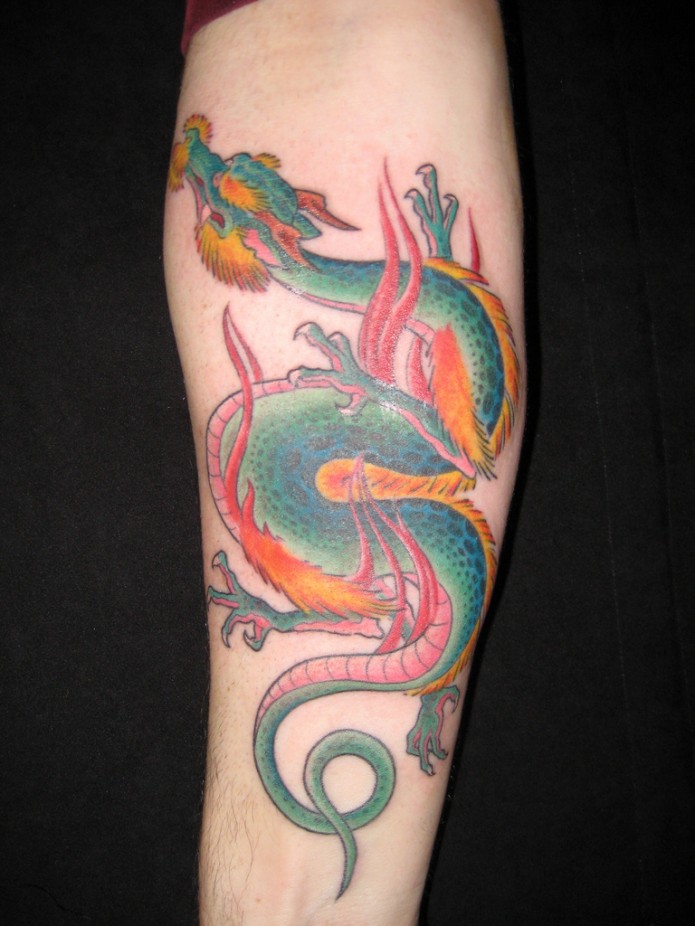 Dragon Chest Tattoo
This black dragon chest tattoo is completed by the red of the dragon's eye.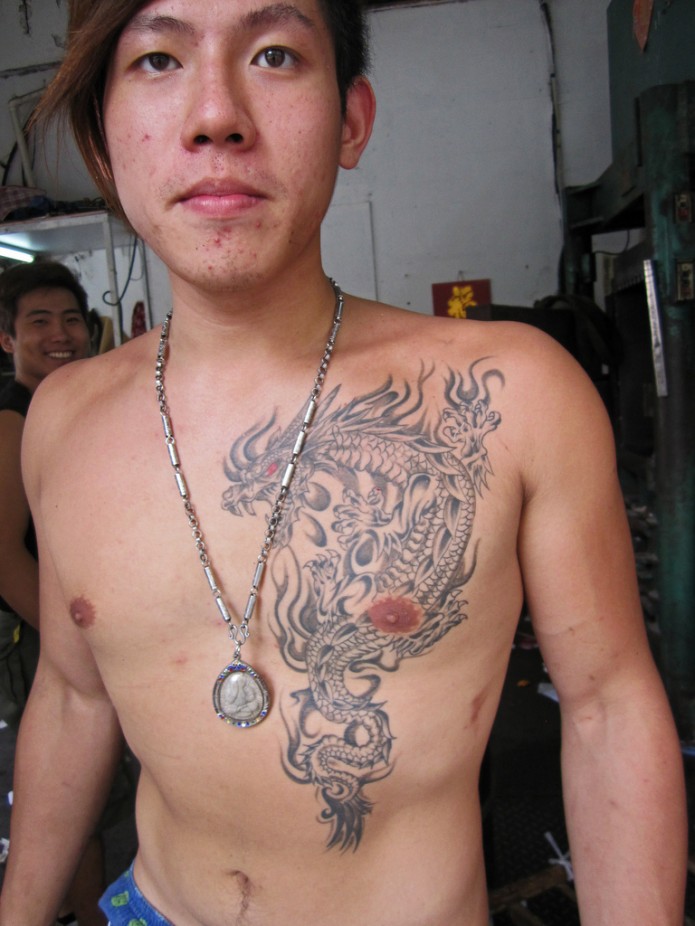 Tribal Dragon Tattoo
This dragon tattoo uses the shapes found commonly in tribal tattoos to form a mythical creature.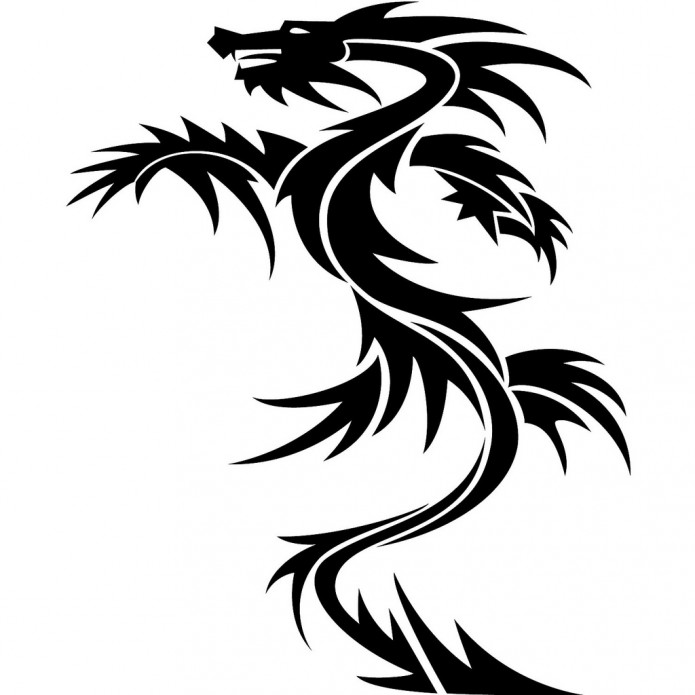 Grey Scale Dragon Tattoo
Intricate detail and shades of grey give this dragon tattoo depth and a realistic look.