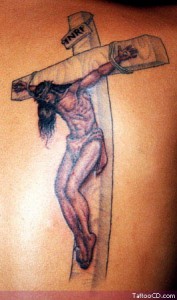 Cross tattoos for men have been an especially popular type of body art as there are many people who wish to prominently display their faith through body art. However, cross tattoos for men are not always symbols of their religious faith. The truth is that cross tattoos have been imprinted on the bodies of humans well before Christianity. Those who lived in ancient Egypt and Babylonia have been getting crosses on tattoos for centuries. Cross tattoos can be used in representation of several types of beliefs and hold many types of symbolism. They can show their religious beliefs, their interest in symbolism from ancient times, etc.
Types of Cross Tattoos for men
Choosing a design for a cross tattoo for men can be difficult! There are so many sizes, designs, colors and additions that you can add to make the tattoo specifically yours. The two most popular types of cross tattoos for men are Christian crosses and Celtic crosses. The Celts have worshiped the sun for ages and the Celtic cross is connected with their sun worship. Many who choose this cross style end up with a beautiful design featuring Celtic knotting. In addition to the actual cross tattoo, many people opt to add other design to it. Praying  hands, angel wings and stars and moons are extremely popular couplings to the cross tattoo for men. Take your time and choose carefully. Since there are so many to choose from, it may take you a long while anyway!
Cross Tattoo Designs for Men
From the TattooMeNow Gallery
[nggallery id=7]
Get access to the images above in FULL SIZE here
Cross Tattoo Photos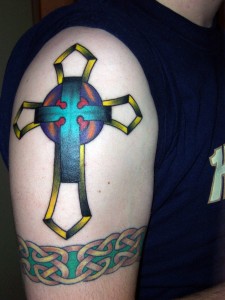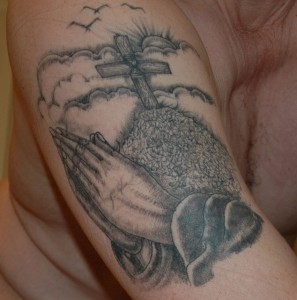 Related Tattoos
Celtic Cross Tattoos for Men| Tattoo Designs & Ideas
Tribal Cross Tattoos – Ideas, Designs & Meaning