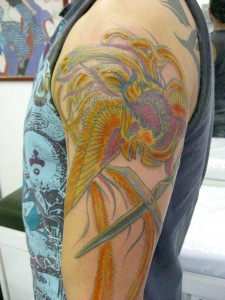 One of the most fascinating of all body art designs are the Phoenix tattoos for men. The Phoenix is a bird of fire that is legendary as a symbol of resurrection and rebirth. This mythopoeic winged creature has its roots in many places, including Greece, Rome, India, China and the Middle East. Each place has its own meaning behind the Phoenix. China for example, connects it with gracefulness. For the Greek people, it is connected to the sun as it goes down at the day's end.
Phoenix tattoos for men are very well know and well loved. The original Phoenix image was that of bird with a man's body and the expansive wings of the bird open wide in a powerful stance. Some people opt to have flames surrounding the Phoenix. Some even have the fire covering the design a bit to symbolize the Phoenix rising from the ashes.
If color tats are not for you but you still wish to have a Phoenix tattoo, think about a tribal Phoenix for men tattoo. Tribal is not only beautiful, it also allows you to get creative and put your own personality into the design. When a tribal Phoenix is done, it is very common to place it in the middle of the back. This is because with tribal art, this design would likely be large and the middle of the back allows for enough room to add in all the spectacular detail. However, even when not using a tribal design, the middle of the back is a great place to tattoo the Phoenix! It also looks great on the shoulder, the upper arm and the lower leg (calf). Have fun your with Phoenix design and be sure to make it totally and uniquely you!
Phoenix Tattoo Designs
From the TattooMeNow Gallery
Phoenix Tattoos for Men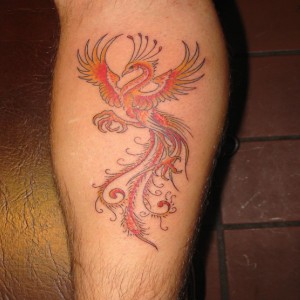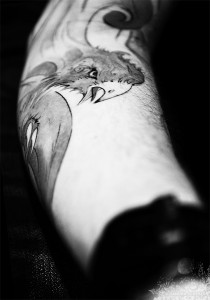 Related Articles