12 Inspiring Latin Quote Tattoos You Should See
Latin quotes are very inspirational and they look amazing. Bold fonts can be used to adorn our bodies with these amazing quotes. Sure, someone could get the English translation tattooed on their bodies, but then no one would have a reason to ask about your tattoo. Latin quotes not only draw attention by how they look, but people often want to know what it means.
Any font style can be used and any color can be used for your Latin quote tattoo. The quotes can also be paired with any image the wearer desires. When it comes to quote tattoos, the sky's the limit. They look nice on just about any part of the body in any font. It's all up to the wearer's preference. Having a nice Latin quote tattoo that stands out will look amazing and can be very personal to the person wearing it. Below are some examples to help you choose your very own Latin quote tattoo design.
Vivo Pro Hodie Latin Quote
A bold text with a Latin phrase meaning "To live for today"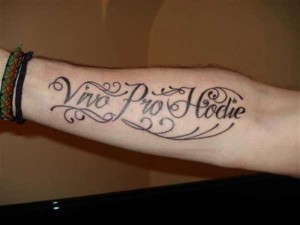 Esse Quam Videri Latin Quote Tattoo
A nice looking foot tattoo with a Latin quote and butterfly.
Esse Quam Videri Latin Quote Tattoo
Latin Quote Forearm Tattoo
A nice forearm tattoo with Latin quotes in nice bold ink.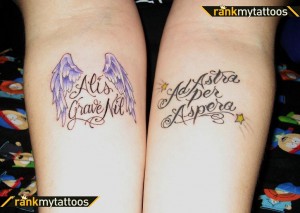 Latin Quote on the Side
A side tattoo with a Latin quote meaning, "He Conquers Who Conquers Himself".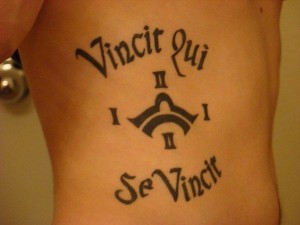 Foot Tattoo
A Latin quote on the foot in a nice cursive font.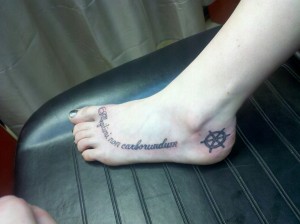 Latin Quote Tattoo
A Latin quote tattoo in a nice Old English style font.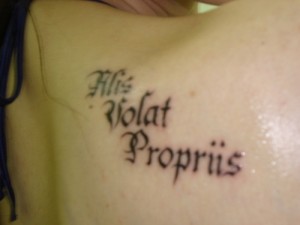 Bold Latin Quote
A dark, bold Latin quote tattoo with a bird on the neck.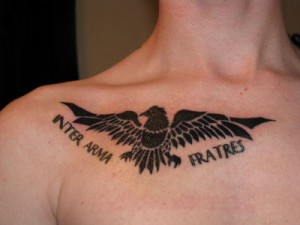 Latin Quote
A Latin quote in a banner in all caps on the arm.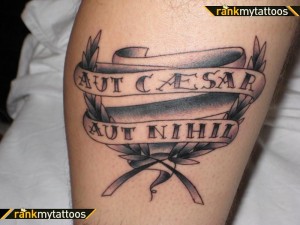 Cease The Day
A Latin quote with two butterflies and the popular quote meaning, "cease the day".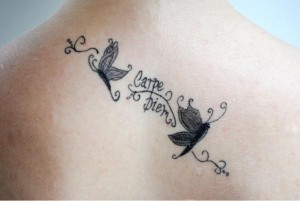 Latin Chest Tattoo
A nice looking chest tattoo in bold Old English style font in black ink.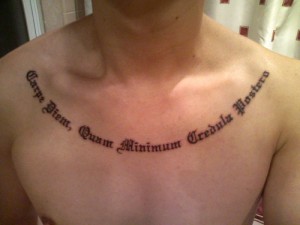 Carpe Diem Quote
A Latin quote tattoo across the forearm in bold black text.